Celebrating Excellence: Recognizing Outstanding ELM Teams at YIF
The Outstanding ELM award recognizes the teams which have demonstrated exceptional dedication, innovation, and impact in their respective projects
The Outstanding ELM Award recognises the brilliant achievements of teams in the Experiential Learning Module (ELM) at the Young India Fellowship (YIF). These are teams that have demonstrated exceptional dedication, innovation, and impact in their respective projects, leaving a lasting impression on both the YIF community and their clients.
The first team to receive this award from the batch of 2023 was Team Number 4, which worked with the Centre for Studies in Gender and Sexuality (CSGS) at Ashoka University. Composed of Aliya Fathima Sheriff, Kuhoo Tiwari, Nishita Singh, Shreya Kaul, and Sonakshi Grover, this team embarked on the crucial task of analysing significant judgments that challenged mainstream norms on sexual justice over the past five decades. Their efforts resulted in the delivery of an annotated bibliography of 100 judgments and a comprehensive judgment repository encompassing all the reviewed cases. Moreover, they launched the groundbreaking The Sexual Justice Project on Spotify, presenting a limited podcast series on Indian Sexual Jurisprudence since the 1970s. The client lauded the team's interdisciplinary strengths, critical thought, and dedication to continuous learning, highlighting their project as a valuable resource for engaging with the themes of law, gender, and sexuality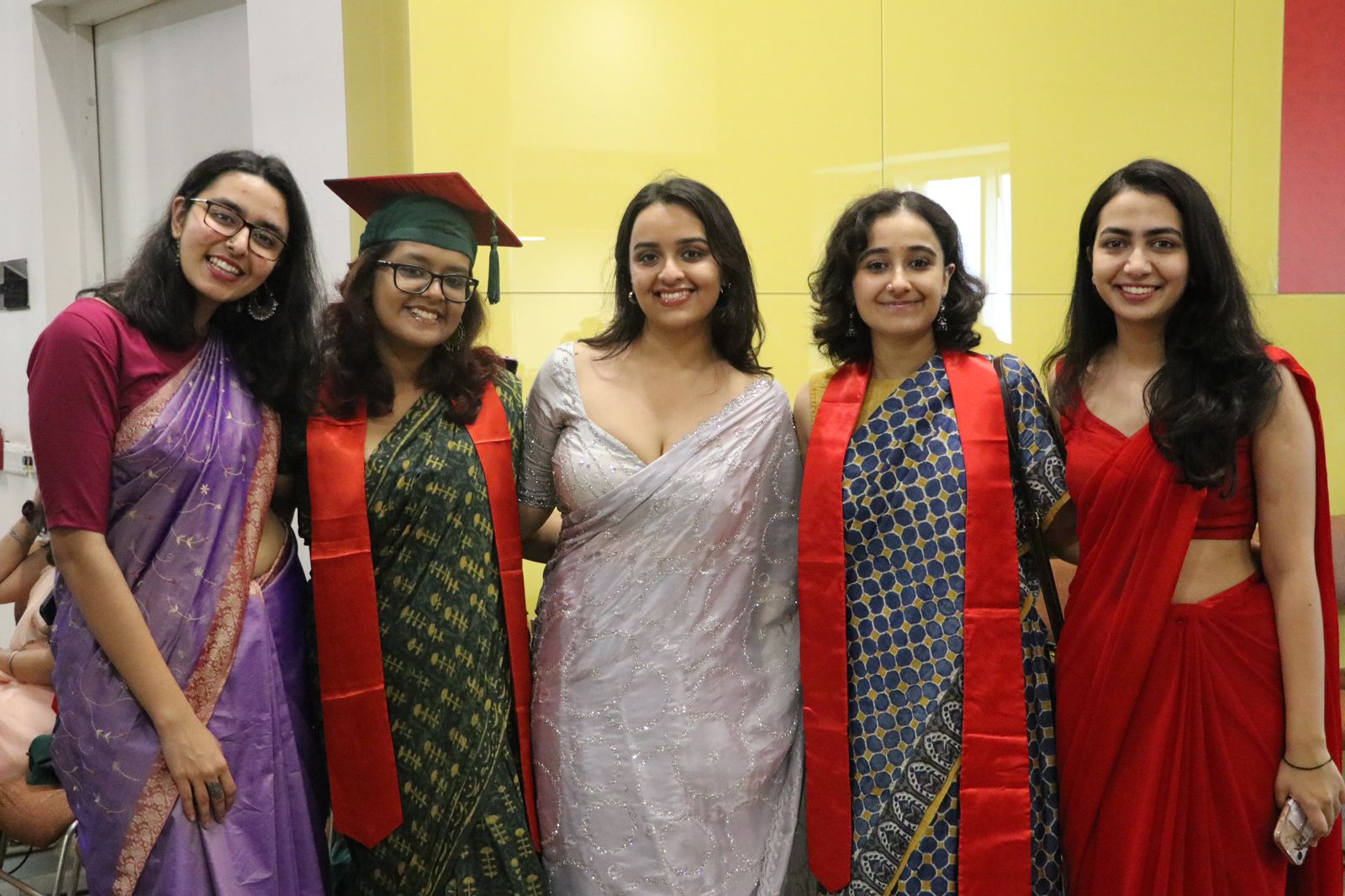 The second team to win this award is Team Number 5, who worked with the Paint it Red Foundation. Adwitya Sinha, Meera Amit Trivedi, Prabhleen Singh, Shahana Abbas Khan, and Sona Solgy worked diligently to develop a curriculum handbook specifically tailored for educators working with visually impaired menstruators. Their handbook pioneers a focus on making menstrual health education accessible to people with visual disabilities across India. In addition to the handbook, the team compiled a comprehensive repository of schools and NGOs to further enhance the client's outreach efforts. The client commended the team's creation of India's first visually impaired-centric content and teaching methodology for menstrual education, highlighting its potential to empower visually impaired menstruators worldwide. This invaluable resource serves as a guide for teaching body literacy to the visually impaired community.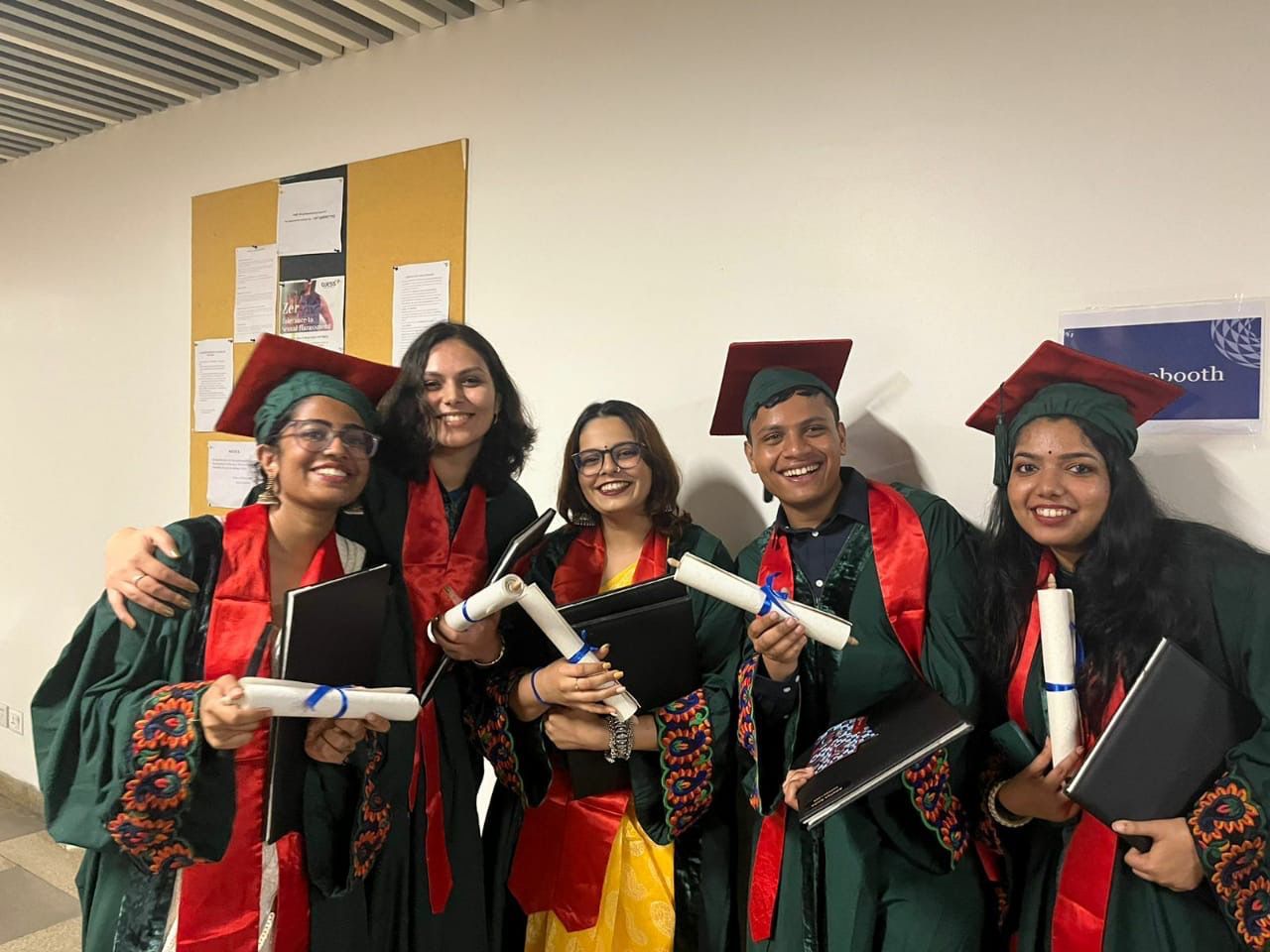 Acknowledging the exceptional work in the Experiential Learning Module (ELM), it is important to highlight the remarkable contributions of two additional teams. ELM Team 1, consisting of Arijeet Singh, Dharani Dhavamani, Saroj Muthukumaran, Stuti Yeliyur Ravikumar, and Yaswanth Kumar Rayapati, who were involved with Module Innovations to develop a strategy for deploying UTI test kits in the B2C segment in India, the US, and the EU. Their comprehensive primary research data and insights into the adaptability of test kits to Indian regulations exceeded client expectations. ELM Team 13, composed of Raunaq Saraswat, Ritoban Das, Saumya Sharma, Siddhima Sirohi, and Tejasvini S, collaborated with Pratham Education Foundation on a diverse range of projects. They designed learning materials and wrote advertisement scripts for Pratham's YouthNet Programme PRA tool, which evaluates reading-comprehension competencies across various sectors. Through extensive interviews with students in Bihar, Maharashtra, Uttar Pradesh, and Rajasthan, the team provided valuable insights during the pre-pilot and post-pilot phases.
These remarkable teams exemplify the spirit of the Young India Fellowship, combining academic rigour, interdisciplinary collaboration, and a commitment to making a positive impact in society. Their exceptional contributions during the ELM highlight the transformative power of experiential learning and the potential for young leaders to effect meaningful change.