Convocation 2023
26 May 2023 | Friday | 09:30 AM IST
The graduation ceremony for Ashoka University's Class of 2023 is an opportunity to celebrate the academic and non-academic achievements of the students who have completed Undergraduate Programme, Ashoka Scholars Programme (ASP), Masters Programme in Liberal Studies and the Master of Arts programme in Economics and English. It marks the culmination of the students' academic, residential, and socio-cultural journey.
Guest Speakers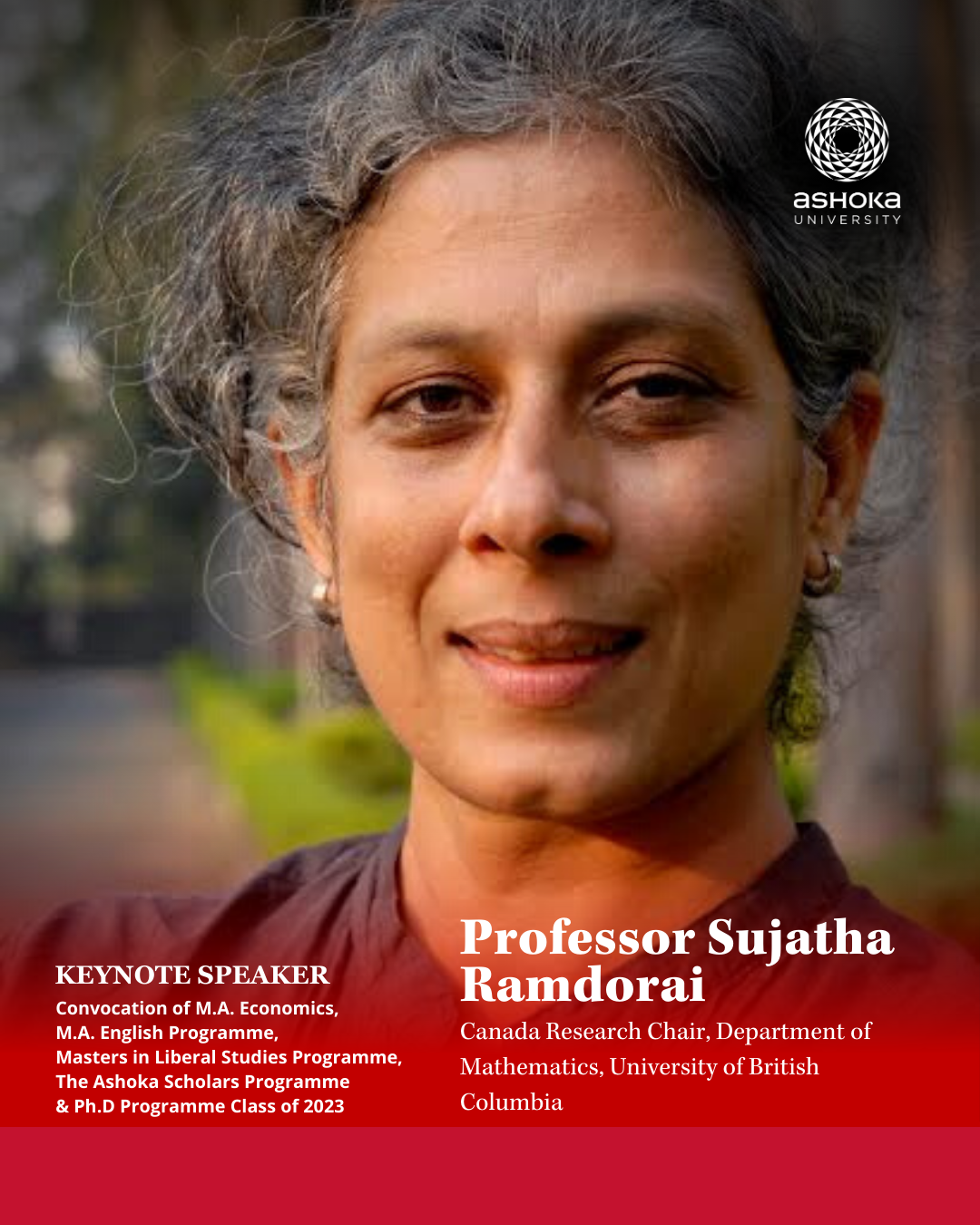 Sujatha Ramdorai currently holds a Tier 1 Canada Research Chair in the Department of Mathematics at the University of British Columbia. Prior to this, she was a Professor at the Tata Institute of Fundamental Research, Mumbai. She served as a Member of the National Knowledge Commission (2006-2010) and the National Innovation Council (2011-2014) and as a Member of the Prime Minister's Scientific Advisory Council (2008-2014). She is a recipient of the Bhatnagar Award (2004), ICTP Ramanujan Prize (2006), Krieger Nelson Prize (2020) and Padma Shri (2023).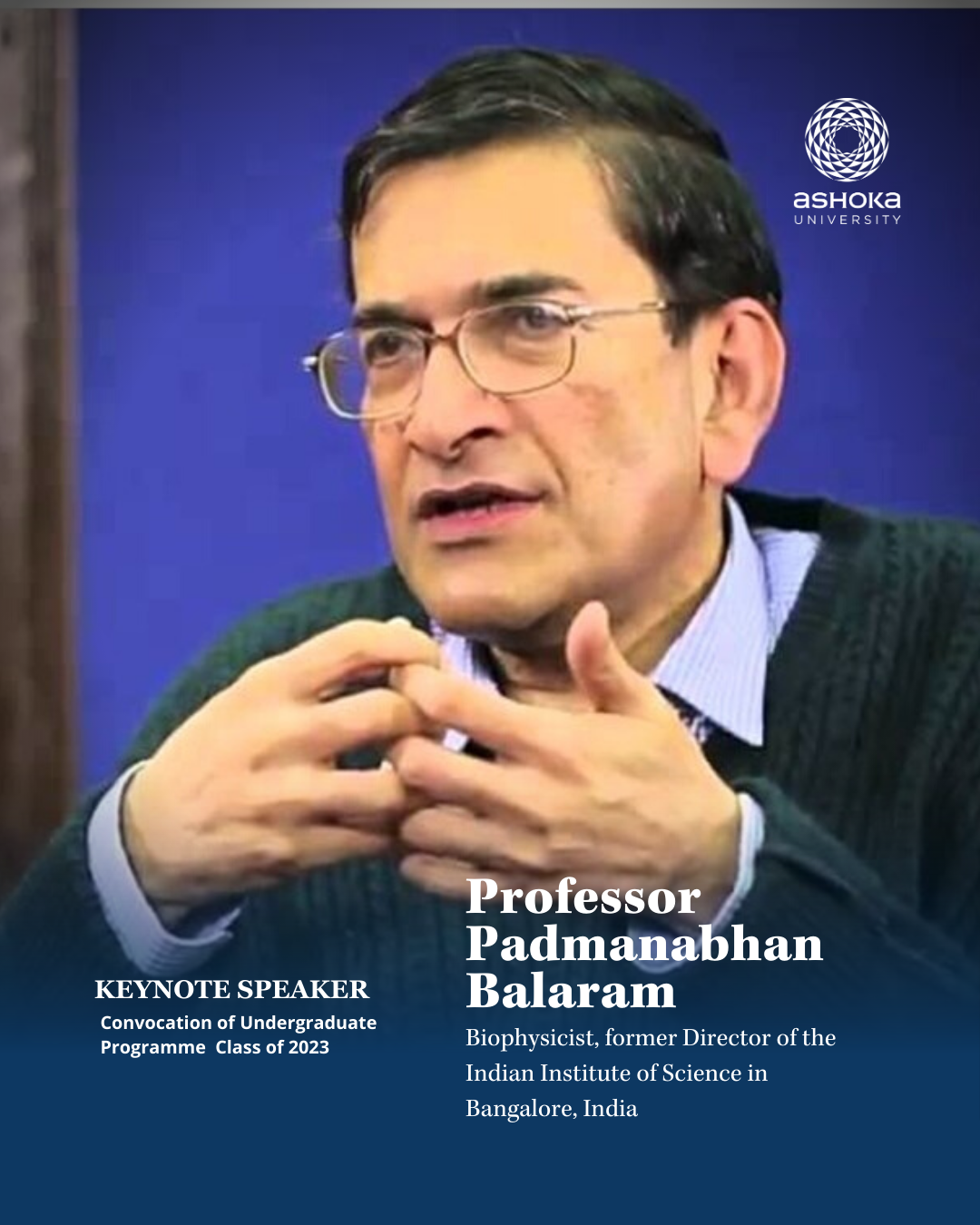 Professor Padmanabhan Balaram obtained his B.Sc. (1967) from Poona University, M.Sc. (1969) from IIT Kanpur and Ph.D. (1972) in chemistry from Carnegie-Mellon University, USA. He was a Research Associate at Harvard University (1972-73). He served on the faculty of the Indian Institute of Science (IISc), Bangalore from 1973 to 2014. He was Director of the Institute from 2005-2014 and has been associated with the National Centre for Biological Sciences, Bangalore since 2017. He has contributed extensively to the areas of molecular biophysics and chemical biology. He was the Editor of Current Science from 1995 to 2013, during which he authored over 300 editorials on diverse subjects related to science and scientists. He is the recipient of several awards and honours, including Padma Shri (2002), Padma Bhushan (2014) and the R. Bruce Merrifield Award 2021 of the American Peptide Society.
Convocation Handbook
The convocation handbook includes the full convocation schedule and a listing of all graduate names. Flip through by clicking the arrows and follow along during the convocation ceremony.