Course In Focus – Ecosophy | By Jai Nandwani, YIF 21
Ecosophy is not just awareness of the self but also what surrounds us. Ecosophy says there is no difference essentially between you and your environment.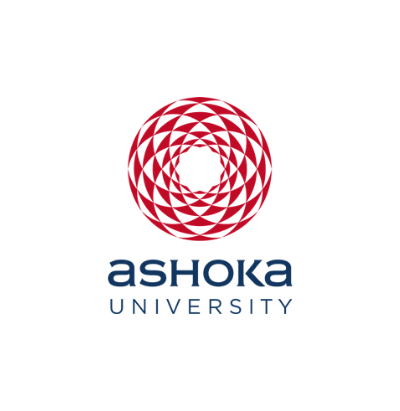 Office of PR & Communications
22 January, 2020 | 5 Mins read
When I looked up the course description I thought ecosophy must be some kind of environment conservation and awareness session. But after the first class itself my perspective totally changed. Before ecosophy we sought to read a lot about morality and environmentalism, morality being portrayal of good values and environment being about conservation of flora and fauna. But ecosophy made us aware that these two principles should be intermingled to form a holistic perspective. People may say what is wrong in having an environmental perspective, but the basic flaw in that is it assumes problem lies somewhere outside of us not within us. There are certain flaws which we human beings have like fear, jealousy, greed, if we don't keep a check on them how can we expect to save environment, any change in environment would remain small. Morality just assumes that you should have good values: morality never talks about being sensitive towards environment.
Ecosophy is not just awareness of the self but also what surrounds us. Ecosophy says there is no difference essentially between you and your environment.
Ecosophical perspective has become more important than ever. Modernity has made progress the focal point of a human being's life. It has made human existence more mechanical towards development and greed without adequate focus towards community and culture. We think of ourselves as consumers of creation, this is quite evident with our thought process, whenever we see an apple we don't see it as apple we see it as an object of consumption. I am not denying consumption but are we really curious about the other forms of life. Have we really watched an ant go about his business, have we really observed the trees carefully? No right? We always see them as a utility vehicle. Now the time has come wherein we see each other as an object of utility. With the advent of social media we use each other to get instant gratification through the modes of likes and dislikes and comments. Human beings have become an image fulfilling machine which needs more and more input of likes and dislikes in order to function. This is a sick way to live your life where your entire existence just depends on some gratification of senses. Ecosophy teaches you that you are a source of life as any other life form.
What is the first thing we do when we wake up in the morning? The answer is the obvious evidence of how the modern world has shaped us. We, the first thing in morning would always check our mobile phones within which it can be either emails or whatsapp messages. But seldom do we see the sunshine, birds chirping, etc, which happens right in front of us, that shows how insensitive we have become to the life around us.
We nowadays cherish the idea of sleeping late and waking up late. When we wake up, we miss the most of our morning time and would never step out to see the loveliness outside. Ecosophy helps you re-establish your relationship with nature which is kind of lost these days. The other quality we develop along the journey of understanding ecosophy is gratitude. Being grateful for each and every source of life like food on your plate, sunshine, trees, fruits, Animals.
Finally I would like to say that ecosophy challenges the very core of our being. It changes the very way we look at the world. The consciousness itself goes through an upgradation when we practice this perspective diligently.