Ditch that doubt and reach for the stars
I can confidently claim that failing at one avenue does not debar you from entry into other avenues. A change in mindset accompanied by smart work can make it happen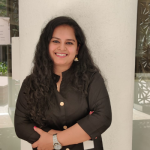 Soumya Jha
28 August, 2023 | 4m read
As I approach completing two years at the TATA group, I find myself reflecting upon how the phase before this milestone had been a rough one—a whirlwind that challenged my mental, emotional and financial stability! I take this platform as an opportunity to reach out to thousands like me who have/had embarked upon the UPSC journey and find themselves stranded, confused and sceptical of their own decisions and abilities.
Cracking the UPSC examinations was one of my goals. I toiled for it, however, I could not get through. After having failed multiple times, I began doubting myself. Career prospects after a gap of four years appeared bleak. The pinch of not being able to financially support myself and being deprived of the trips, treks and thrill a twenty-something young woman could have had was substantial. With shaken belief and confidence, I began looking for options I had in front of me. I stumbled upon the Young India Fellowship at Ashoka University. My senior opined that I was a suitable candidate for the programme. I did not believe him. Fast forward to July, '21 I graduated with the 10th batch of the YIF.
This program reinstilled my lost confidence. It broadened my outlook. I met fellows from different walks of life who were at different stages in their journeys and had different views on topics. They created an amazing melting pot that Ashoka University beautifully is, which made me feel that I too belonged there. It made me understand that my failure is my reality but not my only reality and that I can unapologetically own my failures and also embrace success in times to come.
The YIF placement cycle had begun sometime in November 2020, and I got placed in the TATA group in December 2020 while the first round of placement was on. It was such a significant relief and a boost. Picking oneself up after falling many times is not easy. YIF anchored me in doing the same with the faculty, fellows and the friendship it offered.
In 2022, I applied to seven universities in the USA for M.S. in Finance and got admission letters from all of them. This was a highly satisfying achievement for me. Leaving behind doubts such as " Am I good enough for a foreign University?" and "Will 1.5 years of work experience be of any value?" etc., I went through the rigorous process of applications and interviews and came out with flying colours. It definitely was not a cakewalk. I can confidently claim that failing at one avenue does not debar you from entry into other avenues. A change in mindset accompanied by smart work can make it happen. YIF did make a profound impact on my applications. I encashed upon my learnings during the fellowship and after it, as they say, "The Fellowship Never Ends."
With gratitude and hope, I would like to put it out there to Ashoka University to spread the word as far as and as effectively as possible. A vast potential in tier-2 and tier-3 cities remains untapped. A girl from Bhagalpur, Bihar was lucky enough to have had the chance to be a part of the YIF family, and I would like other young people, especially those stuck in the mad craze and vicious cycle of competitive examinations to make informed and best decisions for themselves. YIF certainly shall be my recommendation to them. Reach for the Stars!
---
(Soumya Jha from Bhagalpur, Bihar graduated from the 10th cohort of Young India Fellowship and is currently working with TATA AIG)