Enabling a Robust Policy-oriented and Technology-driven AI Ecosystem in India
Ashoka University hosted a virtual workshop on Artificial Intelligence (AI) on the 17th of July 2020, featuring well-known academicians, policy experts, thought leaders from the industry and practitioners.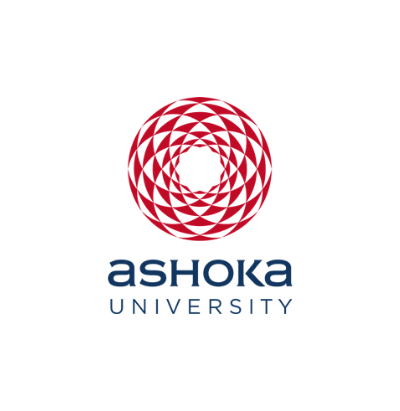 Office of PR & Communications
29 July, 2020 | 15 min read
Held under the aegis of 'Artificial Intelligence in India: Enabling a Robust AI-driven Technology Ecosystem in India', the webinar was hosted by Ashoka University for effective knowledge exchange, facilitate the dissemination of state-of-the-art research in AI and strengthen academia-industry collaborative efforts in the field. The workshop comprised an esteemed panel of experts specializing in AI who spoke about their insights and experiences in the field ranging from academic learnings to practical applications and policy implications of AI.
The workshop was structured to foster discussions on six primary sub-themes, namely, Core AI, AI in the education sector, in healthcare, for supply-chain management, as a social good and its policy dimensions in the context of an emerging economy, India. Prof. L.S.Shashidhara, (Professor and Dean of Research, Ashoka University) and Prof. Ravi Kothari (Professor and Head, Department of Computer Science, Ashoka University) delivered the keynote addresses.
The esteemed panel of speakers were Dr. Manish Gupta (Director, Google Research India and Infosys Foundation Chair Professor, IIIT Bangalore), Dr. Gautam Shroff (Senior Vice President, TCS Fellow and Head, TCS Research, Tata Consultancy Services), Dr. Avik Sarkar (Visiting Professor, Indian School of Business and previously, Head, Data Analytics Cell, Nito Aayog), Dr. Alpan Raval (Head, Data Science, Wadhwani Institute for Artificial Intelligence), Ms. Madhu Vazirani (Principal Director, Accenture Research), Prof. Pushpak Bhattacharyya (Professor, Department of Computer Science and Engineering, IIT Bombay and Ex-Director, IIT Patna), Prof. Partha Pratim Talukar (Associate Professor, Department of Computational and Data Science, Indian Institute of Science and Founder KENOME), Prof. Mayank Vatsa (Professor and Swarnajayanti Fellow, Department of Computer Science and Engineering, IIT Jodhpur and Project Director, iHUB Drishti), Dr. Taposh Roy (Manager, Data Science and Innovation, Health Care Delivery Innovation and Delivery System Planning, Kaiser Permanente), Prof. Sudeshna Sarkar (Professor, Department of Computer Science and Engineering and Head, Centre of Excellence in AI, IIT Kharagpur) and Prof. Samir K. Srivastava (Professor and Dean, Research, IIM Lucknow). The discussions and deliberations at the workshop were moderated by Dr. Anjali Taneja (Associate Director, Science Policy Initiative, Office of Research, Ashoka University).
AI offers tremendous scope for growth and development in the economy. The talks by the eminent speakers reinforced the potential of AI in problem-solving, skills development, higher education and advanced research, innovation, employment generation and in the development of sustainable supply-chain solutions, The conceptual facets of the talks were centered around building an understanding for: fundamental gaps in the current state of AI vs natural intelligence (especially in the pandemic times) and bridging them; AI's contribution in transforming the education landscape; automatic essay grading and multiple strategies for solving the task including classical classification, deep learning and sophisticated features like reader gaze behaviour and the use of embedded knowledge graphs in intelligent decision making.
Among other things, the practical application of AI involves the need for addressing the ethical concerns in demand infusing sectors like healthcare-driven AI applications; robustness issues in building dependable machine learning and computer vision systems; ensuring a robust AI-driven supply chain ecosystem which can be used to generate insights into consumer behaviour, public procurement, product and services design, demand estimations, warehousing, logistics and returns management; creating suitable forecasting mechanisms with the help of AI against unforeseen events implementing well-thought-through strategies and proactive policies to accelerate AI-oriented positive social impact and development through collaborative efforts and learnings of global best practices. After-all, a vibrant AI ecosystem rests on a robust policy framework backed up with improved education and research in the field, academia-industry collaborations, a sustainable balancing of start-ups, SMEs and large industries and a thriving culture of innovation.
The workshop was the first of its joint initiative in AI between the Science Policy Cell and the Department of Computer Science of Ashoka University. The Science Policy Initiative (SPI) at Ashoka complements the efforts of the University's Faculty of Sciences and spur innovation as well as continuous learning into the knowledge ecosystem. SPI aims to promote data-driven research, policy work and advocacy on India's science, technology and innovation space. With the broader agenda of contextualizing and reinforcing the efforts of the scientific community in India, the Policy Initiative acts as a knowledge hub, encouraging discussions on issues related to science and technology.
Please keep visiting the website for more updates on this initiative.