Entrepreneurship @ Ashoka in 2022
Prof. Priyank Narayan recounts all the significant entrepreneurial milestones of Ashoka University in 2022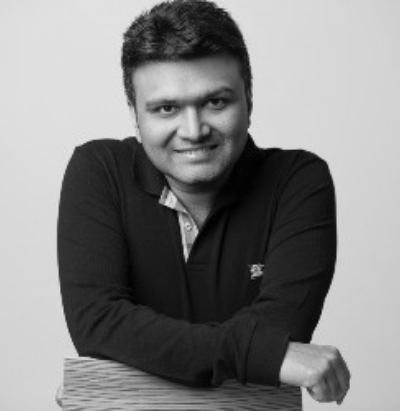 Priyank Narayan
30 December, 2022 | 4m read
"There are decades where nothing happens;
and there are weeks where decades happen"
~ Lenin
Our times have come to justify what Lenin said many decades ago. When we stepped into 2022, there was still fear and caution about the pandemic lingering around. We continued living our professional lives through the boxes on our screens for almost the entirety of the first quarter.
This was not much difficult for any as the inertia of WFH had already kicked in, the challenge was to break it, shun our pyjamas, and don a mask in a physical setting. There were students and colleagues who had started their journey with us virtually. It was an exciting period post the mid-sem break in March to finally meet them and get back into our work space and classrooms after two springs.
We had kickstarted the Spring Semester in January with a major uptick in the number of Entrepreneurship courses being offered. We were fortunate to have some of the pioneers and thought leaders in their respective fields teaching our students. From Pramod Bhasin, the Founder of Genpact doing a Leadership course to Raman Roy, a leader in the Indian BPO Industry and a prolific investor doing a course on How to Start a Startup. Then we had courses on the themes of digital transformation, real estate, finance, and investing added to our course catalogue. The trend of the Entrepreneurship course offerings going north continued for the Monsoon Semester in September with some amazing courses being offered in the areas of Leadership, Strategy, Finance, Digital Transformation, Management and Entrepreneurship. The number of students being engaged by us makes Entrepreneurship the biggest minor on campus. Our courses even attracted staff and alums who sit through them. I am particularly proud of a first-year student who spent her Monday evening voluntarily attending Aditya Ghosh's In Pursuit of Service Excellence course. An alumnus travelled all the way from Gurgaon to attend the same class. It is these acts of dedication and determination that keep us going, and act as an assurance that we are on the right track.
As always, our courses had learning components even beyond the classroom through late-night Dhaba conversations with the faculty and guest speakers, field trips, and real-life immersive assignments where the students had the opportunity to gain hands-on experience through directly working with organizations, running live social media marketing campaigns, conducting sales research on the field, and even minting NFTs. A highlight of this year was the Dinner with Founders where our students could interact with Ashoka University founders like Ashish Dhawan, Pramath Raj Sinha, and Aditya Ghosh interact with students in an informal setting, singing along with them while strumming the guitar.
Another gratifying moment this year for us has been to see so many of our Entrepreneurship students acknowledging that their experiences with us have immensely contributed to their success during the Placement Season.
We continued empowering and supporting student-led initiatives on campus through various clubs like the Entrepreneurship Club and the Business Club, better known on the campus as E-Club and B-Club, besides assisting the Ashoka Investment and Consulting Clubs. They have surely been able to enhance the level of engagement on campus through their various intra as well as inter-institution events.
Supporting the startup founders and the startup ecosystem is of prime importance to us. The Startup Incubation Lab and the Entrepreneur-in-Residence programs witnessed Ashokapreneurs (student and alum startup founders) being systematically supported by mentors like Srikant Sastri, the President of TiE Delhi-NCR. We also participated in initiatives to strengthen the startup support ecosystems locally as well as globally.
Collaboration is a cornerstone of Entrepreneurship, and we were able to contribute to some interesting initiatives like the Panchkula Urban Dialogues with the Government of Haryana and the Registrar's Office, Inclusion Through Innovation: Designing Barrier-free Environments with the OLS, and an L&D initiative for the staff and a fun staff after hours with the HR.
As Entrepreneurship at Ashoka progressed in leaps and bounds, there was a personal high for me in 2022. My book, 'Leapfrog: Six Practices to Thrive at Work' co-authored with Prof. Mukesh Sud was published by Penguin India. It lays down six evidence-based insights to help readers advance their careers at an incredible pace.
In 2023, as we look to reinforce our various offerings including our courses, we would strive to promote and practice Human Centered Entrepreneurship and live the Ashoka Sutra values. We definitely want the weeks of 2023 to become fruitful, and help us set even higher benchmarks for ourselves. May 2023 in the pages of Ashoka's history be a period where a 'decade' happened.
---
Prof. Priyank Narayan is the Director of the InfoEdge Centre for Entrepreneurship at Ashoka University.