Exciting art can be created through participative dialogue: Amol Palekar
Ashoka University hosted Amol Palekar and Sandhya Gokhale for an interactive session on art, cinema, and everything in between, where they outlined how any form of art is crucial for not only individuals but also institutions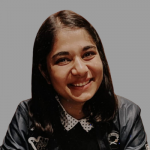 Saman Waheed
29 August, 2022 | 4m read
When we construct a space, we tend to stop at building only what is considered to be a necessity and do not pay any attention to the kind of artwork that could go with it. There is no designated spot allocated to art and that is where the problem lies, said veteran film and culture personality Amol Palekar.
"An actor by accident, producer by compulsion, director by choice, and artist by nature," Palekar was in conversation with writer-director Sandhya Gokhale at an interactive session on August 26 at Ashoka University.
They started by shedding some light on how art should exist in university spaces. They emphasized the importance of a dialogic discourse that should happen among the stakeholders so that a collaborative artistic effort that is exciting and worthwhile can be achieved.
Gokhale commented: "Art has to be a part of life." Since aesthetics is a perspective on life itself, it can become essential to a person, no matter what their profession is.
The duo had designed murals at IISER (Indian Institutes of Science Education and Research), Pune, on the theme of the evolution of science. Palekar mentioned that they decided not to stick to the usual pattern of photographs or busts of scientists. Instead, they wanted to create something that could take one through the exact journey of that evolution but not merely through the generic narrative format.
In his response to what simplicity meant to him, Palekar remarked: " For me, simplicity is simply not going overboard, not being larger than life, and not being too dramatic."
Palekar said that he had always known his limitations with regard to the seemingly simple characters he played on the screen. He knew he was not on the same playing field as mainstream superstars of his age like Amitabh Bachchan nor Rajesh Khanna, Dharmendra, or Jeetendra. "I knew what I was and I wanted to be that [on screen]" He considers it his great fortune that people loved him for what he was and did not force him to be someone else.
Gokhale, on the other hand, elucidated how simplicity itself is both an art and a construct.
Every silence and every pause, she said, has to be crafted to perfection. While it may seem natural, a lot of thought goes behind it. "Simplicity has some beautiful shades and we must decipher that," she noted. This is also reflected in Palekar's paintings where he uses white spaces to depict those silences, blanks, and pauses.
Palekar recalled that in the times gone by people were brought up on the myth that "an artist is born and is not made." That is not entirely true, he contested before explaining that the craft is very necessary for an artist to exist.
"It has to be honed, fine-tuned, and continuously improved," suggested Palekar. One reaches the stature of a true artist when one goes beyond the craft itself.
He went on to deconstruct his cinematic image of 'the boy next door' by delineating that it is not a single entity. In all of his films, he has portrayed a different shade of that character who can be relatable to most people.
Towards the end, Palekar, while talking about his own creative process, said that painting itself is very introspective. It is a journey that one has to undertake by oneself to exactly convey what one wants to say.
Palekar started his prolific artistic career as a painter in 1967, which was distinguished by his seven solo exhibitions, two murals for Bombay Port Trust along with his participation in many group shows.
He has been a leading persona of avant-garde theatre in India. He has been active in Marathi and Hindi theatre as an actor, director, and producer since 1967. As an actor, Amol Palekar ruled the silver screen for over three decades from 1970.
(Saman Waheed is currently an Assistant Manager at the Office of PR & Communications, Ashoka University. She is a former Young India Fellow from the batch of 2022.)