Exploring Dr S. Radhakrishnan Papers at Ashoka Archives
'The collection of Dr S. Radhakrishnan, the first Vice President (1952-62) and second President of India (1962-67), is a huge treasure trove of historical material, writes Chirag Sharma
The Archives of Contemporary India holds the collection of Dr S. Radhakrishnan, the first Vice-President (1952-62) and the second President of India (1962-67). It is a huge treasure trove of historical material dating back almost a hundred years with very rare and original documents including handwritten notes, drafts/manuscripts of writings, articles/lectures and speeches on religion and philosophy, rare books and journals, pamphlets and photo albums. The papers donated by Mrs Indira Gopal, daughter-in-law of Dr S. Radhakrishnan, were transferred from Chennai to the Ashoka campus in four instalments (150 cartons) in 2018. But the sorting and listing of the collection were started only when the archives moved into the basement of the new library building in April 2022.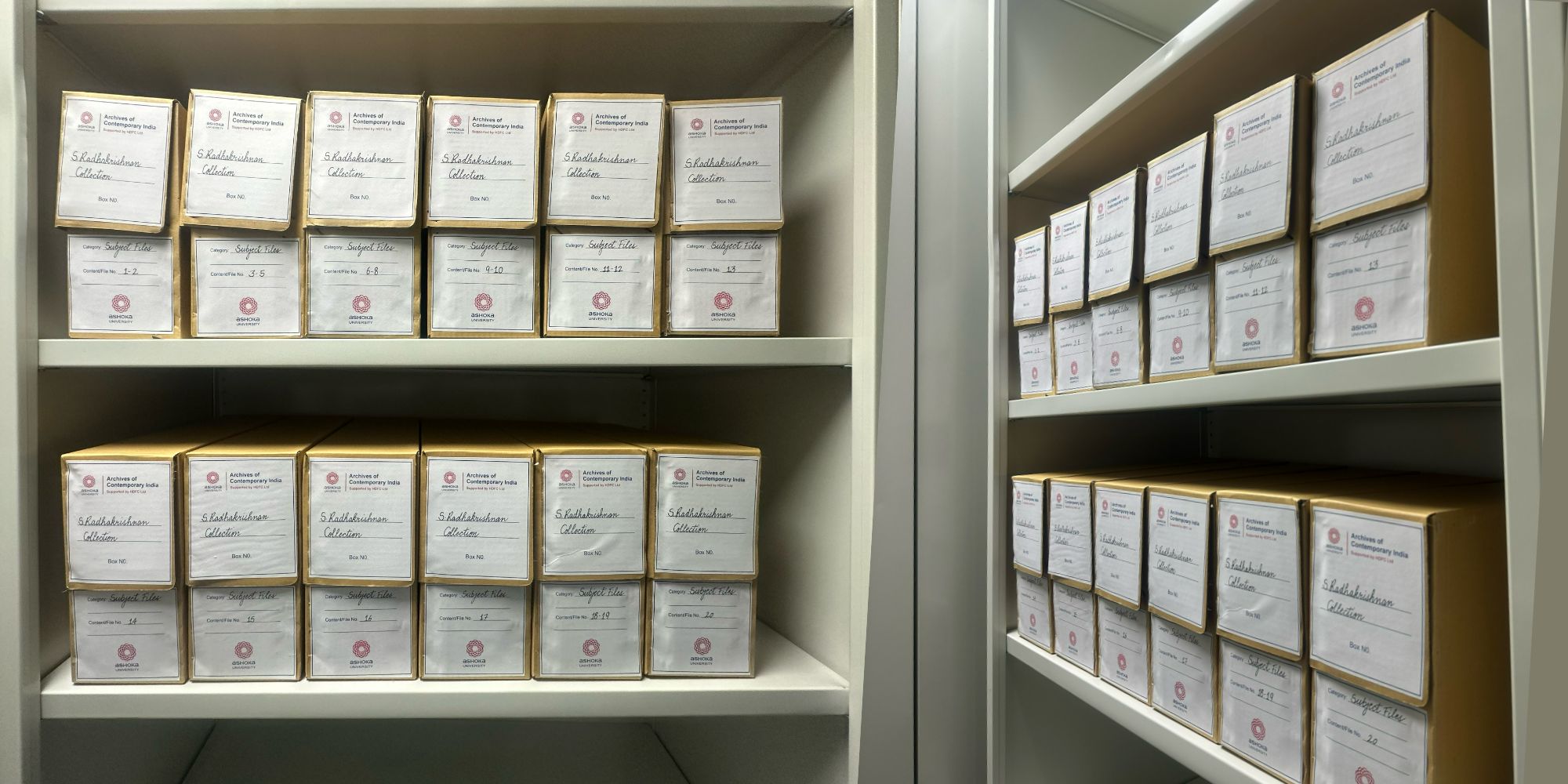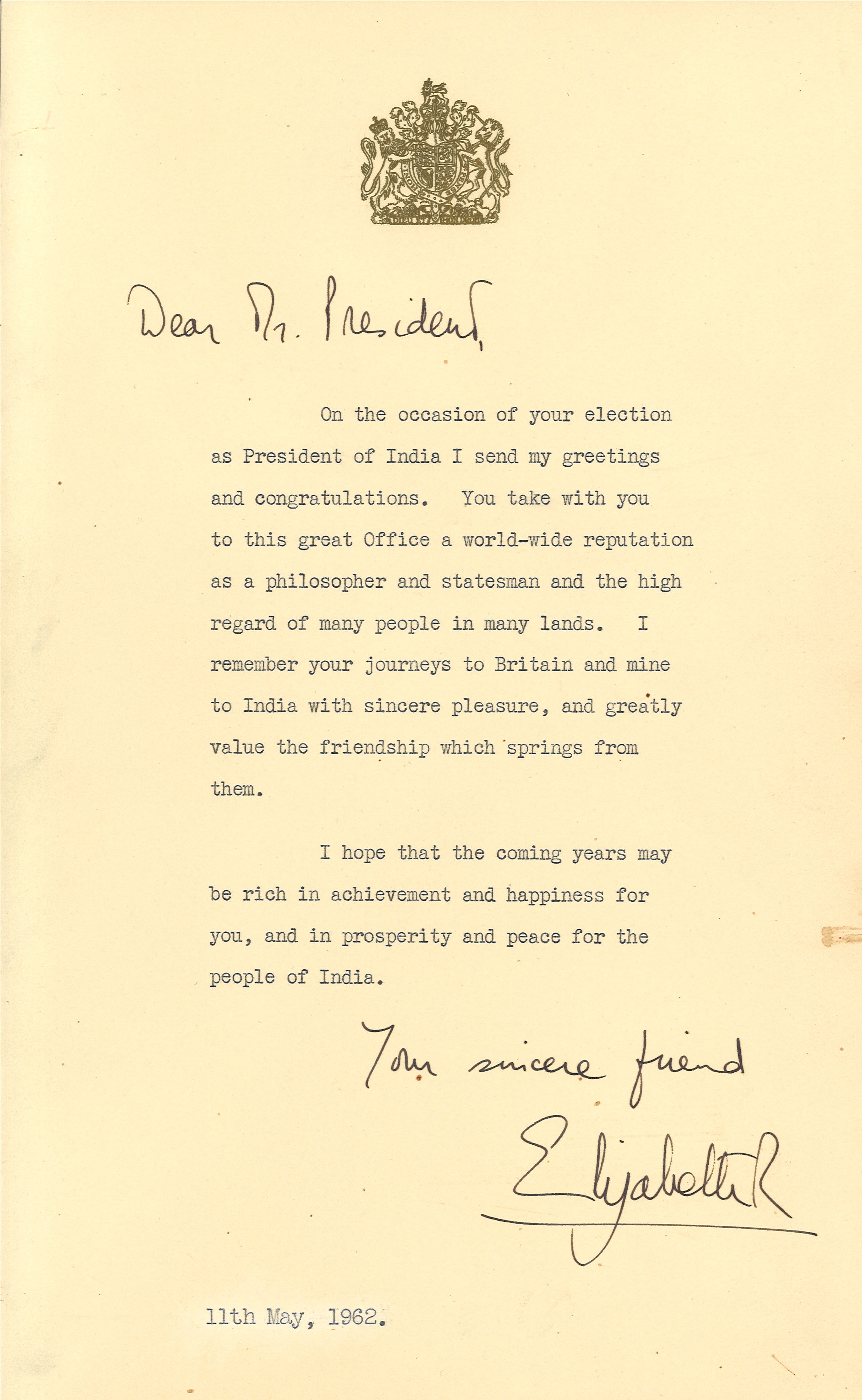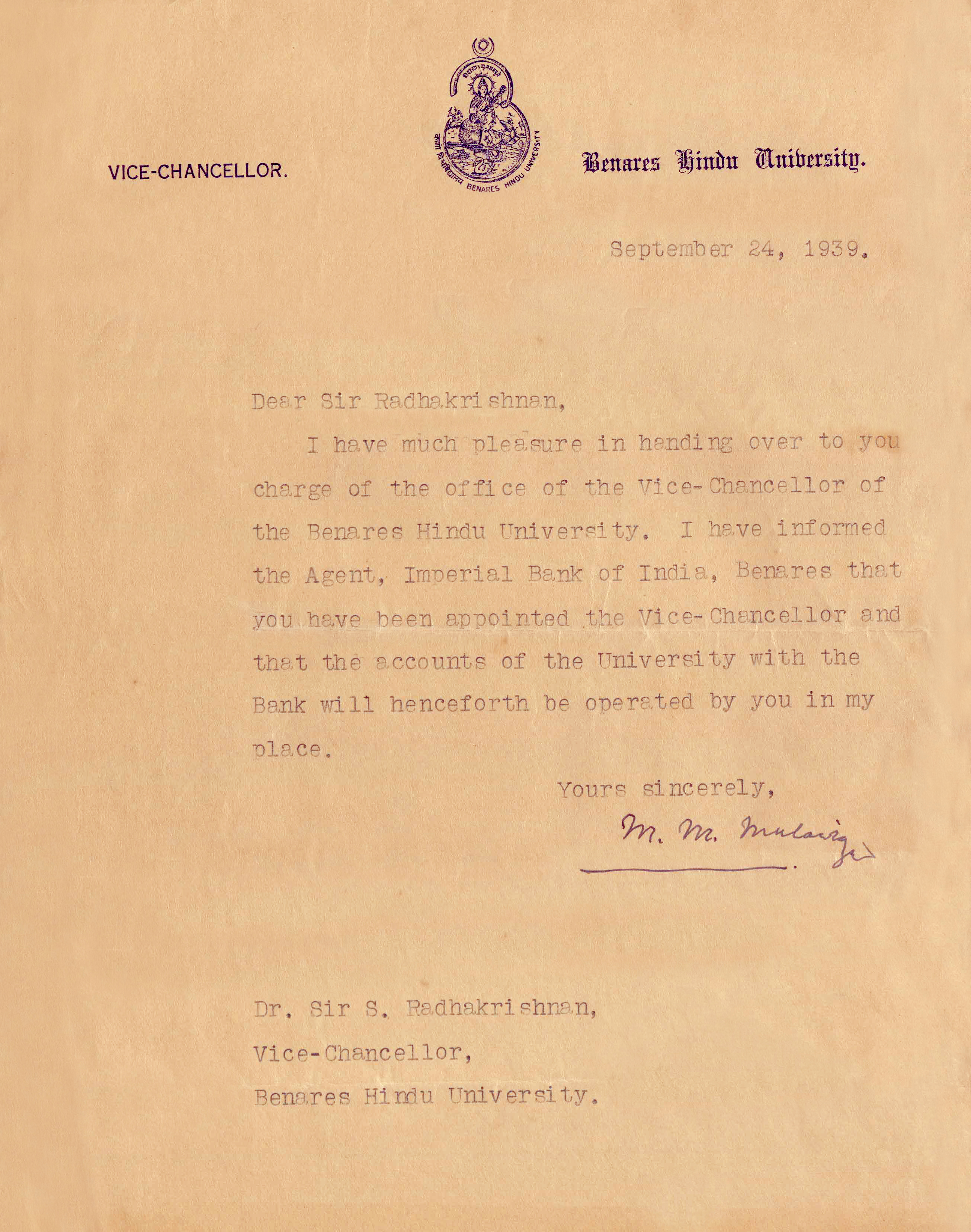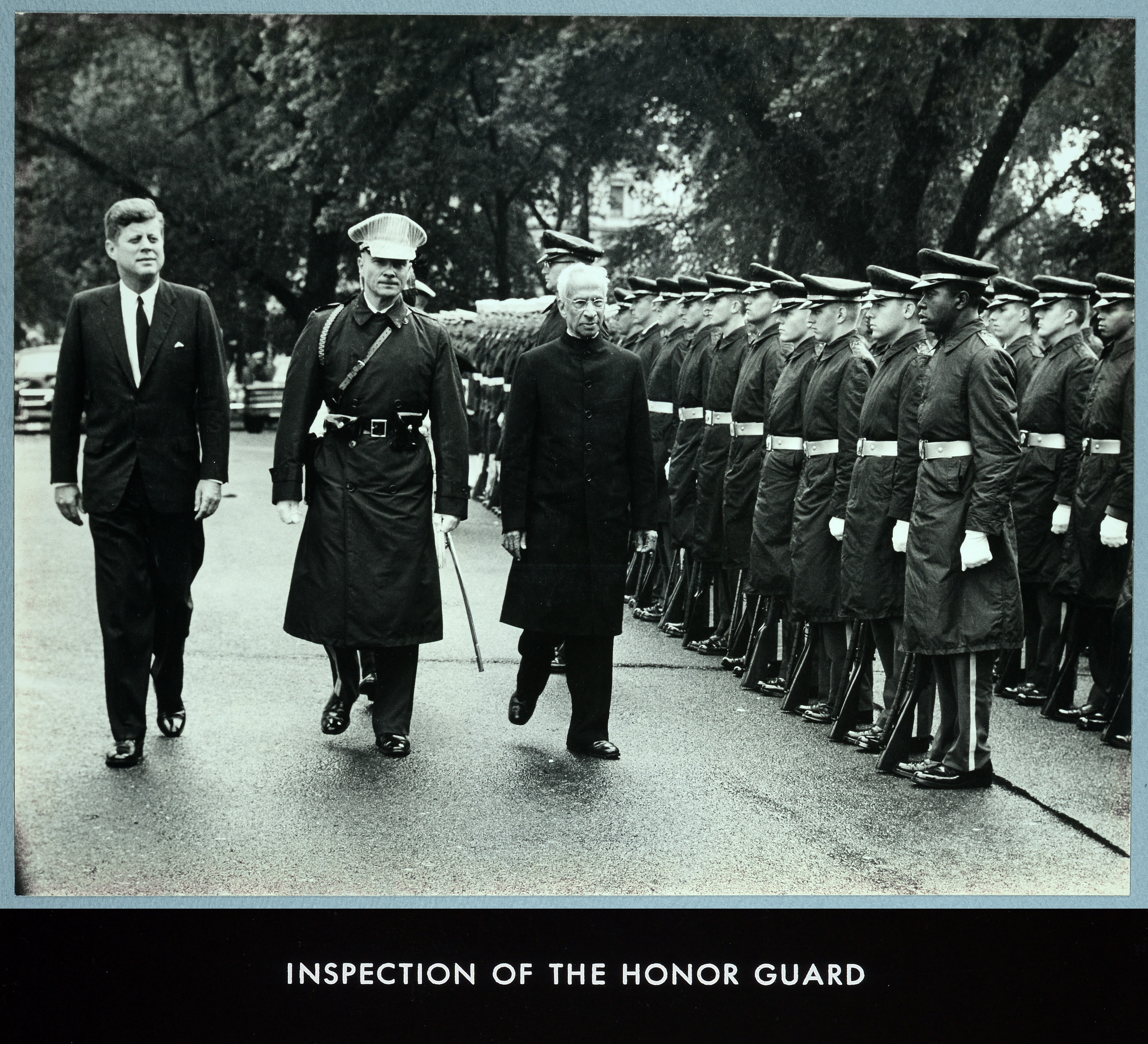 The digital exhibition on Dr S. Radhakrishnan can be viewed here.
I joined the Archives as an Archives Project Associate in May 2022 and was privileged to have been given the responsibility of sorting and cataloguing these very valuable papers under the guidance of our Director. We started with the sorting of the first instalment which contained mainly papers of his early academic life and writings (1903-30).
The opening of carton boxes for sorting was an exciting affair as carton after carton contained a host of very rare archival material. The first few cartons contained handwritten notes, correspondence with publishers, reviews and press clippings related to his first book Essentials of Psychology (1911), The Philosophy of Rabindranath Tagore (1918) and The Reign of Religion in Contemporary Philosophy (1920), Indian Philosophy (1923), The Philosophy of the Upanishads (1924), and The Hindu View of Life (1927).
Besides, there were files of correspondence with philosophers and writers namely, A.R. Wadia, Rabindranath Tagore, J.H. Muirhead, Bertrand Russell, J.S. Mackenzie, Albert Einstein, A.G. Hogg, J.B.S. Haldane, G.A. Holmes, H.N. Spalding, L.P. Jacks and Romain Rolland.
There were also letters from Mahatma Gandhi, C.F. Andrews, Jawaharlal Nehru, Bhagavan Das, Madan Mohan Malaviya, C. Rajagopalachari, Syama Prasad Mookerjee and others. Papers on the newly founded Andhra University of which he was the Vice Chancellor for five years, 1931-1936, appointment as H.N. Spalding Chair of Eastern Religions and Ethics, and member of International Committee for Intellectual Co-operation of the League of Nations also formed part of the first instalment.
However, all this material was very fragile and delicate and had to be handled with utmost care and caution. It was decided to digitize these on a priority basis and then preserve them in archival glassine paper to prevent further deterioration.
We have been able to sort and list this very important material up to the year 1940 and the first two lists for the years 1903-1930 and 1931-1940 have been prepared and uploaded on the website. The digitized documents of this period too have been uploaded.
The material provides researchers with a signal opportunity to explore his evolution as an academic and educationist through his private papers.
We are now working on the papers of his tenure as Vice Chancellor of Banaras Hindu University (1939-1949), and Ambassador in USSR (1949-1952). After this we shall take up the files related to his two terms as Vice-President (1952-62), and then President, 1962-67). We also have his post Presidentship papers in the collection covering the last years of his life (1967-1975).
The collection of Dr S. Radhakrishnan provides a window into the life and work of one of India's most distinguished thinkers and statesmen in the 20th century. The papers open up new avenues of study and research on contemporary history, philosophy, politics and international relations.
(Chirag Sharma is an Archives Project Associate at the Archives of Contemporary India)