Exploring Questions of Inclusive Academic Practices Through Research Projects and Annual Conferences
Neerav Dwivedi looks at the usefulness of a writing centre in providing a much-needed support mechanism to the diverse student body at Ashoka and beyond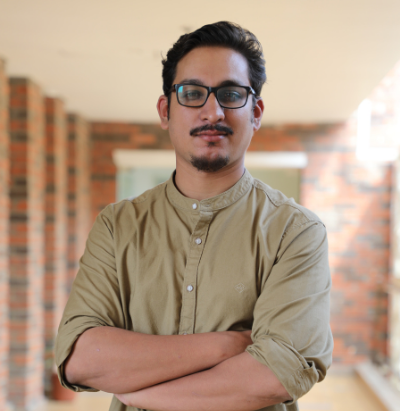 Neerav Dwivedi
16 November, 2023 | 6m read
The Centre for Writing and Communication (CWC) is invested in exploring questions centred around inclusive pedagogical practices, language teaching coupled with critical thinking, and interventions required both at the level of policies in the field of higher education in India as well as in the arena of devising methods to help students build a transferable reading and writing skill set. This engagement involves looking at the usefulness of a writing centre in providing a much-needed support mechanism, and strategies that have proved useful during the one-on-one sessions with the diverse student body at Ashoka along with the Academic Bridge Programme and the English Communication Courses being offered by the Centre. Research projects and CWC Annual conferences are geared towards achieving the said objectives.
Research Project: Language, Pedagogy and Inclusion in Higher Education: A Case Study of Ashoka University
Kanika Singh (Director, CWC) is leading a research project on the role of language in teaching-learning practices in Ashoka. The project is titled Language, Pedagogy and Inclusion in Higher Education: A Case Study of Ashoka University and is expected to be completed by May 2024. Dr Shivani Nag, Assistant Professor at School of Education Studies, Dr B. R. Ambedkar University Delhi is the Co-PI. This research aims to provide recommendations on policy and pedagogy, to support Ashoka's attempts at inclusive education where inclusion goes beyond ensuring entry and is translated into academic participation.
The key questions of this project are:
What are the different challenges undergraduate, postgraduate and research students in sciences, social sciences and humanities at Ashoka University experience vis-a-vis English as a medium of instruction at higher education?
How do the experiences of language teaching and use at school and home during the schooling years mediate the preparedness of students in sciences, social sciences and humanities to engage with academic concepts in an English-medium higher education context?
What are the views of students in higher education regarding the role of higher education and within it the role of medium of instruction, conceptual foundations and engagement in meeting their socio-cultural and economic aspirations, in particular, choice of career and nature of engagement in it?
How do students in higher education view the role of language as a medium of instruction in shaping the extent and nature of inclusion in higher education? What are their views regarding different possibilities of making higher education space more inclusive and socially just?
This study can help Ashoka University develop a roadmap for making higher education inclusive and meaningful to the Indian context, particularly through engagement with Indian languages. This case study seeks to make recommendations on two levels:
Pedagogy: How can teaching-learning practices at Ashoka be inclusive? Which pedagogical practices should be strengthened at Ashoka for greater access to knowledge?
Policy: Which policies (academic, financial support, career guidance) can Ashoka consider that would be beneficial to the students and would lead to the democratisation of higher education?
Annual Conference
The Centre for Writing and Communication (CWC), in addition to conducting workshops and programmes catering to the needs and requirements of the academic community both within and outside Ashoka, organises annual conferences. The objective of these conferences is to explore different facets of writing and communication from a variety of perspectives and positionalities – students, researchers, and teachers.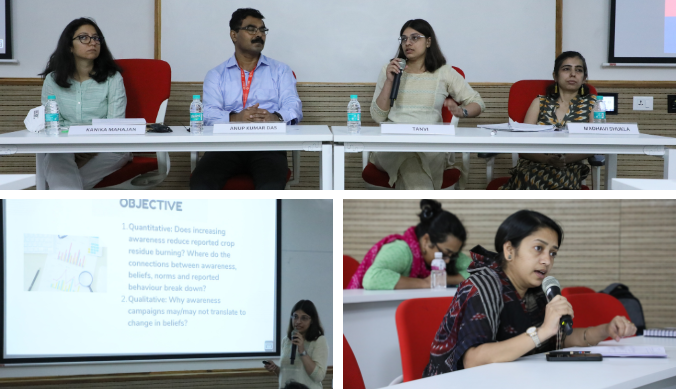 Examining reading, writing, and pedagogical practices, along with the teacher-student dynamic, entails taking on board not only the challenges and hurdles faced across disciplines and at different stages of learning but also a critical reflection on how these are sought to be navigated and overcome.
We started this journey in 2018 with Reflections on Writing, which largely comprised an engagement with not just 'what gets written' but the factors that drive/stall the writing process. In examining the 'when', 'why' and 'how' we write, the conference involved a reflection on questions and issues pertaining to tone, style, and tenor along with simultaneously situating these in context – historical, socio-political, ideological, and cultural. The questions taken up ranged across examining how humanities relate to texts, the relationship of the social sciences with the field and the archive, and the manner in which the sciences seek to observe, note, record, and register.
The 2nd conference titled Inclusive Pedagogy: Teaching and Learning Practices in Higher Education in India, held in 2019, got us together to discuss ways in which we can rethink the classroom as a space capable of developing individuals who are not only adept at mastering the texts being taught but also have the ability to think critically and connect the classroom with the outside. Reviewing the theory and practice of pedagogy in higher education in contemporary India involved exploring ways in which learning can be made inclusive, moving over structural obstacles such as class, caste, gender, and disability in access to education. This focused not only on developing curriculum and designing courses but also on teaching and evaluating in a manner that can acknowledge diversity and is democratic.
Following up on the concerns raised in the previous conference, Challenges/Strategies in Teaching English for Academic Purposes (EAP) in Higher Education in India, held in 2021, was our attempt to initiate a conversation with English Language Teaching (ELT) practitioners and experts who have used innovative and inclusive language teaching approaches in university classrooms. In looking to acknowledge and address the multi-linguality, the different socio-linguistic backgrounds, and varying levels of cultural capital and English proficiency inhabiting the classroom, the conference sought to address the following concerns: In the designing of the curriculum, how do we think about/bridge the relation between the pragmatics of language teaching and the imparting of critical thinking and social awareness? How can we create valid and reliable assessment rubrics while keeping in mind the plurality of the classroom? How should we imagine learner autonomy in an EAP classroom? What can a learner's profile reveal and how do we ensure that students bring their own experiences of meaning-making and identity when they write? In inspecting the role of writing centres in supporting EAP, the conference also comprised a roundtable session with some students and CWC members on the role of one-on-one mentoring and discipline-specific support in English language learning.
In 2022, in returning to examine the manner in which knowledge gets produced, circulated, and consumed via different modes of communication, CWC organised Writing Data: Interdisciplinary Perspectives which scrutinised the role of data in education and research along with investigating its social and political ramifications. The conference explored how writing, both as a process and a product, becomes crucial in responding to the digital challenge that has emerged with the entry of Big Data into the social sciences, liberal arts, and humanities, raising questions about how this data is to be rendered intelligible and used. The conference showcased the multi-layered experiences of scholars and practitioners as they engage with data and computation methods in their research and teaching. The panel presentations were followed by a workshop where through interactive exercises, participants critically evaluated what constitutes 'good' data for their research along with touching on the relationship between problem statements, data generation, and meaning-making in the context of social science research. Additionally, CWC organised a pre-conference Webinar with Rukmini S, the award-winning data journalist and author of Whole Numbers and Half-Truths: What Data Can and Cannot Tell Us About Modern India. The talk integrated perspectives on the rigour and relevance of data and data narratives to reflect on the socio-political and cultural issues of modern India.