Final call to apply at the Young India Fellowship, Class of 2017-2018
Final call for applications : Admissions for the Young India Fellowship, Class of 2017-2018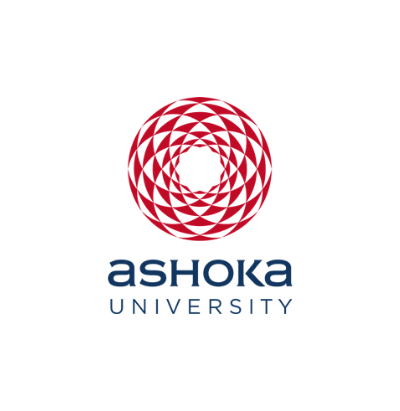 Office of PR & Communications
22 February, 2017 | 8 min read
New Delhi, February 22, 2017: The Young India Fellowship, a one-year postgraduate programme in Liberal Studies at Ashoka University, today announced that applications for the seventh batch of the Fellowship will close on 28th February, 2017. Started in 2011, this unique programme has become one of the most sought-after programmes in India, fostering academic, social and business leaders of tomorrow through a multidisciplinary liberal education.
The admissions process for the Class of 2017-18 is divided into two rounds. The first round of admissions began on 22nd August, 2016 and closed on 18th December, 2016. This was followed by a personal interview of the shortlisted candidates which commenced from 1st November, 2016. The second round of admissions began on 19th December, 2016 and will be ending on 28th February, 2017. Interested applicants can apply on www.youngindiafellowship.com
The strength of the cohort has quadrupled in the last six years, with an increase in the number of applicants every year. To meet this increasing demand, the number of seats for the programme will be increased to 300 for the year 2017-18. The current batch has 215 Fellows, who come from more than 25 states and from diverse academic fields such as Engineering, Humanities, Sciences, Business and Law.
The Fellowship offers learning from a broad range of courses, and exposes students to multiple perspectives, encouraging them to build skills and perspectives. Some of the disciplines offered include Economics, Statistics, Philosophy, Art and Culture, History, Literature, Business and Management, Leadership and Group Dynamics, International Relations, Visual Communication, and Writing.
The courses are taught by expert faculty from around the world including Kenwyn Smith, Professor of Organisational Behaviour from The Wharton School, University of Pennsylvania; Rudrangshu Mukherjee, Historian, Author and Vice Chancellor, Ashoka University; A.K. Shiva Kumar, Development Economist and Visiting Professor, Harvard University; and Mihir Shah, Member, Planning Commission of India and member of the National Advisory Council.
YIF offers full and partial scholarships to successful applicants and there is no fee for applying to the programme.
Alumni of the YIF have already begun to make a mark and are doing well in diverse fields. Some of the achievements by our Fellows for this year are below:
Nikita Saxena: Awarded the Red Ink Award for Excellence in Journalism for her in-depth investigative report on the manner in which tobacco companies are circumventing advertising laws in India.
Avni Ahuja: Declared one of 50 The Economic Times Young Leaders in 2016.
Raunak Mittal: Awarded the Commonwealth Scholarship and Aga Khan Foundation Scholarship to study MA in Law and Diplomacy at the Fletcher School of Law and Diplomacy, Tufts University.
Apart from heading to leading universities across the world and winning scholarships, a substantial number of Fellows have also been placed in top corporate houses like McKinsey, Schlumberger, Bain and Company and Genpact. Some have also decided to contribute in the development and sustainability sectors, and started work with organisations such as Samagra and Samaj Pragati Sahyog.
Dr. Anunaya Chaubey, Deputy Dean, Young India Fellowship said, "We do look with a sense of satisfaction at the tremendous increase in the number of applications over the years for admission to YIF. However, these numbers also serve as a reminder that there are countless other brilliant young people across the country who need to be made aware of this opportunity to discover themselves and their potential. We will be making an extra effort this year to enhance our focus on rural areas and townships, as well as increase the extent of international participation among our prospective Fellows."
About the Young India Fellowship:
The Young India Fellowship (YIF) is a one-year multidisciplinary postgraduate diploma programme in Liberal Studies. The Fellowship brings together a group of bright young individuals who show exceptional intellectual ability and leadership potential from across the country, and trains them to become aware and committed to social change.
YIF commenced its first academic session in June 2011 with 57 Fellows selected from among 900 applicants. By its sixth year, the number of applications had increased to approximately 4000, and now the Class of 2016-17 has 215 Fellows attending the programme at Ashoka University. The programme is delivered in collaboration with University of Pennsylvania, Carleton College, University of California Berkeley, University of Michigan, King's College London, Trinity College Dublin, Sciences Po, Yale University and Wellesley College.