First Corporate Scholarship for Graduate Studies instituted at Ashoka University by Havells Foundation
Havells Family Foundation has instituted a fully funded scholarship for Ashoka students to do a masters at the Wake Forest University School of Business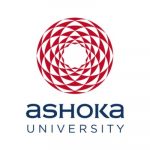 GESP
10 July, 2023 | 4m read
The Havells Foundation, New Delhi, India, in partnership with US-based Wake Forest University, has instituted the Havells Family Scholarship to fund students from Ashoka University the opportunity to earn a business master's degree at the Wake Forest University School of Business.
The Havells Family Foundation has been founded by the Gupta family. Anil Rai Gupta and Ameet Kumar Gupta are alums of Wake Forest Business School and founders of Ashoka University. This fully-funded scholarship has been instituted through their family foundation.
This generous scholarship covers full tuition at one of the masters programmes, a stipend to cover living expenses, books, and other fees while in the programme, and also includes international airfare to the US.
The first-ever Havells Family Scholar has been awarded to Abhishek Nayak, ASP'23, for the Masters of Science in Management at the Wake Forest School of Business. Abhishek graduated with a major in Economics and a minor in Entrepreneurship from Ashoka University.
The Havells Family Scholarship is awarded to high-performing students who possess a drive to excel both inside and outside the classroom. They embody core pursuits like academic excellence, cultural and social awareness, leadership ability, ethical and moral character, and commitment to Pro Humanitate-a calling to use one's knowledge, talents and compassion to better the lives of others.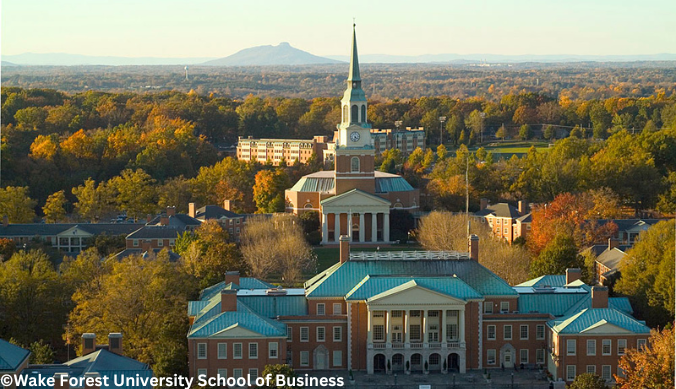 "At Havells, social responsibility has always been at the forefront of our operating philosophy and over the years we have been a strong proponent and enabler of education as means of empowering individual mobility, independence, and dignity. As founders and trustees of Ashoka University, we are excited to deepen this relationship through this scholarship program. This scholarship aims to provide learning opportunities for all, through a thoughtful combination of dedicated faculty, diverse socio-economic backgrounds and international exposure which fits perfectly with the overall vision and values of Ashoka University as well," said Anil Rai Gupta of the Havells Family Foundation.
Sharing his thoughts, Pramath Raj Sinha, Chairperson, Board of Trustees, Ashoka University said, "At Ashoka, it has been our mission to help young talented minds to fulfill their dreams and ambitions through an approach that is fundamentally inclusive. The Havells Family Scholarship presents an exciting global opportunity to our students in this regard. I thank our founder Anil Rai Gupta and his family for instituting this scholarship. It is reflective of their deep commitment towards elevating the quality of higher education in India, as well as towards helping Ashoka reach higher summits. I also congratulate our brilliant student Abhishek Nayak for becoming the first recipient of the scholarship."
"I am very excited about this new partnership with Ashoka, and we look forward to the continued collaboration," said Annette L. Ranft, Dean of the Wake Forest School of Business. "We truly appreciate the support of Anil and Ameet Gupta, their families, and the Havells Family Foundation for their strong commitment to higher education and for making this award possible for high-achieving students from India. We are confident that this partnership will open up many opportunities for the talented students of Ashoka University and create a powerful, lasting impact."
"We want to thank our founder, Anil Rai Gupta and his family, for instituting a full scholarship for Ashoka students to do masters at Wake Forest University.  Abhishek Nayak has been selected as the first Havells Family Scholar and is looking forward to his education in the US.  Havells has been an Ashoka founder from the early days and we look forward to continued and deeper engagement going forward," said Ashish Dhawan, Founding Chairperson, Board of Trustees, Ashoka University.
In this very first year, Ashoka students could apply to one of two Wake Forest University Master's Programmes, the Masters of Science in Management (MSM) or the Masters of Science in Business Analytics (MSBA). For the founding year, the Havells Family Scholarship was opened to all seniors of the graduating class on May 8th, 2023. The students submitted an SOP, Ashoka transcript, resume and other details to a committee formed by the Office of Global Education & Strategic Partnerships (GESP). After a rigorous review process, four students were shortlisted, and their names and academic records were sent to the team at Wake Forest.
The four students completed an online application, and written essay, and submitted further documents to fulfill the admission requirements at Wake Forest. After this, the admissions team at Wake Forest conducted Zoom interviews with each student before making their final selection.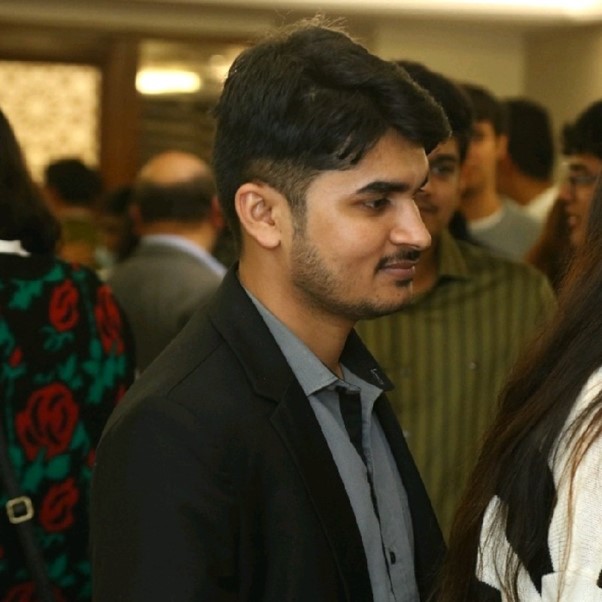 "All four of the candidates curated by Ashoka were exceptional so it was a very rigorous process for us to select Abhishek," said John White Executive Director of Enrollment Management at Wake Forest University School of Business.
 "I am really excited to have this scholarship instituted at Ashoka University which gives full financial aid to a large number of students to complete their undergraduate studies. But when these students get admission into international graduate programmes they face serious funding constraints. The Havells Family Scholarship will support a few Ashoka students fulfill their post-graduate dreams, said Vanita Shastri, Dean of Global Education & Strategic Partnerships at Ashoka University. 
The masters programme at Wake Forest Business School starts in July 2023 and will end in May 2024.