From Bricks to Bits: How Proptech is Reshaping the Real Estate Industry
Stuti Das shares her insights from the Business Club's field trip to REA Group's Gurgaon offices
How do you upend real estate, an industry traditionally with a highly localised and on-the-ground presence, onto the Internet?
Proptech brings with it a slew of digital solutions to solve any and all issues with the entire property transactions pipeline. From rendered visualisations showing you your new 3BHK flat, to Housing.com guiding you through rental agreements and financing options – prop-tech has your real estate needs covered.
The Business Club's weekend trip to REA Group's Gurgaon offices culminated in a chat with Dhruv Agarwal, co-founder and CEO of REA Group India. The company provides prop-tech solutions catering to Indian homebuyers through its platforms Housing.com, PropTiger and Makaan, as a subsidiary of REA Group Australia.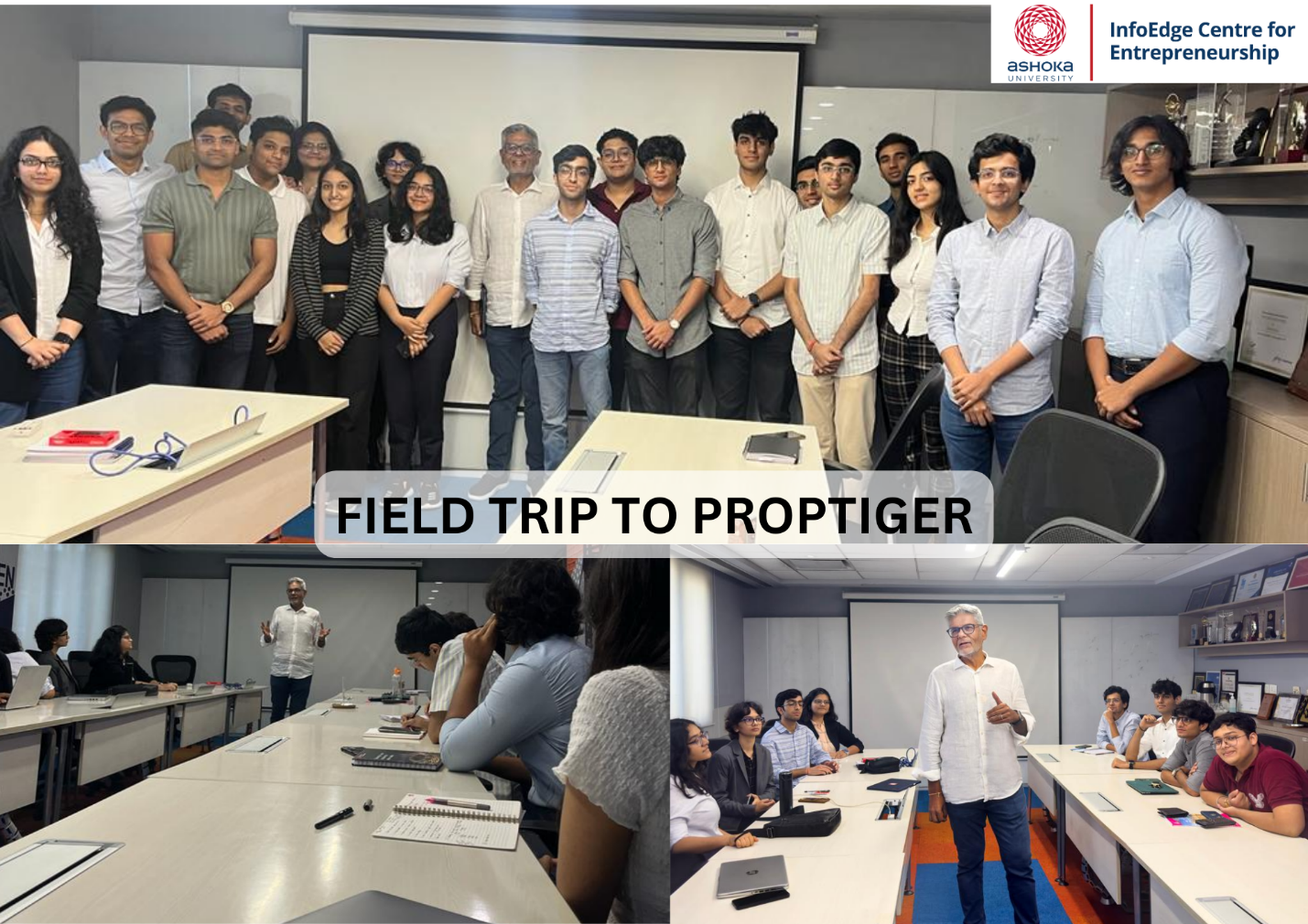 PropTiger vs. Housing.com — What's the difference?
Created to solve the information asymmetry in the real estate industry, REA Group acquired Proptiger (2011), Makaan (2015) and Housing.com (2020).
Proptiger operates mostly in the B2C space, targeting first-time homebuyers and offering real estate developers across India the ability to sell new residential apartment inventory during the initial launch.
In contrast, Housing.com, currently the focus of the team, is more of a B2B model. '[It acts as] an online newspaper where buyers and sellers meet,' says Martin Pratap Singh, Zonal Head of Gurgaon and Delhi area. Revenue is generated from sellers who pay for good quality leads—targeted ads that will attract the most buyers.
Makaan, which had a similar business model, is now essentially defunct, though the website is still up to leverage its brand name and provide a lead to Housing.com.
The Risk—Do you really get what you see?
Yet concerns remain. Real estate is infamous for absconding developers and fraudulent fees.
Adding a digital element to it—is not it too risky? Not since 2016, according to HR Manager Abhinav Bahuguna. Most issues (frauds and scams) have been solved by the introduction of the Real Estate (Regulation and Development) Act, which acts as an additional legal safeguard over REA Group's own private due diligence and developer categorisation.
The Way Forward—Better tech and better profitability
Mr Agarwal stressed the importance of involving smarter technology in the real estate business. REA Group's acquisition of OoBI, a customer engagement solutions provider, in 2015 helped elevate its 3D modelling of offline spaces while its 3DPhy acquisition developed its augmented and virtual reality walk-through capabilities.
The 6.4 per cent increase in the parent company's ownership stake in REA India in FY23 is expected to fuel its aggressively competitive approach. Its primary competitors include 99acres.com and MagicBricks. For the next phase, Mr Agarwal plans to a) improve customer experience, and b) increase profitability.
The upcoming proptech space provides for exciting yet daunting opportunities for new startups in the rapid revolution of the real estate state. With an increasing customer base of internet-savvy youth with disposable income who are looking for new real estate to reside or invest in, proptech is exploding. Especially during the pandemic. Surprisingly, COVID raised sales, with work-from-home and lockdowns creating greater demand for living spaces.
---
(Written by Stuti Das, an undergraduate student from the batch of 2025 at Ashoka University)