From Lucknow, with love: Decoding the city through letters
A theatrical reading organised by Ashoka's Performing Arts department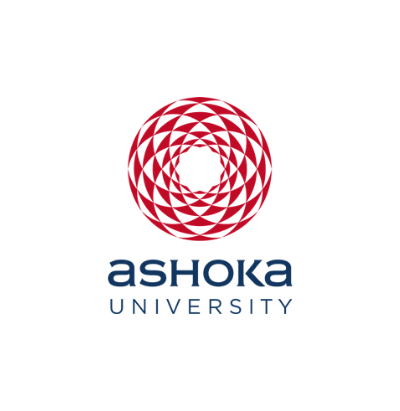 Office of PR & Communications
21 October, 2019 | 15 Mins read
'We wanted to search for the other, more elusive city that was so historically rich, yet projected only for its kebabs and nawabs.'
When Justin McCarthy, head of the Performing Arts department at Ashoka, heard about the performance put together by Saman Habib and Sanjay Muttoo on tracing the history of Lucknow from 1857 to present times through reading letters, he knew he had to organise it for the students.
This was both in line with the idea of performing arts as an integral part of education at Ashoka, and McCarthy's personal fondness for the city. Thus, when Habib and Mattoo arrived at Ashoka, we interacted with them to provide you a glimpse into their 'labour of love', and a peek into the vibrant cultural milieu at Ashoka.
Below are excerpts from the conversation and highlights from the performance.
How did the idea of this performance take shape?
Saman: I have lived and worked in Lucknow for the last 20 years, but did not grow up there. Although my paternal grandfather's family was from Lucknow, our links to the city were minimal as subsequent generations settled in other places and countries. Some stories about the city's syncretic culture and colorful social and political history had attracted me, but also led to disappointment as I encountered retrogressive attitudes when I moved to Lucknow for work. That was, perhaps, the trigger to search for the other side of Lucknow through personal letters and what the city meant to its people.
Sanjay: I am a sixth generation born in Lucknow, now based in Delhi. I did not grow up in Lucknow but spent time there. My fascination for the city began when I relocated there from a Bokaro Steel City and had to reconcile myself to a traditional haweli situated in a gulley, in sharp contrast to the modernity of Bokaro. It was a culture shock for me and thus started the search for identity – what was the city and what was my relationship with it.
Sanjay Muttoo and Saman Habib were part of a reading on 'Feminists of Awadh' during the 'Mahindra-Santkada Lucknow Festival' in 2014 when they formed the idea of doing a reading together on Lucknow. A hazy concept, the idea was both exciting and daunting for them as they began their search for the letters.
---
Friends were pestered, family boxes were emptied out and books were smelt afresh. As our collection of letters started building up, a clearer idea of what exactly we could and would do took shape. It was to be a story of Lucknow, a narrative weaving history, memory, personal relationships and contemporary politics over a span of more than hundred and fifty years starting from 1857 to the present times. It would bring alive the joys and sorrows of everyday life in the city, sacrifices during the national movement, memories of separation and longing as the partition of 1947 split families, the resolute valour of revolutionaries as they fought British rule during the revolt of 1857 and the determined effort of the oppressed and marginalized groups as they struggled for their right to lead a life of dignity in a free and democratic India. It was also to be a story of negotiating inter-community marriages, of childhood pranks, of constructing dream houses and bathrooms…
---
Could you tell us a little bit about the personal letters? Are they part of your own personal collection?
Saman: There were personal letters in the family and did form the base from where the search began. A branch of the family that had lived on in Lucknow had preserved one side of a fascinating exchange of letters between a much loved aunt and uncle. My search for letters began by looking for the other side of the exchange. These were found by my cousin in Pakistan and form an important part of our reading. Other family members pitched in too. My spouse (a seventh generation Lakhnavi) dug out his collection, and my parents let me use old letters from the time of my grandparents' marriage across communities. Sanjay also has family roots in Lucknow and discovered old letters that he hadn't known about!
Do you want to say something about the nature of letter writing itself in connection with this particular project?
Saman: In addition to the experiences and events they represent, the major charm in the letters we have selected is their literary merit. They also serve as a reflection of change in language as we move from 1857 to present times. The reading is multilingual (Urdu/Hindi/English – as the letters were written) with a commentary in Hindustani to keep it as close to the spoken language of the city as possible.
Why did you decide on 1857 as the starting point?
Saman: We wanted the historical experience of the city to be reflected in the reading and 1857 was a turning point in Awadh's history. Moreover, there is accessible material for that period onwards.
Sanjay: We also felt that since we were looking at the experience of having lived in Lucknow, we wanted a historical framework within which we could situate those personal experiences. In the revolt of 1857, Lucknow was a very important centre, and it changed the city in many ways. After the revolt, physical transformation of the city took place. For instance, the British widened the roads given the fact that the narrow gulleys had been very convenient for the mutineers to come through. The British also destroyed many of the high rise buildings and the palaces of the Nawab to reconstruct the city in their own imagination.
What are the main themes you bring out in your reading?
Sanjay: The themes are broadly structured around periods of history. From 1857 onward, we look at some of the letters written by colonial administrators and their experience of the city as they wrote back to their families at home. For instance, Edward Brownsdon writes in the 1930s about the flood in Lucknow and describes how he became acquainted with the 'less attractive' aspects of the caste system during aid disbursal as he was in-charge of providing relief. A British visitor describes the plague in the city in his letter, while in another letter regarding the opening of a new hotel called Carlton, a British officer writes about his delight at the prospect of proper English baths.
Another theme we look at is the freedom struggle, such as the protest against the Simon Commission through a letter written by Gandhi to Nehru praising him for the role he played in the protest. We also have the last letters written from the jail by Ram Prasad Bismil and Ashfaqulla Khan who were sentenced to death for the Kakori train robbery case, in which they are exhorting people to maintain communal harmony.
We explore the theme of partition and the separation of families drawing on exchanges of letters between cousins living in India and Pakistan and their written correspondence for over 50 years, even though they apparently never met.
In another interesting aspect, we also look at personal letters about marriages; between friends plotting and planning about awaragardi; and about inter community marriages between the Shias and the Sunnis.
Lastly, Lucknow was an important centre for the Progressive Writers' Movement, which believed that art and literature must serve the interest of the common man and speak out for the common man. For instance, we have personal exchanges between Kaifi Azmi and S M Mehdi who were important members of the Movement. Finally, we also look at social movements like the rise of the Dalit movement through these letters.
How did you pull such diverse threads into one narrative?
Saman: It took us about three months to put all the elements for a performance together. Writing a commentary that would string all the letters in a comprehensive narrative was an immensely creative challenge. How do you extrapolate from the particularities of individual letters to present a 'bigger' picture? We had to be careful not to over generalise for that would take away from the essence of each letter. It is our interpretation of what the letters may mean in the 'larger scheme of things' that informs the commentary in the performance and we bear all responsibility for any errors / misjudgements in our interpretation.
What influenced you in choosing images of particular buildings and using particular musical excerpts?
Saman: We talk about real people, places, experiences, events through letters, and what better way of connecting than actually 'seeing' them. There is also visual impact of the writing, paper and colour of the letters themselves. Music is used to reflect a mood; we also have some music pieces that are part of the Lucknow story.
In the end, how would you sum up this experience for yourself?
Sanjay: For me, this journey has challenged the stereotype of Lucknow. What emerges is the sheer diversity of the experiences of the city – how it meant different things to different people and how they experienced it differently. It has been a wonderful experience to bring alive the city through its lived experiences.
Saman: For me, the deep connection that people have with this city is best reflected in a letter from a cousin in Pakistan, in which he movingly says, "My body may be in Pakistan but my soul lives on in Lucknow". When we received a standing ovation after our first performance, we knew that the letters had resonated with different people in different ways. There was a 'connect'. 'Lucknow in Letters' is a continuing project that we hope to enrich with a greater diversity of letters.