Future of Work: Shaping the Organisations of the Future
Ashoka University, in association with Harvard Business School India Research Center, Harvard Business Publishing, FICCI, NHRD, YourStory, TiE Delhi, CII, and NASSCOM organised the "Future of Work: Shaping the Organisations of the Future" conference on the 27th of June, 2020.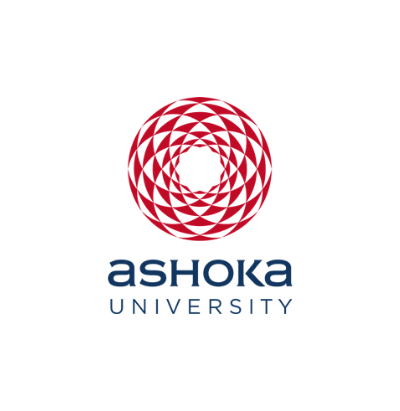 Office of PR & Communications
28 June, 2020 | 5 Mins read
Held under the aegis of the Ashoka University: Future of Work platform, the conference brought together CEOs, HR leaders, and global thinkers for a series of important conversations on the many effects of the COVID-19 pandemic on the reshaping of organisations and a redefinition of the future of work itself. 3300+ people registered for the conference and over 2000 unique participants from 26 countries attended it. The conference comprised of 7 keynote addresses and 3 panel discussions by 22 stalwarts of industry and academia.
The conference was structured to foster discussion on three main sub-themes: Working Anywhere, Anytime, and Virtual Internships; Redesigning the Workplace: A New Normal for Women and Young Leaders; and New Skills Post COVID-19: Critical Thinking, Effective Communication, and Social Responsibility.  The keynotes were delivered by Pramod Bhasin (President, TiE-Delhi NCR; Chairman, Clix Capital; and Founder, Genpact), Amitabh Chaudhry (MD and CEO, Axis Bank), Prof. Prithwiraj Choudhury (Professor of Business Administration, Harvard Business School), Prof. Joseph Fuller (Professor of Management Practice, Harvard Business School), Aditya Ghosh (Board Member, OYO; Board Member, Nani Palkhivala Arbitration Centre),  Dr.Santrupt Misra (CEO, Birla Carbon; Director, Chemicals; and Director, Group HR, Aditya Birla Group), and Ameera Shah (Promoter and MD, Metropolis Healthcare).  
Vinita Bali (Independent Director and Strategy Adviser, Smith & Nephew plc, Cognizant Technology Solutions, and Bunge Limited), Jaspreet Bindra (Educator, Harvard Business Publishing Corporate Learning; Founder, Unqbe), Ashish Dhawan (Founder, and Chairman, Board of Trustees, Ashoka University; Founder and Chairman, Central Square Foundation), Rajeev Dubey (Principal Advisor, Mahindra Group; Member, Governing Body of the International Labour Organization, Geneva), Namrata Gill (VPHR, Dr. Reddy's), Deep Kalra (Founder and Group Executive Chairman, MakeMyTrip Ltd), Sandeep Kohli (Partner and Talent Leader, EY), Shweta Mehrotra (CHRO, Citi, South Asia), Falguni Nayar (Founder and CEO, Nykaa), Anjali Raina (Executive Director, Harvard Business School India Research Center), Shveta Raina (Founder, Talerang), Dr. Sangita Reddy (Joint MD, Apollo Hospitals Enterprise Limited; President, FICCI), Shradha Sharma (Founder and CEO, YourStory), Abhay Srivastava (CTO and Sr. VP HR, Cipla), and T.N Hari (Head HR, BigBasket) were also part of the conference as speakers, panelists, and moderators. 
The coronavirus pandemic is revolutionising the very idea of work and workplaces, and the conference attempted to formulate a comprehensive picture of how the new normal is shaping up. To truly surmount the unpredictability of the future, Leadership of any one kind is inadequate – we need accountable, innovative, inclusive, adaptable, and resilient leaders who can thrive in paradoxical situations. Collaborative tools have to be updated, and agile teams have to take over. Flexibility throughout the organization is the key. COVID-19 has indeed rapidly accelerated changes in the ways we work. Instead of testing and scaling remote work, we have been pushed into experimenting with it in realtime.
Even though the world at large adopted working remotely for the past few months, it is not a novel concept in many organisations. The excitement around working remotely has to be tempered by understanding its effects on productivity and efficiency. If the employees choose to work from anywhere, more workforce gets concentrated in tier-2 and tier-3 cities. This can result in improvements in infrastructural capabilities of small towns. The physical attachment to an office location is not completely removed while working from anywhere, but it can be enhanced by temporal and geographical flexibility that comes with such a shift.
The experience of adapting to remote work has not been uniform for everyone. Women and young leaders are naturally in a position to positively rise up in the post-COVID world. Managing the self and breaking from traditional patterns can equip employees to navigate the post-pandemic world and foster collaborations within their teams. While certain functionalities may work remotely and can encourage more inclusivity and diversity, others are suffering. We are missing out on socialising with our colleagues and exchanging ideas, and having a balance between life and work. However, a dispersed workforce can have many advantages, and the post-COVID world must encapsulate the best of what we have learned from the crisis and use them as a catalyst to reinvent our ideas of work. Organisations should be accommodating and inclusive, and be open to collaborating with gig workers.
We need to reskill and upskill our existing workforce and keep them engaged when they work remotely. In the new world of work, organisations will seek to restructure their hiring and on-boarding strategies – innovation, flexibility, interdisciplinary perspectives, and superior communication skills will be qualities held as premium.
You can watch the conference below.