Genpact & Ashoka University launch Genpact Centre for Women's Leadership
The newly launched Centre represents a first-of-its-kind industry-academia partnership.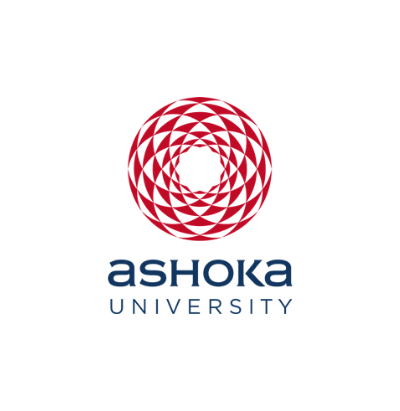 Office of PR & Communications
24 March, 2015 | 7 min read
With a vision to drive gender-inclusive growth that empowers and promotes women's leadership across sectors in the country, Ashoka University and Genpact, a leading Business Process Management company have launched Genpact Centre for Women's Leadership (GCWL) in an unique industry-academia partnership. The event was hosted at Ashoka University campus on March 23rd, 2015.
The GCWL will carry out research, establish thought leadership and conduct proactive advocacy to help create contemporary laws and policies that promote equality and women's leadership. It will co-create a networking platform for all stakeholders working on issues of women's empowerment.
Speaking at the launch of the Centre, Tiger Tyagarajan, President & CEO, Genpact said, "We're delighted to partner with a pioneering educational institute like Ashoka University to drive a cause that I personally believe in and drive very strongly – women's leadership. Through the GCWL, we aim to create an ecosystem of knowledge, resources and advocacy that will help create the next generation of women in leadership roles."
The event was attended by over 100 people from diverse sectors including Genpact Leadership Team, Ashoka founders & faculty among other invited guests.
The chief guest for the launch, Kavita N Ramdas, Representative (India, Nepal and Sri Lanka), Ford Foundation addressed the audience about what leadership and woman empowerment means to her. She commenced her talk by saying what power should mean to the women of 2015. "Power is not given but demanded. The reason that a woman should be considered for leadership roles is not because she fought for it, not because she has the talent but because she has the right as human being to deserve a chance. We should invest in women because they have every right to be included," she said.
Ramdas remarked that Ashoka and Genpact have acknowledged that men need to walk along women's sides and thus the two organisations have come up with this much needed initiative of GCWL.
The event comprised an engaging panel discussion on, "What does Women Leadership mean to you" moderated by Sasha Sanyal, Senior Vice President, Corporate Strategy, LSS and Transitions, Genpact Ltd. The panelists included renowned names like Shailaja Chandra, former Chief Secretary, Delhi Government; Jyoti Arora, Joint Secretary, Ministry of Power, Govt. of India; Leela Samson, Artist & former Chairperson, SNA and Central Board of Film Certification ; Nivedita Narain, Program Director, Pradan and Tanvi Dubey, Editor, Herstory at yourstory.com.
Dr. Pramath Raj Sinha, Founder & Trustee, Ashoka University, added, "Ashoka University's mission is to groom conscious leaders for India. The GCWL is our most deliberate and public commitment to that mission. It is also distinctive in that it is likely the first example globally of such an initiative being housed in a co-educational setting, recognising that impacting women's leadership is also about grooming gender-sensitive men as leaders."
The Centre will host an annual conference to showcase its activities as well as achievements by women, regular workshops, seminars and guest speakers by creating a common ground for current and emergent leaders to connect, support, educate and empower one another.
Dr Vanita Shastri, Dean, Undergraduate Programmes, Ashoka University concluded, "We are very excited to partner with Genpact to launch this unique center that will develop programmes in the field of women's leadership. In time we hope to be known for graduating a generation of leaders both men and women who will be sensitive to the aspirations of every girl child."
The new Centre plans to conduct courses, training and mentorship programmes to develop and enhance leadership skills. It aims to create a knowledge bank which will help establish premium standards in leadership development and add to the next generation of women leaders from India.