GESP holds its Annual Study Abroad Fair in person and virtually
The Office of Global Education & Strategic Partnership (GESP) held its annual Study Abroad Fair on November 3rd 2022, hosting over 24 international universities. It was attended by over 503 students online and offline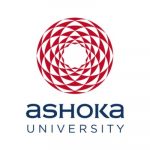 GESP
21 December, 2022 | 4m read
The Annual Study Abroad Fair provided the students with the opportunity to interact with representatives from universities across different countries where they inquired about the opportunities for summer and semester abroad. They also received information on graduate studies – masters and Ph.D. programmes at these institutions.
Participating Universities and Organizations
Higher education institutions including universities from across the world, such as the King's College London, UC Berkeley, Yale University, Trinity College Dublin, University of British Columbia, SciencesPo, and the University of Sheffield (among others) participated and interacted with the students. It included universities and several education organizations from Ireland, Spain, France, the USA, the UK, Canada, Turkey, Singapore, Israel, and the Netherlands.
Amongst the educational organizations were British Council and USIEF. They provided Ashoka students with general guidance about studying in their respective regions.
The Study Abroad Fair was hosted In-person and on the Zoom platform which ensured a way to bring everyone seamlessly to connect and interact with each other. 29 representatives participated in the fair from over 10 countries and based on the feedback received by the office, they had interesting, engaging and fruitful conversations with the diverse Ashokan Students.
Student Participation at the Study Abroad Fair
The fair was open to all students at Ashoka University, undergraduates, masters and Young India Fellows. By reviewing the registrations, it is clear that the majority of the students who attended the fair were undergraduates.
The students who attended the fair also appreciated the geographical diversity of the universities present and the direct interaction with representatives from these universities.
The participants were generally pleased with the platform and the students they met. Here is some of the feedback the GESP office received after the fair.
Matthew Greenberg, from the University of Wisconsin – Madison said, "Thank You for all your hard work for hosting this event. It was great to visit the campus and engage with students directly in-person"
Kristen Savely from Brandeis International Business School said, "The time of day worked well for my schedule. The students are of high quality. I enjoyed the fair and look forward to doing more events with you."