GESP Office enables opportunities for Ph.D. scholars: K2A Mobility Grant
Devashish Saurav, a Ph.D. student at Ashoka University, has won the Knowledge 2 Action in South-Asia (K2A) Swiss Mobility Grant 2022 for a research stay at the University of Geneva.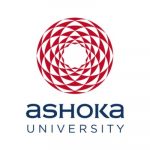 GESP
21 December, 2022 | 4m read
Ashoka University (represented by the GESP office) joined the K2A network in 2022 which made it possible to add opportunities offered by this network to Ashoka students & researchers on a regular basis. The K2A Mobility grant was one such opportunity open to Ph.D. scholars and was communicated to them earlier this year. The scholar needs to be hosted by a Swiss University.
GESP Office facilitated an MoU with the University of Geneva for student & faculty exchanges and collaborative research that was signed in April 2022. This made it possible through introductions via GESP for Devashish Saurav to find a faculty host at the University of Geneva. This K2A grant will enable the first research collaboration work between Ashoka University and Université de Genève on SDGs.
The K2A mobility grants are for early career researchers and senior researchers who seek to contribute to facilitating South-South, South-North, and North-South exchanges.
"The K2A award will provide me with an opportunity to study at an international university giving me an edge in my academic career. I will be able to enhance learning between Switzerland and South Asia with the help of the funding," said Devashish Saurav.
"The K2A grant will enable me to interact directly with Dr Joerg Balsiger (Institute for Environmental Sciences, University of Geneva), who is already mentoring students investigating related topics in the Himalayas. I want to work with him on my Ph.D. research because I have been following his work ever since I became interested in sustainability studies, climate change, and the Himalayas," he added.
Devashish Saurav works at the intersection of nature and society. He is a second-year Ph.D. student in the Sociology and Anthropology (SOA) Department at Ashoka University. He is currently looking to work with yaks and herders in Arunachal Pradesh with a focus on issues relating to sustainability, community livelihood, governance, and yak conservation.
GESP Office is facilitating and bringing new opportunities for Ph.D. students at Ashoka, and more in the pipeline…stay tuned.