Global student mobility is back on track
Post-pandemic, Ashoka's outbound and inbound mobility has been gaining momentum since the summer of 2022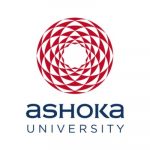 GESP
21 December, 2022 | 4m read
Post-pandemic, Ashoka's outbound and inbound mobility has been gaining momentum since the summer of 2022. The enthusiasm of Ashoka students to apply for nominations has been encouraging. Similarly, the visiting students programme (VSP) received good traction resulting in students joining us for semester exchanges.
Outbound Mobility
In Monsoon 2022, a total of 23 Ashoka students went abroad for a semester. They are at the following partner schools: University of British Columbia (3 students), Yale University (2 students), University of Pennsylvania (1 student), King's College London (2 students), Sciences Po (6 students – UG & YIF), Lehigh University (1 student), Trinity College Dublin (1 student) and University of Sheffield (4 students). In addition to that, three Ashoka students are also at Columbia University.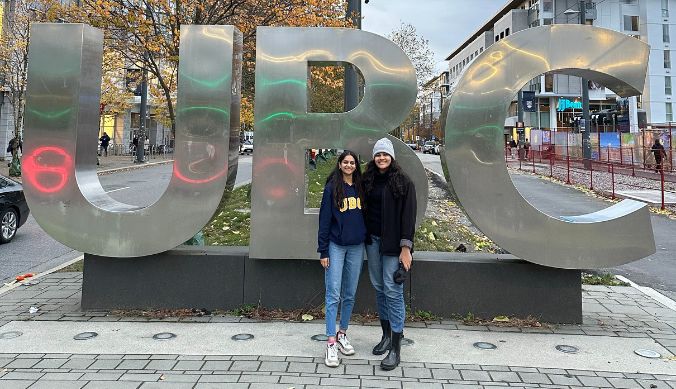 "The Film Production and Creative Writing courses that I am taking at UBC are hands-on and practical in nature and have taught me a lot about the industries I'm hoping to enter. Being at UBC has taught me a whole new level of independence, as students must balance their coursework and social life with doing all their own cooking and household chores — skills which I believe everyone should have!"
Uttara Jadeja, ASP'23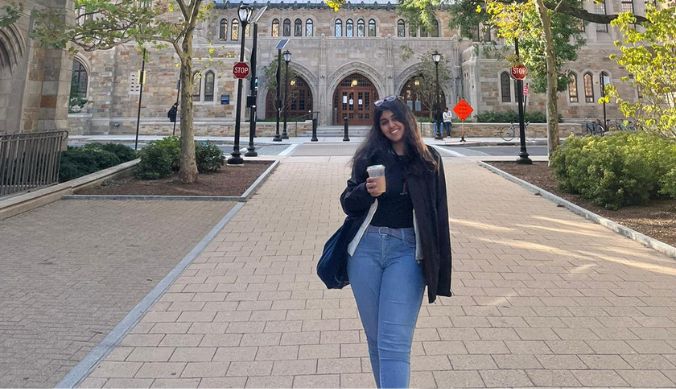 "My experience as an exchange student at Yale has been enriching as it has exposed me to a vast variety of subjects and different ways of thinking as a result of the very diverse student population here, and studying under some of the world-renowned professors has been inspiring."
Vernika Mrig, UG'23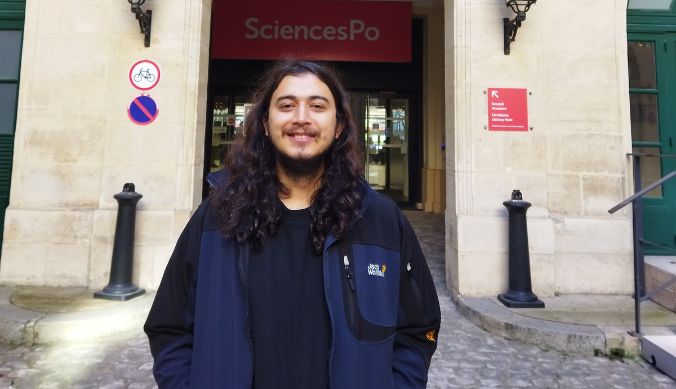 "Sciences Po is right in the middle of the city and every day during my commute I come across interesting things- tiny shops selling croissants and coffee, people in suits cycling their way to work, groups of people running and of course the old magnificent buildings all over the city… My courses at Sciences Po have exposed me to fields of international importance and the peers and Professors from all around the world only make it more stimulating. I am thankful to GESP, Ashoka University and Young India Fellowship for this opportunity. It is an experience I will continue to rejoice."
Peeyush Nepal, Masters in Liberal Studies'23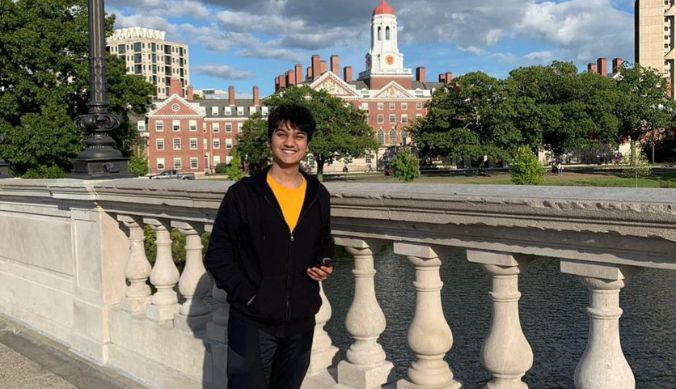 "Spending a semester at Lehigh University, USA studying computer engineering has been exactly what I needed in my academic journey. It has introduced me to different people, forming lasting bonds. But more personally, this experience has been truly transformational – making me more confident, and more responsible and exposing me to different ways of life."
Jay Bhushan, ASP'23
Inbound Mobility
In Monsoon 2022, GESP welcomed six visiting international students from partner and non-partner universities of Ashoka. Out of six students, five of them are spending their academic year (2022-23) at Ashoka. They are from Sciences Po, France; the University of Sheffield, UK and Leuphana University, Germany.
Here is what the VSP students have to say about their Ashoka experience: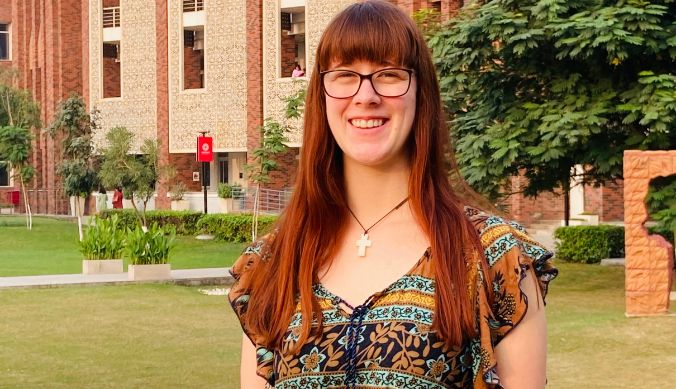 "Ashoka is a place that combines high-quality learning with friendship and social engagement. The day is full of classes, learnings and DS … but there is also time to catch up with friends for lunch or dinner. During the afternoon you can choose from a great deal of sports or participate in clubs. Events like Costume walks, open mic nights and movie screenings make the college experience just what one expects based on all the college movies of our childhood."
Dewina Leuschner, visiting student from Leuphana University.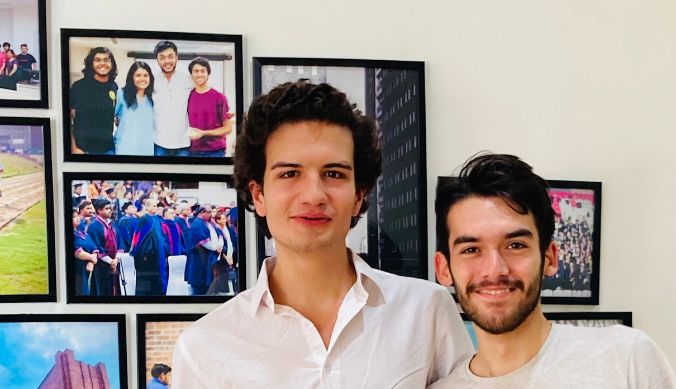 "Prof. Aparna Vaidik has made me see the study of history in a new way I've never really appreciated before. Not to mention her humour and the way she conducts her classes."
Joseph Barlow, visiting student from the University of Sheffield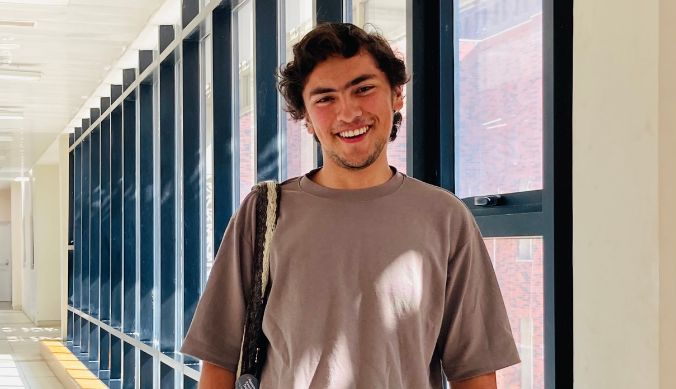 "Ashoka's pedagogy is based on a Socratic method. It promotes participation and an active engagement of students with professors. This makes the learning experience very interactive and enjoyable. So far, my favourite course has been Social Theory and International Relations, as it has been the perfect introduction to some of the greatest theorists of our modern history."
Tomas Noriega, visiting student from Sciences Po