Going Global 2018
Dr. Vanita Shastri, Dean of Global Education, Ashoka University, attended UK's international education conference 'Going Global 2018.'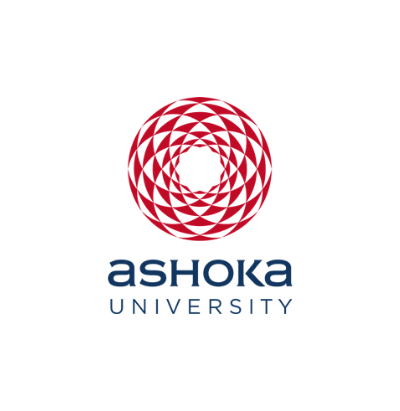 Office of PR & Communications
2 June, 2018 | 7 min read
June 2018: Ashoka University was represented at the Going Global 2018 conference organised by the British Council in Kuala Lumpur on 2-4 May, 2018 by Dr. Vanita Shastri, Dean of Global Education.
Dr. Shastri was on a panel titled Bursting the International Education Bubble. The panel discussed the various movements, in recent years, that have emerged in countries and are beginning to challenge the long-dominant narrative that 'global is good.' This has been matched by a growth in nationalist sentiment, which demands local and national interest, and takes precedence over other concerns. As Universities lie at the very heart of these debates, there is a need for universities to demonstrate how the international links benefit the wider society and the local community.
The panel consisted of the following members: Chair, Vivienne Stern, Universities UK International, UK; Prof. Tim Jones, Provost and Vice-Principal, University of Birmingham, UK; Pamela Dube Deputy Vice-Chancellor – Student Development and Support, The University of the Western Cape, South Africa; Dr. Vanita Shastri, Dean – Global Education and Strategic Programs, Ashoka University, India; and Siow Heng Ong, Dean of International Affairs, Singapore Management University (SMU).
Each panelist spoke about how they navigate internationalization and its varied scope, given the current discourse. Professor Tim Jones from the University of Birmingham spoke about the numerous initiatives the university has taken to connect with the local community and the ways in which the general public can see and partake in activities on campus. They recently built a centre in the heart of the city to showcase their work to become more visible in the local space. Prof. Siow Heng Ong spoke of how the Singapore Management University (SMU) is internationalizing their curriculum and has made the international experience of Study Aboard mandatory for all their students. Professor Pamela Dube spoke about the interest of the students in the context of nation building and mainstreaming different groups in South Africa.
Dr. Vanita Shastri, in response to the rise of national sentiment, stated that internationalization is different depending on the geographical location of one's work. There is a high demand for international education from India. The recent approach to immigration in the US has had a positive fallout on undergraduate admissions for higher education institutions in India.
The forum gave Ashoka University an opportunity to present the different possibilities the university has created for Ashoka University students to engage with its international partners vis-a-vis, study aboard in summer and/or semester, research opportunities and openings for visiting faculty to engage and involve in academic programmes at Ashoka University.
The session was very successful with standing room only, and many attendees got to hear of Ashoka University for the first time. For countries from the ASEAN region, the liberal arts model was particularly interesting, and they could relate to the over emphasis on the siloed approach of higher education in these countries. The manner in which Ashoka University is changing the model through its achievements, in a short period of time, was very well received.
The next day, a special session was organised with Indian Policy makers and leaders of higher education in India called Policy and Partnerships: An Interactive Session. This breakfast session provided an opportunity for Going Global delegates to interact and learn about opportunities for international collaborations.
The session was chaired by Manjula Rao, Director Higher Education and Society, British Council India, and consisted of Dr. Pankaj Mittal, Additional Secretary, University Grants Commission, Government of India; Dr. Madhu Joshi, Special Secretary, Higher Education, Government of Uttar Pradesh; Dr. Haritha V Kumar, Chief Executive Officer, Additional Skill Acquisition Programme, Government of Kerala; Professor Vijaya Raju Suvarnakanti, Chairman Andhra Pradesh State Council of Higher Education, Government of Andhra Pradesh; Professor Kavita Sharma, Vice Chancellor, South Asian University; and Dr. Vanita Shastri, Dean of Global Education and Strategic Programmes and Founding Dean of Undergraduate Programmes, Ashoka University.
The session was useful for delegates to understand the mechanisms that the Government of India and certain state governments provide for partnering and offering opportunities for foreign universities to work with these schemes. It also gave Ashoka University another opportunity to present the Ashoka model and the innovations the university is pursuing in the realm of higher education. The panel was well-attended with meaningful exchanges and many requests to follow-up on partnerships.