#GraduateStories – Embracing Discomfort by Dimpy Nandwani
Dimpy Nandwani, part of the graduating batch of Ashoka Scholars Programme 2021, did an Advanced Major in Psychology, a Minor in Entrepreneurship and a concentration in Performing Arts.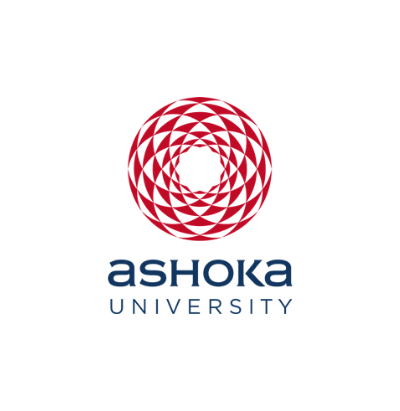 Office of PR & Communications
7 August, 2021 | 2m read
Ashoka was never supposed to be my place. In fact, it wasn't even the first choice. Before coming here, I was having a gala time in a different college!
I was amongst the first people from Jodhpur to join Ashoka. Even after receiving an offer letter from Ashoka, my relatives and teachers were not too excited. It was a new university and no one had heard about it. Having scored really well in my board exams, everyone was insistent that I join a more well known institution. Eventually, I succumbed to the pressure and joined the college everyone wanted me to join, but was surprised by how much I loved it there! I met some delightful people and had a great group of friends.
After around a month of studying at the other university, my parents suggested that I shift to Ashoka. They were impressed with Ashoka's faculty and thought it would be a better fit for me. I didn't want to leave though – I had fallen into this safe little bubble that I had no desire to snap out of. It all happened very suddenly – before I knew it, I was leaving my safe space and entering a completely new environment with no time to process this big change in my life.
Even after joining Ashoka, I was miserable. While the fresh batch excitedly chatted and explored the campus, I sat alone in a corner and cried. Everything was new and way out of my comfort zone. Students here seemed to have it all figured out, while I struggled to relate with these strangers who were so different from my family and friends back at home. My everyday routine consisted of crying either to my mother or to my Resident Assistant about how much I missed home. Academics was not easy either. Having been used to rote learning methods in school, thinking critically was not something I was used to doing. But mostly, I wasn't ready to give up the comfort and love I had found at my previous university.
But they say that it is only after you have stepped outside your comfort zone that you begin to grow. And boy did my life change during my time in Ashoka! Things began to take a turn for the better after regular interactions with Professor Devapriya Roy. I had taken the Critical Thinking Seminar with her in the first year. She took me under her wing, helped me develop my writing skills, build my confidence, and most importantly, find my place within these 25 acres of intimidating land. Slowly, I started participating in class, joining clubs, making friends, taking up jobs, and doing things that I never thought I was capable of doing. Amidst all the chaos, I found Abhinaya, the dance club: my biggest constant. Dance helped me find the best of friends. From rushing to practices every day to hustling for costumes at 3 am, Abhinaya helped me evolve in my own way.
While on my first day at Ashoka I didn't want to be there, on my last day, I couldn't bring myself to leave this place I now called home. Embracing discomfort has led me to discover myself and identify what I am truly capable of. My parents were beyond proud on the day of my graduation. My mother had previously carried the guilt of making me join an institution I did not enjoy at first. And now, tears of joy welled up in her eyes when I told her that joining Ashoka was the best decision of my life!