Growth rooted in values: The evolving meaning of 'Impact' in the social impact space
YIF alumnus, Ananya Tiwari's venture SwaTaleem works to improve the educational and life outcomes of historically marginalised adolescent girls. She shares the principles which have made the organisation what it is today
I passed out of the Young India Fellowship at Ashoka in 2016 and co-founded SwaTaleem Foundation in 2018. We currently work across all Kasturba Gandhi Balika Vidyalayas in the state of Haryana. Three years after our inception, we became one of three organisations in India to be awarded the Global Google Impact Challenge for Women and Girls, the next year we were invited to the United Nations General Assembly; this year – our fifth year – we were approached by five states to begin working with them.
We have stopped to take a pause at each of the junctures that we have been presented with, for we wanted to have value-aligned growth. At the same time, we wanted to use our journey as an opportunity to evolve our thoughts about social change and what that entails.
The reason we started working with underrepresented girls was that we wanted to not follow a top-down approach of working with a community with a preconceived idea of their problems and the best-suited solution that we have thought for them. We wanted to create spaces where we enter with a learning mindset towards their contexts and needs, and our processes provide them with ample opportunities to share their feedback with us. In the beginning, when the teachers shared that it is difficult to work 1:1 with the girls because of teacher shortages in the schools, we made it a point to listen to them and invested in hiring and training local village women as teaching assistants and field coordinators. Our model evolved as a result.
Our allegiance lies with the girls. In our visioning and strategic decisions, the last draw always must be made in favour of our core audience which is the girls. We have said no to governments and funders if we felt that we would run the risk of not being fair to the girls in any manner or that we were not ready for it at the time.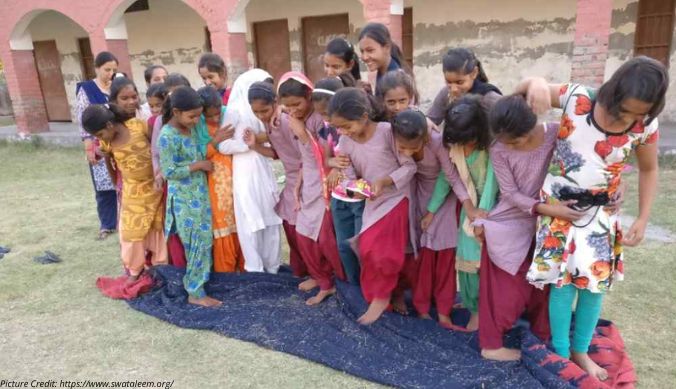 I feel social change is working in the long run. Investing in the foundations of an idea, and an organisation takes time and one must prepare for the longer race. Once this is set, scaling will happen.
Because we work in education, one of the key aspects people look out for is our evidence. By this, I do not mean only monitoring and evaluation but also the overall idea in terms of influencing learning, people's motivations, attitudes, and behaviours which might not necessarily be captured in collected data.
As a result, our investment in building research has been primary from Day One. An upcoming lab at the University of Texas A&M will further our global push for better more contextually relevant gender-based work.
The social impact sector is quite broad and to a large extent, unstructured and unstandardised. It becomes even more important to have ethics and practice them. Do the right thing, even when no one is watching.
I started off as someone who has a passion for the issue. I had no skill or will when it came to fundraising. I gradually understood that it is one of the core competencies for a social impact startup founder. Fundraising is education every day and I still learn but we also have a list of non-negotiables on which there is no compromise. Additionally, often funders come with a limited understanding of what works, what the context is and the experience of people closest to the ground. In those meetings, it is important to make sure you step back and educate them.
What is the point of all this?
There are 2 million nonprofits in India, one for every 600 people. To put that into perspective, there are about 1.5 million nonprofits in the US and 10 million in the world. India's share, not accounting for the size, geography, people served etc., is about 20%. And it is growing.
India has a great opportunity to be a leader in bottom-up, grassroots-level social change that can scale efficiently. Parallelly, we have a strong chance to address the huge power differential in terms of financial and decision-making autonomy in the development space that is governed by the global north-global south politics through centuries.
But if we want to do that, we must be disciplined, ethical, patient, and hardworking placing our loyalties at the heart of social issues and communities we care deeply for. Learning from some of the recent mistakes of the Indian EdTech sector, it is imperative that the players in the non-profit space exercise transparency and fairness whether is it reporting impact numbers or deploying financial resources – because the repercussions of each one of our actions impact everyone in the sector.
---
(Ananya Tiwari, YIF'16, is the co-founder of SwaTaleem Foundation. She is also an assistant professor at the School of Education & Human Development at Texas A&M University where she heads the Able Lab)