Highlights of Ashoka's Graduate Admissions Preparatory Programme (GAPP) 2023
The Office of Global Education and Strategic partnerships (GESP) launched the Graduate Admissions Preparatory Programme (GAPP), a training programme that supports students and alums in applying to graduate programmes, in July 2023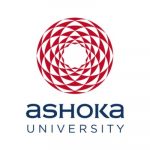 GESP
12 October, 2023 | 4m read
Graduate Admissions Preparatory Programme (GAPP) started by shedding light on prestigious scholarships, including Knight Hennessy, and McCall Mac Bain, followed by Chevening and Commonwealth scholarship sessions by the British Council helping Ashokans secure funding and financial support for the academic journey. GESP hosted exclusive expert panels with Ashoka alumni as part of GAPP. The session provided invaluable insights and guidance on crafting a path towards graduate applications. The panelist gave valuable advice on how to shortlist universities, secure funding, and writing the SOP.

This year GAPP partnered with the University of Pennsylvania (an Ashoka global partner) to hold a series of three dedicated workshops on applying to US graduate schools, crafting a compelling Statement of Purpose (SOP) and Letters of Recommendation (LoRs). GAPP covered a plethora of opportunities with information on various programs in the US, UK, and France through in-depth sessions by EducationUSA, British Council and Campus France respectively. The expert panel by Vineet Gupta, Ashoka founder comprehensively discussed subject-specific and region-specific programs globally.

Expert sessions by Summit Careers and Jamboree Education opened doors to Ivy League admissions, GRE preparation, and profile building. They discovered the secrets to choosing the right program, crafting an unbeatable application strategy, and unlocking scholarship opportunities! Clark University and Lehigh University joined GAPP sessions to present graduate programmes and special benefits Ashokans can avail of as part of the articulation agreement that Ashoka University has with them. These agreements simplified the admission process and offered financial advantages to Ashoka students aiming for graduate programmes at Clark and Lehigh University.

GESP office staff have opened extensive one-on-one office hours to help students navigate the graduate application process.
GAPP sessions will conclude with the grand Study Abroad Fair on 2nd November 2023! Come and meet the representatives from the London School of Economics, King's College London, UC Berkeley, NUS Singapore, Lehigh University, University of British Columbia, UPenn, University of Melbourne, and Clark University among others (the list is still growing) to know post-graduate opportunities, enquire about summer schools and research opportunities.