How Can a Simple Thank You Ever Be Enough?
CWC Director, Kanika Singh was invited to teach writing courses for students of architecture and design at CEPT University Ahmedabad and National Institute of Design Ahmedabad. Here is a note of thanks from one of the participants of these courses
September in Ahmedabad was in her characteristically hostile mood when Kanika first walked into my class. Short hair, sandals and a white shirt, my friends and I noticed her use of the word partner- the first professor to do so- in the seventh year of my higher education life. Her invocation of a safe space notwithstanding, over a series of lectures and workshops, she won all of us over with her wit, charm and unapologetically Delhi way of speaking, especially when we design students would frustratingly test her patience. I, and a bunch of my friends, were the over-enthused cutlets who would latch onto each word that she said, savouring the challenging exercises thrown at us with a carefully calculated and meticulous plan. Little did I know then that I would have the honour of knowing her for the next six years 1.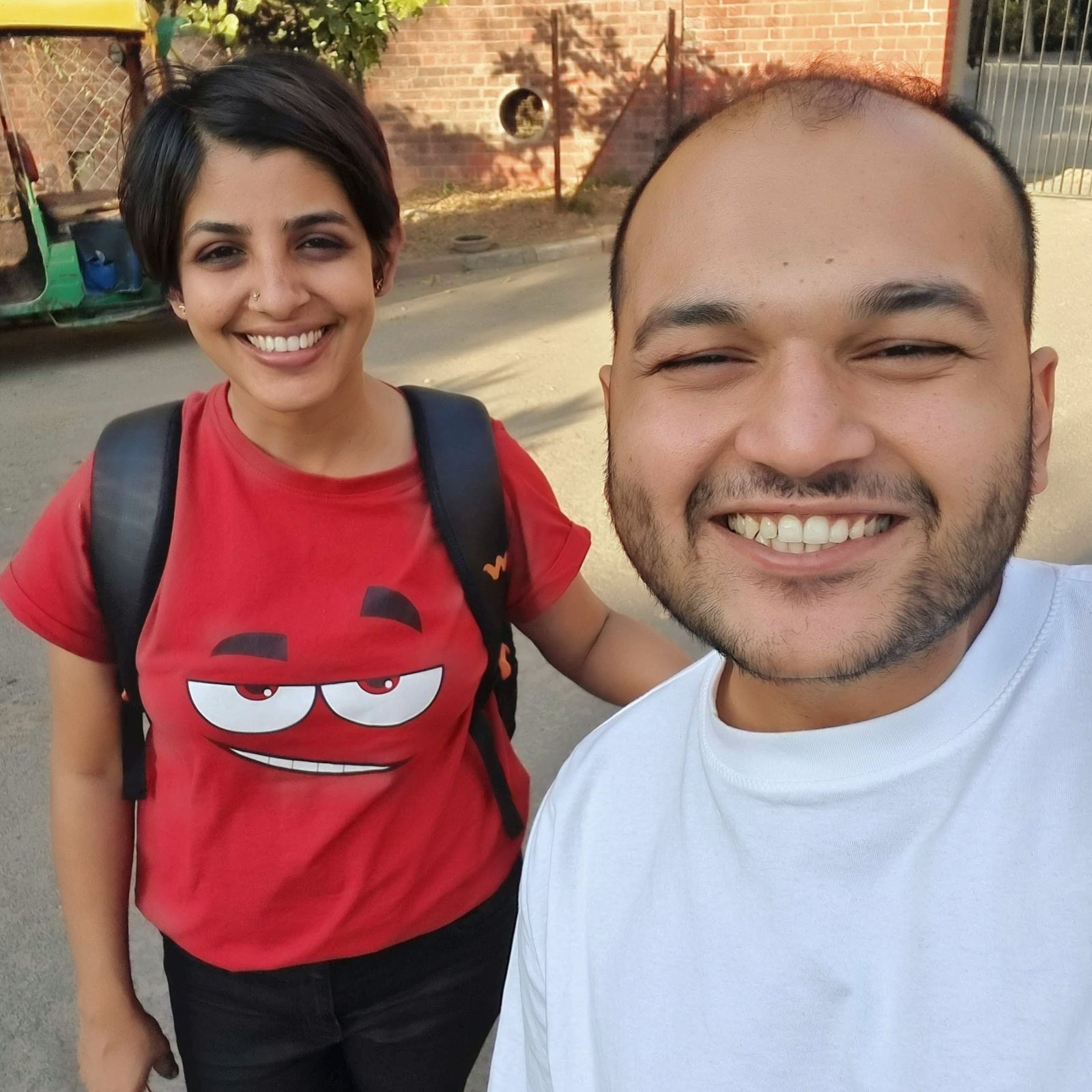 During this time, I have known2 Kanika as a teacher, a mentor, a friend and a peer- she's taught me how to differentiate between a paraphrase and a summary, listened to me patiently as I struggled through writing my thesis proposal, given me the most fantastic contact to buy leather shoes from; and single-handedly whooped my students into understanding the importance of writing.
With great forbearance, I have seen her beguile her students into pushing themselves evermore, constantly celebrating the small victories and elevating the goals for them to reach. I have seen her spend hours after class- agonisingly reviewing each word we have carelessly flung around, somehow deciphering our intentions and guiding us to communicate better. My master's thesis would be a shadow of what it is, and I doubt I would have ever gotten the Best Thesis on Gender award, if not for her teaching me the nuances of a good literature review. I have seen her being fascinated by the new lingo, TikTok trends, and the rizz and drips, yet stubbornly refusing to subscribe to any social media platform3. I have also, perhaps most importantly, seen her being extremely vulnerable in sharing her experiences of being an early career academic and how it gets both better and worse. Listening to her share the woes of publishing, grudges and egos, has equipped me with the strength to continue my academic career.
I do not know if it was her, but I always attribute to her the axiom that guided me through grad school- write as if you are drunk, edit when you are sober. Over the years, it has navigated me through many tricky situations, and I confess I have plagiarised it with my students ever since in all kinds of problems- when they face creative blocks, when they are burdened with overthinking, or even when they are facing relationship issues4. Her pedagogy constantly informs mine, and it is only now, retrospectively, that I can appreciate her true mastery of the subject. Be it a weekend workshop or a weeklong module, she distils the learning objectives and infuses them with laser-sharp focus and dedication in the learner's soul. Most recently, she worked with 12 young rascals5 who refused to return from Kochi Biennale. Without missing a beat, through Zoom calls and SMSs, she refused to let them squander their time- again, not through coercion or her imposition of power- but by suffusing the love she has for teaching into them6.
Perhaps her most significant strength is her awareness of self—to be reflexive of her position of power and a sheer determination to not let it come to the classroom, making every interaction with her enjoyable, open and constructive. However, of all the things she has taught me and continues to teach me, it might be considered the most underrated thing conventionally- no matter what, when a student comes in front of me, I should always face them with a smile on my face and a twinkle in my eye.
And so, I say thank you; thank you for the courage to be unapologetically myself, for the perseverance to face every day, for your trust, for the compassion I have, and for choosing to come to Ahmedabad in that sweltering September heat. But, how can a simple thank you ever be enough?
Yours,
Shemal Pandya7
Endnotes: