How India Gives: Indian households prioritise Elderly Care, Public Health, and Empowerment of Children as top causes for donation
Religious organisations and persons engaged in beggary continue to receive the highest household donations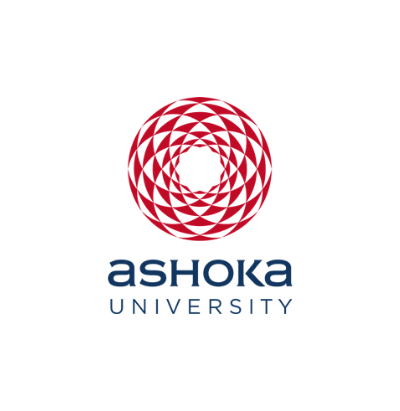 Office of PR & Communications
26 September, 2023 | 4m read
The Centre for Social Impact and Philanthropy (CSIP) at Ashoka University yesterday launched two reports: the second edition of its longitudinal panel study, titled 'How India Gives, 2021-22', and 'Motivations and Barriers to Household Giving in India' which is the first chapter of the proposed series 'Perspectives on Giving in India'. Both studies were conducted in collaboration with the World Panel Division of Kantar and Kantar Public, supported by the Citi Foundation.
These reports show that Indian households donated an estimated INR 27,000 crores in 2021-22, a significant jump as compared to INR 23,700 crores donated in 2020-21. The increase in the market size in 2021-22 is driven by increase in the number of donor households and the increased value of such donations.
Similar to the trends recorded in How India Gives, 2020-2021 report, religious organisations and persons engaged in Beggary continue to receive the highest household donations. While the trends remain similar, incidence level and the amount of donation rose significantly for religious organisations. The market-share for religious organisations rose from 70% to 75%. Households (30% – 60%) cited 'occurrence of religious festivals /events', 'upon visiting religious places' as occasions they mostly donate to. Organisations that approach households for donations also encourage donations– particularly in rural areas (43%).
When it comes to making decisions in giving, women were primary decision-makers for giving to persons engaged in Beggary, non-religious organisations such as UNICEF, relief funds like PMCares, and household staff, while men were key decision-makers in giving to religious organisations, family and friends, and supporting a cause or petition. Interestingly, older members aged 46–60 within households emerged as the primary decision-makers for all recipient categories, except for supporting a cause or petition.
Majority of the donations to 'non-religious organisations' during the study period came from higher socio-economic groups -SEC A (50%) and large towns (51%). Furthermore, elderly care (53%), public health (36%), and the empowerment of children (33%) ranked as the top three causes supported by households who gave their support to a cause.
The study also found that households have a strong desire to donate to religious causes, disaster relief initiatives, and elderly care in the future. Nationally, 98% donations were made in cash and 11% in-kind. Acceptance of cash, clarity in purpose of soliciting donations and personal visits is likely to enhance household donations.
Speaking about the significance of the study, Swati Shresth, Research Director, Centre for Social Impact and Philanthropy, Ashoka University said, "This study serves as an invaluable guide for Policymakers, Philanthropies, NGOs, Researchers and other stakeholders in the social impact space, empowering them to efficiently target their interventions, funding activity and appeals to precisely the right audiences, fostering even greater impact. Notably, compared to the previous iteration, this year's study shows that Indian households have shown improvement in overall generosity. This also highlights the potential for further improving household giving in India through enhanced outreach and communication strategies".
Professor Somak Raychaudhury, Vice-Chancellor, Ashoka University said, "Fundamentally, Ashoka University believes in fostering an environment for cutting-edge research projects and cross-institutional collaborations that have a positive impact on our society, in areas ranging from developing novel therapies for diseases to nurturing the social impact ecosystem. CSIP's work, and this study, works to address an important lacuna in the giving ecosystem, that is, reliable macro data that can effectively guide the decision making processes of leaders in this space".
For this study, interviews were conducted with a panel consisting of approximately 81,000 households across 18 states. These interviews offered insights into giving patterns across different geographical regions and socio-economic groups.
Please find here link to the report – https://csip.ashoka.edu.in/how-india-gives/