How the YIF spurred in me an interest in higher education
I think I developed a real appreciation for the programme only once I sat down to dissect it and break it apart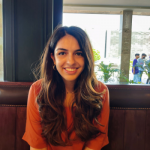 Arushi Bahl
29 August, 2023 | 4m read
I will attempt to reflect on my time at the YIF. However, since it has been less than a month since I graduated from the fellowship, I am still processing it. So please bear with me. I entered the fellowship, as one of those from the pandemic batches having lost half of my knowledge and most of my motivation for anything. The fellowship was the first challenge I had had in years and boy was I glad!
Managing Prof. Dwight Jaggard's interactive classes with Prof. Rudrangshu Mukherjee's engaging lectures and the stressful group discussions for our course on Statistics are things I can never forget. Along with all this, we were also trying to figure out our ELM team situation. In the first phase of the ELM, our client was a government-affiliated body and the work was to mentor budding entrepreneurs. While the client was extremely inspiring, the work was a little limited in scope. Due to political issues with the Delhi government, our client had to pull out of the ELM. We were confused as to what to do next.
Fortunately, in the second phase of ELM, we were lucky to have the YIF Programme Team as our client and the project scope was to ensure that the components of the Young India Fellowship interacted better with each other to give a more holistic experience to the Fellows; and to think of a completely new programme that would be able to meet the ever-changing needs of the future. The process took a lot of brainstorming and ideating, taking feedback and presenting our final suggestions to the Fellows. It was a collaborative process where we took feedback from all the stakeholders. Presenting our suggestions to Dean Aniha Brar and the entire programme team was a nerve-racking yet memorable experience. The fact that many of our suggestions were appreciated and some would be implemented is truly a testament to the flexibility and dynamic nature of the programme—it is always evolving with feedback from the Fellows and faculty.
When I had entered the YIF, I was very sure of what I wanted to do in the future. I am no longer as confident, which is not a bad thing at all! In my work for ELM in the second phase, I discovered that curriculum designing and program experience management was something that I thoroughly enjoyed. It gave me great joy to sit with the team and dissect the programme; to look at it as an entirely discursive concept, and to change things around. Since then I could never view the Fellowship in the same way, it gave me a new lens. In classes I often found myself looking around to see how engaged the Fellows were. I was constantly trying to gauge which professor and which topic sparked an interest in the Fellows, how could each course be better and how the entire experience could be knit together in a more integrated manner for the Fellows.
At parties, when my friends would be ranting about what they hate about a course or about the programme, I would be taking notes on my phone, as these were issues to be thought about and solutions to be brainstormed the next day. In office hour discussions I found myself talking to professors about the kind of programme design at other universities (where they taught at).
While one would think that this exercise made me more critical of the current programme and the team that runs it, surprisingly I found myself becoming deeply compassionate toward them. I think I developed a real appreciation for the programme only once I sat down to dissect it and break it apart.
Two days after I came back from Ashoka, I dreamt that I was suggesting more changes to the programme and writing emails to Naina (our client). That is how invested I had become in this project and the entire fellowship experience. It has given me much food for thought and if I think through this well enough, I will be joining the higher education space at some point in my professional life. I now think that there can be nothing more meaningful than impacting people's experiences by figuring out the best ways to feed their intellectual curiosities.
---
(Arushi Bahl is a YIF'23. She majored in economics from Hansraj College, Delhi University and prior to joining the fellowship, worked in consulting for a year. She is currently working as a Teaching Assistant at the YIF)