Inaugural Rakesh Jhunjhunwala Memorial Lecture held in Mumbai
The keynote address was delivered by Mr Uday Kotak, Managing Director and CEO of Kotak Mahindra Bank.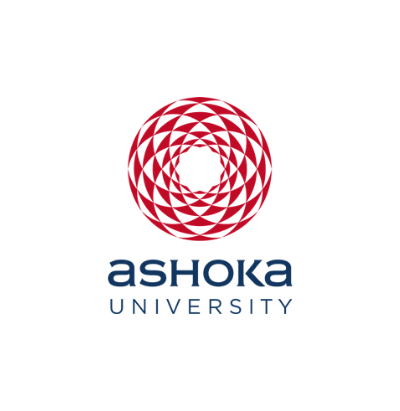 Office of PR & Communications
7 August, 2023 | 4m read
Ashoka University hosted the inaugural Rakesh Jhunjhunwala Memorial Lecture in Mumbai on Wednesday, August 2. The keynote address was delivered by Mr Uday Kotak, Managing Director and CEO of Kotak Mahindra Bank. The event was attended by over 280 people from the business and finance world.
In his address, Mr Kotak listed out 10 commandments for the country as India approaches its 100th year of independence. The points included focus on sustainability, building world-class educational institutions, strengthening the judiciary, building a robust CSR environment, encouraging efforts to make the Indian Rupee a global reserve currency, building a strong military power, achieving a current account surplus, democratisation of technology, enhancing soft power and making India an attractive destination for global citizens.
"Rakesh was great company and a man of very bold thinking. Very often, for a long time in his career, he was underestimated in terms of his insights into analysis and stocks. People in the early stages thought this is one more player in the market without realising the deep analysis and insights which were truly unique," said Mr Kotak.
The naming of the Rakesh Jhunjhunwala School of Economics and Finance took place earlier this year to honour one of Ashoka's key architects.
During the naming of the School, Rekha Jhunjhunwala, wife of Late Rakesh Jhunjhunwala said, "My husband's dream was to build a world-class university in India for which he supported Ashoka University from its inception. It is a proud moment for me to see this dream being fulfilled and realised through the naming of the top Economics School in India as the Rakesh Jhunjhunwala School of Economics and Finance. There is no better way to celebrate his legacy."
"We are very grateful to Rakesh bhai and his family for his contribution and support, and of course, for his evangelism. We wanted to pay a tribute to him not just through the naming of the school but also through an intimate portrayal of the man himself – the investor, the philanthropist and who, above all, held an unwavering belief in India and cared passionately for the country," said Pramath Raj Sinha, Chairperson, Board of Trustees, Ashoka University. 
The Economics faculty at Ashoka has conducted research on a wide range of subjects in Economics, including Game Theory, Development Economics, Behavioural Economics, Econometrics, Applied Microeconomics, amongst others. The Economics department has been ranked first in research excellence in India, by Research Papers in Economics (RePEc) – the world's largest collection of scholarly information for Economics and related disciplines.  
"The idea of a Liberal Arts education is not just concentrated on giving students the basic skills to cope with life in whatever fields they go to, but also encourage a very broad-based education in all the branches of Social Science, Humanities and the Quantitative Sciences. Almost a third of the students at Ashoka choose subjects that are related to Economics and Finance. And this is why the Rakesh Jhunjhunwala School of Economics and Finance is so important to Ashoka University," said Somak Raychaudhury, Vice-Chancellor, Ashoka University.