Inclusive Incubation – Towards a New Dawn
Priyank Narayan, Director, InfoEdge Centre for Entrepreneurship pens a striking piece on inclusivity and the Centre's collaboration with UNDP to design and deliver a first-of-its-kind incubation programme supporting innovative solutions for LGBTI Livelihoods and Gender Equality.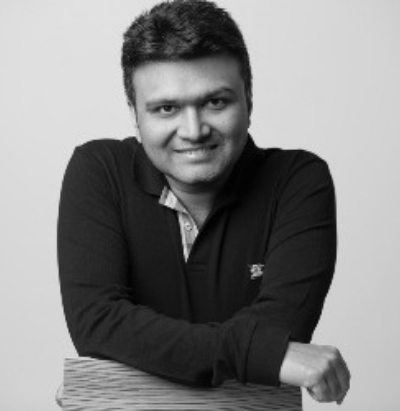 Priyank Narayan
2 September, 2021 | 5m read
We live in a time where changing the organisational logo into rainbow colors during Pride Month (rainbow washing in popular parlance) and having a D&I (Diversity & Inclusion) practice have become mandatory brand building theatrics. This is however an acceptance of the existence of diversity but how these organisations would fare if a D&I audit was conducted, is questionable. Are the single-digit percentage reservation in hiring, organisational policy stating 'equal treatment for all regardless of gender identity and sexual orientation', inclusive health policies, and gender-neutral washrooms enough?
Life is not always fair to those who do not identify between the binary genders. The way society treats them many times than not, does take a toll not only on their mental health but sometimes also on their physical well-being. The primary results of the societal 'push to the edge' are loss of professional opportunities, discrimination at the workplace, harassment, etc. Many of the non-binary people, especially trans people (more than two million approx.) are forced to live in dire poverty due to lack of skill-building and apt opportunities. The current pandemic has only worsened things for them like forcing many to go back to abusive homes, loss of complete livelihood, etc.
A finding from a public opinion could reflect the root cause for this issue. 41 percent of Indians would not want a homosexual neighbour, and 64 percent believe that homosexuality is never justified.
"Give a man person a fish and you feed him them for a day. Teach a man person to fish and you feed him them for a lifetime."
Some would say even the quote reeks of the dominance of one over the other(s), so we made it gender-neutral.
As India has successfully adopted the 'starting up' mindset by escaping from the 'job seeking' mentality, it has given rise to not just a robust startup ecosystem that is now moving into a 'job creation' zone by giving rise to multiple unicorns, big-ticket investments, and acquisitions.
Taking cues from the Indian Startup Story, ways can be found to achieve greater gender equality through enablement in the form of enhanced livelihoods. Earlier this year, the InfoEdge Centre for Entrepreneurship at Ashoka University was selected by the UNDP to design and deliver a unique and first-in-India incubation programme which would support innovative solutions for LGBTI Livelihoods and Gender Equality. The programme is not just a first step towards 'teaching to fish' but also an attempt to call upon the 'new dawn'. The innovative solutions from across India being incubated belong to a wide spectrum.
For example, NachBaja.com, a startup from Bihar is founded by Reshma Prasad who identifies as a Trans person. The vision of the startup is to build a platform where performers from the community of Trans people can list their performing art as a service. This would prevent the exploitation of these artists where-in they are many a time not paid after their performances or have to face harassment. This initiative has also been granted financial grants by the UNAIDS.
A startup from the North-Eastern part of India, Ya All, founded by Sadam has been a pioneer in organising the Queer Games – North-East's first sports league for trans-people besides working on the health and well-being of youth and LGBTI community of the North-East. Sadam's relentless relief efforts during the Covid-19 pandemic have been recognised by the Dettol by featuring their photo on the covers of products. Sadam also features on the fifth episode of Apple TV's The Me You Can't See which is hosted by Oprah and Prince Harry.
The above two impact stories of the entrepreneurs who do identify themselves within non-binary gender identities are just test-case proof that the part of the workforce which is usually pushed to the edge, can come up as entrepreneurial leaders with a dollop of empathy in the mix of leadership traits because they realise from personal experiences how it feels to be harassed, bullied, to be cornered, and pushed to the edge. Eliminating them from the nation's growth story is a natural loss to us and akin to anti-nationalism.
However, a true sense of inclusive incubation can only come about if the binary gendered also contribute towards gender equality. In our incubation programme, we have such entrepreneurs too who feel equally passionate about the cause and are up in arms.
For example, LonePack, co-founded by Siddharth Sudhakaran out of a personal experience aims to make resources on mental health education and treatment accessible for all. They realise that there is a higher prevalence of mental health issues with non-binary identity people, more so because of the pandemic. They claim that a study has found that people who identify as LGBTQ suffer higher rates of depression (11 to 90 percent individuals), anxiety (14 to 24 percent individuals), and substance abuse (45 to 65 percent individuals). Just launched in May '21, their app has already exchanged more than 83k messages and counting.
Likewise, another incubatee, Priyal Agrawal started StandWe Speak with a vision to create a safe space for young people to learn about sex education. She realised the need for sex education when she interacted with sex offenders lodged in Tihar Jail who had no idea of consent and intimacy, and also had no empathetic source to learn about relevant content. StandWe Speak has already engaged with more than 2,000 students across 100 schools and colleges in India where many of them learned about concepts like consent, healthy relationships, sexuality, health and wellbeing for the first time. To reach out to the wider section of the society, they also conduct relevant podcasts and now are looking to transform themselves into a SexEd-Tech organisation. They have already begun the transformation by putting together specially curated, free-of-cost videos which educates about the various facets of sex education with a separate module on "Understanding Gender".
Like in any social business pitch, an impact investor has a keen eye on the Impact slide, likewise, there would always be a scanner on our incubatees and the impact they are making, probably without any discount – that is the level of inclusivity we as an incubator would aim for. As Martin Luther King has said, "You don't have to see the whole staircase, just take the first step," we along with our incubatee change-makers and partners have already taken a step towards a 'new dawn', others should too so that it shines upon us quicker than expected, and with LOVE and PRIDE for all.
---
The author is the Head of the Department, Entrepreneurship and Director, Centre for Entrepreneurship at Ashoka University. The views and opinions expressed in this article are those of the author and do not necessarily reflect that of Ashoka University.