India's first Smart City Contest concludes
Three Young India Fellows from Ashoka University were among the top eight finalists selected out of the 220 applications received from across the country.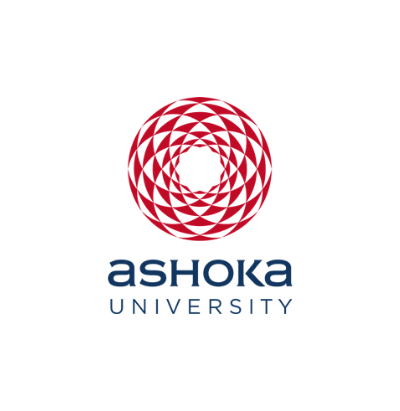 Office of PR & Communications
20 March, 2015 | 5 Mins read
Dalmia Bharat Smart City Contest, organized by Ashoka University's Centre of Entrepreneurship in collaboration with Dalmia Bharat Group and NASA Research Park based Singularity University on March 18th, 2015 has announced Shubhojit Mallick as the winner.
Shubhojit Mallick won the contest for his innovative project in Bangalore that captures pollutants from automobiles using Nanocylinders to reduce pollution. The contest was conducted for over two months and received several entries from across India and Asia. Three Young India Fellows comprising Rolly Seth (2011-2012) Jayesh Ganesh (2012-2013), and Abhirajika (2014-2015) were selected amongst the top 8 finalists, out of the 220 applications received from across the country.
A first-of-its-kind, the contest enabled Indian students to participate in the annual Global Impact Competition (GIC) of Singularity University that is conducted across various countries. The winner received a fellowship worth $ 30,000 and will also attend the Graduate Studies Program (GSP) at Singularity University, US.
Puneet Dalmia, Managing Director, Dalmia Bharat Group, commented, "We are glad that the first of our initiatives under the MoU between Ashoka University and Singularity University has come to a successful completion. We are proud to have opened new avenues for youth in India and will continue to do so in the future. The GIC has received tremendous response from students all over India and we are happy to have played a small role in helping support the government's vision of building smart cities across India."
Singularity University has been conducting the GIC for two years across markets with a different focus and theme for every geography. In India, the contest was launched on January 2, 2015, opening a platform for Indian students to develop innovative ideas that are focussed on helping further India's dream of building 100 smart cities in the next three to five years. The winner will also represent India amongst other students from all over the world at Singularity University.
Vineet Gupta, Founder and Pro-Vice Chancellor, Ashoka University said, "It gives us immense pleasure to open up such avenues for students in India. The contest was organized to highlight the need for innovation and technology in helping realised India's dream of smart cities. Being a young university, we look forward to divulging students to look for such opportunities and constantly experimenting beyond education. The overwhelming response which we have received from students, motivates us to continue doing something new at such a large scale. "
The six member eminent jury comprised of Puneet Dalmia, Managing Director, Dalmia Bharat; Emeline Paat Dahlstrom, Chief Impact Officer, Singularity University; Shereen Bhan, Managing Editor, CNBC TV18; Vineet Gupta, Founder, Ashoka University and Jamboree India; Dr. Harish Choudhary, Associate Professor, IIT Delhi and Piyush Tiwari, Rolex Awardee, Echoing Green Fellow, Founder, Safe Life Foundation.
Emeline Paat Dahlstrom, Chief Impact Officer, Singularity University concluded, "Our association with Ashoka University has helped us in providing a platform to Indian students through the Global Impact Competition. These competitions act as a medium to identify outstanding entrepreneurs, leaders, scientists and engineers with the most innovative ideas that can positively impact problems facing mankind."