Inspire Economics | Praveen Venkatachalam
"Inspire Economics": a YouTube channel started by Praveen Venkatachalam, a YIF-21 Fellow, which focuses on explaining seemingly complex economics concepts in Tamil.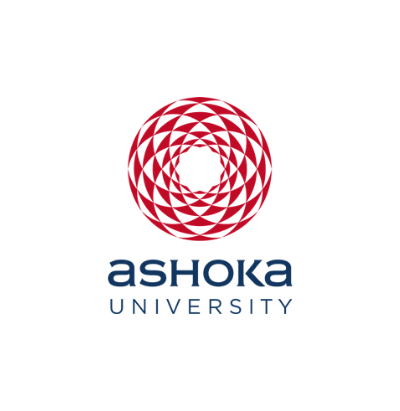 Office of PR & Communications
15 February, 2021 | 10 min read
2018 Summer, London: After months of preparation and waiting, Praveen was finally in London to pursue his summer school course at the London School of Economics. Friends and professors asked him to go for an intensive course, but he had other ideas. He opted for Microeconomics, which he had studied time and again, once at his school and twice at his college. His idea was to go explore London while pretending to study.
But things took a U-turn on the very first day of the course. Apart from a 3 hour lecture he also had a two-hour long discussion session where they were supposed to solve worksheets. The very first worksheet that he saw left him dumbstruck. Being an economics student, he could hardly answer a single question while engineering students from the U.S did well with the same worksheet.
Taken aback by this, coupled with homesickness he retired to a park right outside the campus. Weeping in disappointment and angst, he decided to relearn Economics the "LSE way". After successfully passing out of the course with good grades, he realised that there are a lot of students like him back home . That is when he decided to do his role in bringing a change.
His initiative was "Inspire Economics": a YouTube channel that is dedicated to explaining seemingly complex economics concepts in Tamil. In this interview, he talked about why he started this channel and why only in tamil.
There are lot of subjects that you can explore on your videos. Why did you stick to only Economics? " Economics is a boring subject", a standard reply that I get from the majority of the Tamilians I have interacted with. Economics is an underrated subject especially in Tamil Nadu where the craze is about Medical sciences and Engineering. My aim is to appeal to people that find economics boring because they were taught in a boring way. Almost every concept on my channel is explained with a story or a real-life example that helps the audience connect to the ideas easily.
If you do it in English, you can reach out to wider audience but why did you choose to do it in Tamil?
I do agree that if I make videos in English, I would have a wider reach but that removes the whole purpose of my channel. My aim is to reach the common man who is not privileged enough to learn English. Anyone with good English knowledge can access even lectures from top-notch universities on YouTube. Non-english speakers are often left-out and there is little educational content in vernacular languages.
Did you learn anything during this jounery?
It has been two years since I started my channel. At present I have over 875 subscribers and 32 videos. Over the course of this period, I have learnt a lot of lessons. From content narration to dealing with hate comments, YouTube has been a great teacher for me.YouTubing is not an easy task, it requires consistency and hard work. Moreover, due to YouTube's new monetisation policy, a lot of beginners quit citing lack of money. Though my channel has not yet been monetised, receiving good feedback from strangers and the pride of doing something good has fuelled me to keep working on my channel.
Any plans to expansion?
Various plans to diversify my channel into podcasts and subsequently into other languages are underway. There exists a great demand for educational content in vernacular languages and I would highly suggest the readers to share their knowledge through any medium like YouTube that would create an impact.
Anything you want share?
As we say it all the time – "Like, share and subscribe to Inspire Economics!"
——–
Praveen Venkatachalam is Young India Fellow from the class of 2021. He did his BA in Economics from Madras Christian College, Chennai. Later he went on to pursue a Summer School Course at London School of Economics which he considers to be a turning point in his life.