Inspiring Possibilities and Empowering Voices
The Spirit of YIF award has been bestowed upon Anil Bahariya and Dharani Dhavamani whose journey at the YIF is one of unwavering commitment to challenging norms and fostering inclusivity within the YIF community
The 'Spirit of YIF' Award celebrates Fellows who have gone above and beyond the call of duty, demonstrating creativity, energy, and an unwavering commitment to improving the programme. This year the award was bestowed upon Anil Bahariya and Dharani Dhavamani, whose outstanding leadership and inclusive nature have left an indelible mark on the YIF community.
Anil's peers passionately expressed their admiration for his transformative contributions. His dedication to sparking conversations and challenging the status quo had a profound impact on the YIF community. Through his thought-provoking actions and inspiring initiatives, Anil created the space for important conversations and impacted the fellowship in more ways than one. Anil's initiative, the Social Justice Forum, provided a platform to address critical issues that were previously overlooked.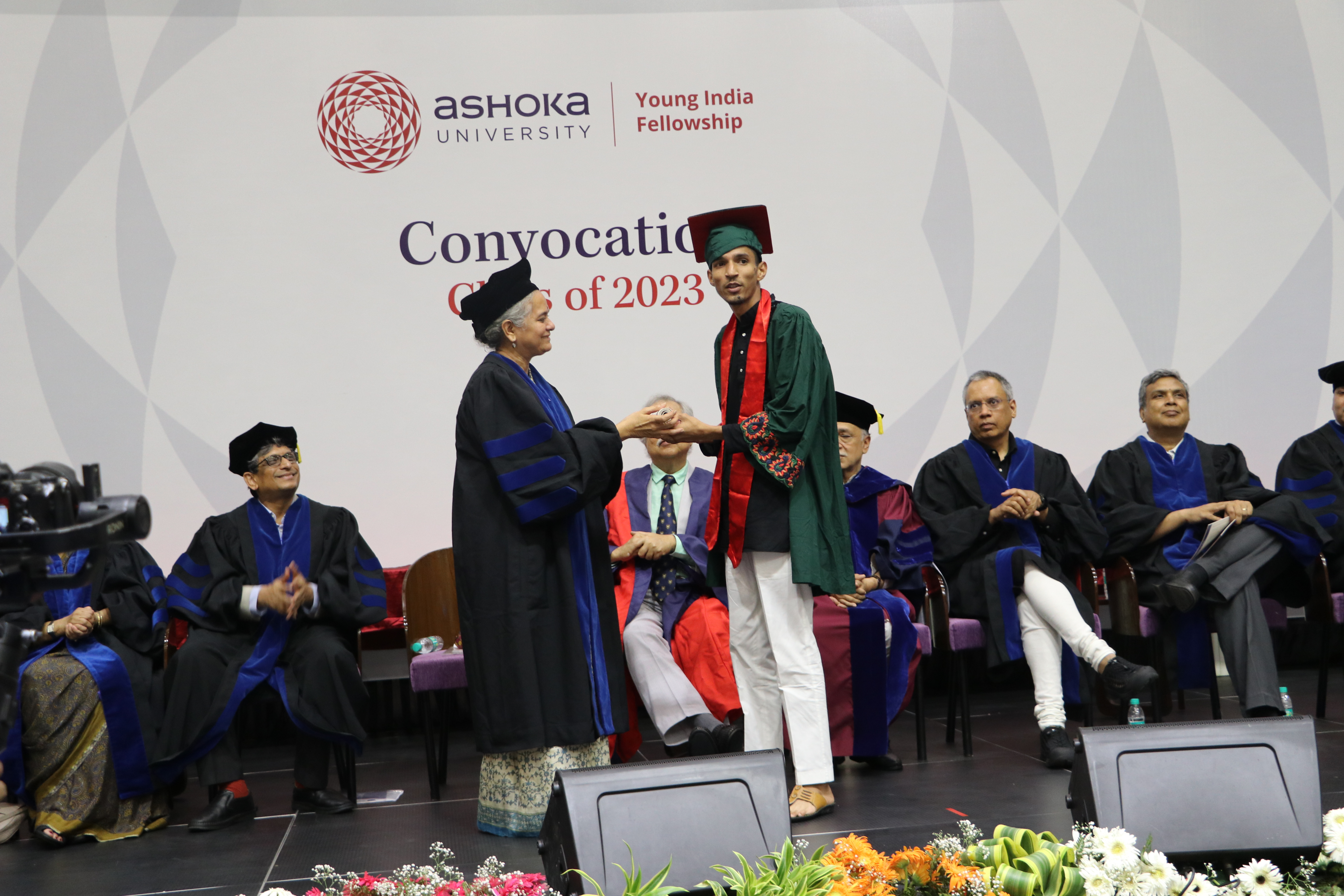 Anil in his speech acknowledged the unexpected path that led him to the YIF Fellowship. Grateful for the opportunity, he reflected on the beauty and tragedy he encountered during his time in the programme. He passionately advocated for doing away with one-dimensional thinking and recognizing that true inclusivity required challenging societal biases.
Dharani Dhavamani's journey at YIF has been nothing short of remarkable. Her peers describe her as someone deeply dedicated to every facet of the program, be it academics or extracurricular activities. As a member of the Academic Committee, Dharani skillfully balanced the needs of her cohort with administrative constraints, ensuring a seamless experience for all. Her unique talent for bringing people together has fostered an inclusive environment where diverse voices are not only heard but valued—a testament to her remarkable ability to connect with others.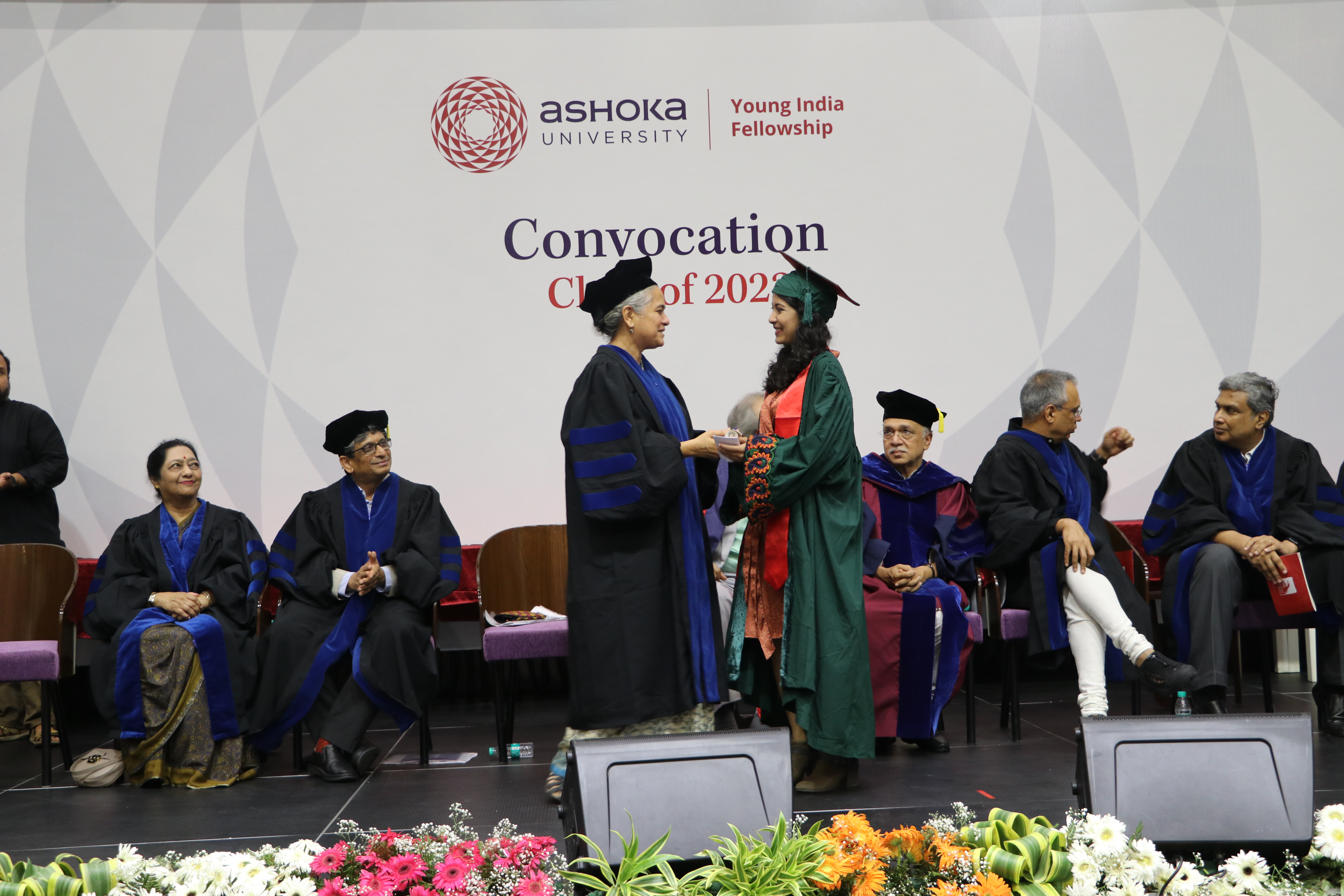 In her speech, Dharani expressed her gratitude to her fellow Fellows for this priceless honour. She acknowledged how the YIF Fellowship represents a diverse mix of experts, amateurs, rule-breakers, path-makers, and individuals from all walks of life. Despite their differences, this collective strives for a common purpose—a purpose that unites them and drives them to create a meaningful impact. Dharani highlighted the strength of unity and the power of a group of people who not only know how to get things done but are also passionate about making a difference.
As the YIF community continues its journey of growth and transformation, their inspiring journey serves as a reminder of the power of individual actions in shaping a more inclusive and equitable future. They have exemplified the core values of the Young India Fellowship and shown to us that unity, passion, and a collective drive for positive change can create a profound impact.