Law and Leviathan: Redeeming the Administrative State | Behaviourally Speaking
9th September, 2020 | 5:30 pm to 6:30 pm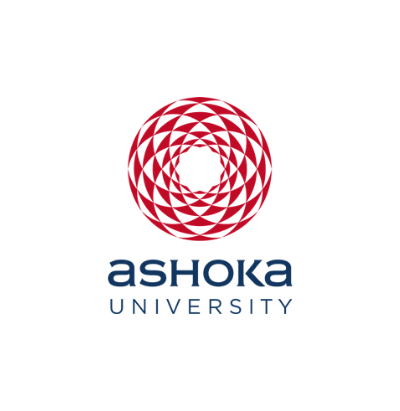 Office of PR & Communications
6 September, 2020 | 6 min read
Overview
Nations across the world are witnessing an unprecedented degree of change in various spheres. From social to political and also cultural and behavioural. The relationship between the state and the citizen, determines how these changes affect the core fabric of democratic institutions. In a move towards advancing welfare, the role of the public office has far reaching consequences on how change happens, including the citizen's behaviour under this social contract in their relationship to the institutions of the state. However, there are several questions and challenges surrounding modern day public law, such as those of accountability, legitimacy of office, limitations of power or even that of the 'deep state'.
Modern day public office faces several of these complex questions frequently, which warrants the question: How can the confidence in it be restored and is there scope for redemption?
These questions are explored and answered by Cass Sunstein and Adrian Vermeule, legal luminaries and administrative law's foremost thinkers, in their upcoming book, "Law and Leviathan: Redeeming the Administrative State". In this book and their previous works, they describe how public law has since evolved to embody from a variety of doctrines a 'sense of morality' which not only informs it, but also becomes a part of its core principles reflective of the 'the rule of law' and 'morality'. By dealing with complex questions, through an elegantly devised framework of principles on themes of transparency, retroactivity, simplification of rules, they answer questions which are often posed by critics of the administrative state with a simple set of guiding principles.
The webinar would build around the following themes,
The nature and role of morality in conducting public office
A framework of principles guiding decision-making for officials in public office
Adapting administrators to modern challenges faced by public administrators
Building trust of citizens in governmental institutions
Role of institutions in driving social and behavioural change through rules and laws for welfare
About Behaviourally Speaking
'Behaviourally Speaking' is a speaker series where we invite eminent and distinguished personalities. It is a discussion series where leaders from across disciplines and fields come together to discuss ideas intersecting across domains and on the frontiers of the knowledge horizon.
Webinar Speakers
Dr. Rajiv Kumar
Dr. Rajiv Kumar took over as Vice Chairman, NITI Aayog, in the rank and status of a Cabinet Minister, on 1 September 2017. He also serves as the Chancellor of Gokhale Institute of Politics and Economics, Pune. He has wide experience of having worked in government, academia, industry as well as in multilateral institutions. He was a professor at Indian Institute of Foreign Trade, Delhi and worked with the Asian Development Bank, Manila for 10 years. His earlier stint in Government of India (1989-1994) was initially with the Ministry of Industry and subsequently in the Department of Economic Affairs, Ministry of Finance, as Economic Adviser (1991-1994). He also served as an independent director on the Central Board of RBI and SBI. Dr. Kumar has a Ph.D. in Economics from Lucknow University and a D. Phil. From Oxford University.
Prof. Cass Sunstein
Cass R. Sunstein is currently the Robert Walmsley University Professor at Harvard. He is the founder and director of the Program on Behavioral Economics and Public Policy at Harvard Law School. In 2018, he received the Holberg Prize from the government of Norway, sometimes described as the equivalent of the Nobel Prize for law and the humanities. In 2020, the World Health Organization appointed him as Chair of its technical advisory group on Behavioural Insights and Sciences for Health. From 2009 to 2012, he was Administrator of the White House Office of Information and Regulatory Affairs, and after that, he served on the President's Review Board on Intelligence and Communications Technologies and on the Pentagon's Defense Innovation Board.
Mr. Sunstein has testified before congressional committees on many subjects, and he has advised officials at the United Nations, the European Commission, the World Bank, and many nations on issues of law and public policy. He serves as an adviser to the Behavioural Insights Team in the United Kingdom. Mr. Sunstein is author of hundreds of articles and dozens of books, including Nudge: Improving Decisions about Health, Wealth, and Happiness (with Richard H. Thaler, 2008), Simpler: The Future of Government (2013), The Ethics of Influence (2015), #Republic (2017), Impeachment: A Citizen's Guide (2017), The Cost-Benefit Revolution (2018), On Freedom (2019), Conformity (2019), How Change Happens (2019), and the upcoming Too Much Information (2020) and Law and Leviathan (2020). He is now working on a variety of projects involving the regulatory state, "sludge" (defined to include paperwork and similar burdens), fake news, and freedom of speech.
Dr. Pavan Mamidi
Dr. Pavan Mamidi is the Director of the Centre for Social and Behaviour Change (CSBC), Ashoka University. Pavan is interested in investigating social norms, trust, prosocial behavior and behavioral ethics using lab and lab-in-the-field experiments. He has also taught policy programs for senior government officers, including the IPS at the National Police Academy and IAS at LBSNAA in Mussoorie. He has held positions at IIM Bangalore, MIT (Sloan), the University of Michigan Law School, and Harvard Law School where he is an affiliated faculty at the Center on the Legal Profession. Pavan has an LL.M. from Harvard Law School and a Doctorate (D.Phil) in Sociology from the University of Oxford.
About Centre for Social and Behaviour Change
Centre for Social and Behaviour Change (CSBC), Ashoka University is set up by a grant from the Bill & Melinda Gates Foundation. The vision of the Centre is to establish an institution in India that is globally reputed for thought leadership and excellence in impactful behaviour change interventions for poor and marginalised populations. The Centre works in the areas of nutrition, sanitation, maternal health, family planning, financial services and privacy. The Centre executes this vision through a mix of (i) behaviour change programmes, with both govt. and NGO's, (ii) foundational research to improve the field's understanding of poor and marginalized communities, the channels to reach them and the content to engage them and, (iii) capability building – bringing latest advances in behavioural science, design thinking, data science and implementation science to design sharper interventions. More information can be accessed on, www.csbc.org.in.  
Webinar Flow and Schedule
Time
Programme Schedule for Behaviourally Speaking Webinar "Law and Leviathan: Redeeming the Administrative State"
Pre-Webinar
5:15 pm to 5:30 pm (IST)
Panelist introduction, webinar overview and setup
Webinar Begins
5:30 pm to 5:35 pm (IST)
Welcome and Context-Setting by Dr. Pavan Mamidi, Director, Centre for Social and Behaviour Change, Ashoka University
5:35 pm to 5:50 pm (IST)
Keynote Address by Dr. Rajiv Kumar, Vice Chairman, NITI Aayog, Government of India
5:50 pm to 6:10 pm (IST)
Guest of Honour and Author Address by Prof. Cass Sunstein, Robert Walmsley University Professor, Harvard Law School, Harvard University
6:10 pm to 6:25 pm (IST)
Moderated discussion between Dr. Rajiv Kumar and Prof. Cass Sunstein
6:25 pm to 6:30 pm (IST)
Concluding Remarks and Thank You Note by Dr. Pavan Mamidi