Life after the Fellowship: Aakriti Tripathi
For me, it all started with taking risks. Joining SPS was a conscious choice and it is the uncertainty that truly helps you grow.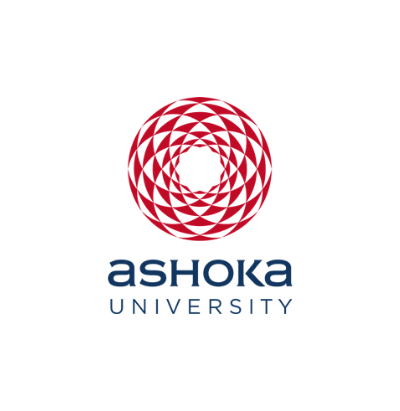 Office of PR & Communications
4 October, 2017 | 6 min read
From the urban sprawl of Patna, to the peri-urban Ashokan bubble in Sonepat to the very rural Neemkheda village in the central Indian tribal belt— it is safe to say that life before, during and after Young India Fellowship (YIF) has been anything but dull.
The Fellowship gives you a taste of many things and it leaves it to the individuals to explore their interests further. If I had to categorize myself in the YIF crowd, I would say that I was one of those who knew what they wanted to do in life but did not know how to get there. This is like when you have a map for directions but you don't know where to start. YIF was the compass that I had been searching for.
In law school, I focused on academics and did fairly well as I was awarded a gold medal. Despite this, I strongly felt that something was amiss. After completing law school I decided to prepare for civil services. The suggestion to apply for YIF came immediately after and became my next step after law school that not many lawyers would opt for. I continued my association with law during the Fellowship, and duly cleared the bar exam. However, there was a voice inside me that kept pulling me in a different direction.
I learned about Samaj Pragati Sahayog (SPS) through Dr. Mihir Shah, a professor at YIF. SPS is a grassroots organization based out of the Dewas district of Madhya Pradesh, a part of the central tribal belt of India. It was a like an epiphany, and I decided to answer its call. SPS has given me an opportunity to work closely with tribal communities.
When we choose to work in the development sector, we all come with pre-conceived ideas, an abundance of energy and enthusiasm bordering on impatience to make a change. The context demanded keen observation and comprehension on my part. So, I re-wired my mind to be an observer first, before I applied solutions to a setting without discerning its requirements.
At SPS, I am currently working with the women self-help groups (SHG) programme. It aims at providing women and their families an alternative source of credit apart from moneylenders who have had a history in this region of charging exorbitant rates of interest. The most important experience of working with SHGs has been my close interaction with the women. I have been fortunate to be exposed to their daily struggles and have closely observed their interaction with the social fabric. The programme has been effective in bringing women out of the confines of their homes and has helped them in finding a voice of their own. Their say in decisions of the household has increased as women are now "considered" providers for their families.
I was compelled to open up my black box and interact with finance and banking. It has been enlightening to discern the close interlinking of finance with social aspects. I have also learnt about livelihood diversification and its importance because of the uncertainties that small and marginal farmers are dealing with.
Currently, I am working with a federation of SHG women, which is an independent society. Self-sustaining local institutions is also a very important part of the programme. A momentous occasion for me was when we had to organize a general body meeting for at least 2,100 SHG women. To see federation leaders confidently addressing a big crowd made me understand what the impact and outreach of constant human endeavour is.
The past 25 months have been a very enriching personal and professional journey. The fun part involved me chugging around on my moped from village-to-village. For me, it all started with taking risks. Joining SPS was a conscious choice and it is the uncertainty that truly helps you grow. No matter how much you plan, what matters ultimately is what you do in the moment. I had to play it by the ear and modify the plan from what it originally started as. Thinking on my feet with patience and clarity is something I tend to do almost every day now. In the initial months, I encountered several instances of women belittling themselves and undervaluing their role in running a household. I wanted to immediately engage with them and go on a spiel about why this thought-process was damaging. However, I decided to be patient. I established a camaraderie with the women and then as and when the opportunity arose, I told them to not handle the household chores for one day. With the right amount of humour and seriousness, I was able to make the impact that I intended without hurting or offending anyone. The true test of effectiveness is about balancing between talking and doing things.
In the last two years, I have seen the dichotomy between the rural and urban way of life. I have also been a witness to modernization and the resulting struggle between aspirations and limited means. Understanding the role of the government, the community and NGOs in governance, as well, as in implementation of policies has been the most important learning for me. As I sit away from the rush and noise of the city life, surrounded by teak forests, I think to myself that it is time to eat bhutta, fresh from Champa didi's farm instead of buying it from the supermarket.