Maya Mirchandani bags the prestigious New India Foundation Book Fellowship
The NIF Book Fellowships are awarded to scholars and writers working on different aspects of the history of independent India. This year around 500 people applied, 18-20 people were shortlisted and seven were awarded the fellowship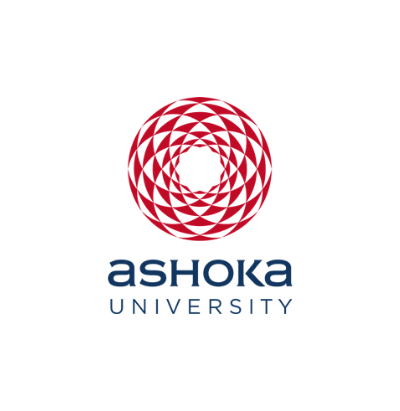 Office of PR & Communications
29 August, 2023 | 6m read
Open to Indian nationals, including those currently living abroad, each Fellowship carries a grant of INR 18,00,000 (eighteen lakhs), payable as a monthly stipend of INR 100,000 (one lakh) for a period of twelve months, and the balance of INR 600,000 (six lakhs) payable on the submission of the final manuscript. Fellowship holders are expected to write original books. Their proposals should be oriented towards final publication, and outline a road map towards that destination. The Foundation is ecumenical as regards genre, theme, and ideology: the only requirement is that the proposed works contribute to a fuller understanding of contemporary India.
This year, Maya Mirchandani, Associate Professor of Practice, Media Studies, Ashoka University has received the fellowship for her book, Fathers, Sons, and a Troubled Paradise: The History of the Abdullahs. Here is a brief abstract for her soon-to-be-published book:
Jammu and Kashmir's tumultuous history has been viewed through several lenses, each one lending its own colour to available literature and understanding of the subcontinent's most politically and militarily volatile region. History, geography, and politics have all played their role in the making and unmaking of a state, and the relationship between the people of Kashmir and India. Fathers, Sons, and a Troubled Paradise: The History of the Abdullahs intends to look at the story of Kashmir through the life and times of its most defining political actors – Sheikh Mohammad Abdullah and his family, and their impact on Kashmir's polity and identity.
As polarizing as they may be today, the Abdullahs have often claimed the space of Jammu and Kashmir's First Family. Sheikh Abdullah is considered by many to be the architect of what was modern Kashmir, until August 2019 when the Union government nullified Article 370, and converted the erstwhile state into Union Territories to be governed by the Centre. Sher-i-Kashmir, as he came to be known, Sheikh Abdullah was born weeks after his father's death, and educated by his young, widowed mother. Ending up at the thriving universities of the era at Lahore and Aligarh, he freed himself from a family business in shawl trading to blaze his way through the years of India's freedom movement. His primary challenge was against feudalism and driven by his personal friendship with Jawaharlal Nehru he adapted to secularize the Kashmir movement, and aligned with the Congress, ultimately influencing Kashmir's accession to India under Article 370, as the only Muslim-majority state in 1947. The Instrument of Accession was to be made permanent after a plebiscite which never took place. The rest is, as they say, history.
The mantle of the National Conference's political leadership has passed since Sheikh Abdullah's death, first to his son Farooq who became Chief Minister – a move that led to internecine wars within the family when his older sister Khalida Shah's husband G.M. Shah staged a coup against the heir. In fact, the women of the Abdullah family are of particular interest. Highly political, influential, and strong-willed, his wife Begum Akbar Jahan Abdullah defined and kept alive Sheikh Abdullah's name and cause in the public imagination while he was alive and in prison after 1953. His daughter Khalida Shah whose husband split the national conference still leads the breakaway Awami National Conference.
Farooq Abdullah came in and out of office, taking support from the religious Awami Action Committee and the Congress, alternately. It was Farooq who was in power when Kashmir's demands for independence took a turbulent and violent turn in the 1980s; ultimately leaving Kashmir at the height of the violence, only to return as Delhi's "puppet" chief minister after five years of President's rule in October 1996. In 2002, Sheikh Abdullah's grandson, and Farooq's son, Omar Abdullah was the first Abdullah scion to become a union minister in the Vajpayee cabinet, a partnership he later, and famously, regretted because of the allegiance the BJP-led government expected at the time, after the Gujarat riots. Later Kashmir's Chief Minister, Omar was constantly confronted by political disapproval, inner party conflicts and personal struggles at home while working in a continuously challenging, insurgent political environment until 2014.
Unlike Sheikh Abdullah who spent long years incarcerated for his politics, often at odds with New Delhi, both Farooq and Omar have ensured their place at the Capital's political high table by presenting the National Conference as Kashmir's only truly "mainstream" political party, entering national politics as members of Parliament, and ministers, forming alliances that have tested their loyalty to Kashmir, and their spine as politicians. In the aftermath of the Centre's decision to de-operationalise Article 370, the Abdullahs now find themselves trying to reclaim their political legitimacy and stay relevant interlocutors.
Like any other dynasty- political or otherwise- The Abdullahs' story is peppered with the crests and troughs of human frailty. Son and grandson have managed complex, interfaith personal relationships in a culturally volatile geography, and made political compromises in the interest of retaining such relevance both in Kashmir and in Delhi, and both face strong and ever-growing criticism by young Kashmiris for arrogance, affluence and unkept promises. In the face of individual egos, electoral defeats, and the rise of competing political dynasties in the Valley, this book hopes to examine the strength or weakness of their political force in the current context.
Through interviews with several members of the Abdullah family, Kashmir's other key political figures, historians, former bureaucrats, and journalists, as well as through archival material, this multi-generational biographical book that spans generations aims to reflect on the outsized role played by one family on the contemporary history of Kashmir.