Mental health in times of COVID-19
Understanding the effect of the pandemic on people's mental health and well-being.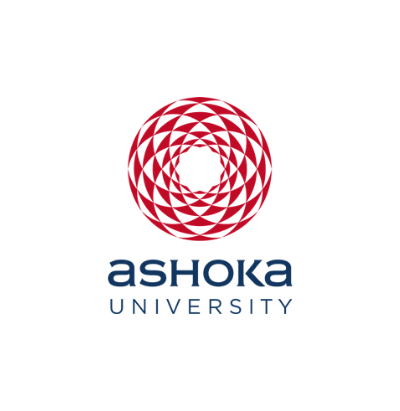 Office of PR & Communications
29 April, 2020 | 9 min read
Coronavirus (hereafter COVID-19) continues to hold the world hostage. The global economy is at a standstill, most countries have imposed lockdowns and misinformation is flying thick and fast among people desperate to spot any good news. In the flood of news about the pandemic, one aspect needs to receive more attention – the impact it is having on mental health.
After the World Health Organisation (WHO) officially describing COVID-19 as a pandemic, the two key preventive measures taken to "flatten the curve" of the disease are "social distancing" and "working from home (or WFH)". However, we are only just beginning to understand the effect of these measures on people's mental health and well-being.
According to Dr. Hans Kluge, WHO Regional Director for Europe, "Isolation, physical distancing, the closure of schools and workplaces are challenges that affect us, and it is natural to feel stress, anxiety, fear and loneliness at this time. The issue facing each and every one of us is how we manage and react to the stressful situation unfolding so rapidly in our lives and communities. Here we can draw on the remarkable powers of strength and cooperation that we also fortunately possess as humans. And that is what we must try to focus on to respond most effectively to this crisis as individuals, family and community members, friends and colleagues."
The situation created by COVID-19 is so unprecedented and the disruption caused is so enormous that virtually no human being is unaffected. However, it is children and the elderly who are probably affected the most. Children and adolescents are most likely to experience worry, fear, and feel anxious. With schools being closed, their sense of daily structure is lost, and being unable to meet their friends and peers deprives them of both relaxation time and social support. Constant conversation in the home about the impact of COVID-19 adds to the stress, because it does not seem to contain any hope of a quick resolution.
The elderly, having been identified as possibly more vulnerable to COVID- 19, are likely to experience extreme stress, anger and fear, and those among them who are already socially isolated can experience tremendous loneliness which can worsen their mental health.
Young professionals may also be prone to growing feelings of depression, anxiety and frustration. Even though Work From Home (WFH) keeps the urban workforce productive, prolonging it beyond a point is likely to impact mental health. Humans are social animals and working remotely, despite the prevalence of group video calls in which you can see your colleagues, is not a real replacement for actual interaction. Even though social media and entertainment services like Netflix, Amazon Prime and Hotstar have come to the rescue, excessive consumption of either or both of these is definitely a mental health hazard, apart from causing eating and sleeping disorders.
The worst affected category, however, is the daily wage labourers and migrant workers whose very existence is under threat. With not income, no food and no transport to go back to their homes, they currently exist in a state of limbo, beset with anxiety about the future and about their own risk of dying from the disease (made worse by rampant misinformation, as shown by the incidents in Bandra and Surat).
For special needs individuals dependent on external caregivers, the impact of the lockdown is terrifying as they may not be able to access the support services without which they cannot function. Further, being at home can place many people, especially women and children, at risk of being exposed to domestic violence. The physical trauma of the violence is likely to be accompanied by the mental trauma of their own home not being safe for them.
Awareness of the issue is growing, and some actions are being taken to address it. The National Institute of Mental Health and Neuro-Sciences (NIMHANS) in Bangalore has launched a toll-free helpline number 08046110007 for people who may be facing mental health issues, reports The Economic Times. The University Grants Commission (UGC) has directed all universities and colleges to set up mental health helplines to address psychosocial concerns of students during the lockdown imposed to combat coronavirus, reports Business Today. The Maharashtra Government collaborated with Mpower to launch a 24×7 helpline to address mental health concerns during the lockdown, reports The Economic Times. On the other hand the Telangana Government has also launched a helpline number 108 recently to address the mental health issues, reports the Times of India.
Dr. Arvinder Singh, Director, Ashoka Centre for Well Being says, "Extraordinary times require extraordinary measures. At a time such as the present, it is imperative that we focus on strategies for enhancing individual and collective Wellbeing. To deal with all the overwhelming emotions, cultivate the practice of gratitude which will make you less anxious and more empowered. Refrain from using catastrophic words, reframe your negative thoughts by focusing on the positive in the present like use 'I am safe at home with my family instead of I am stuck or claustrophobic.' Focus on your resilient self, stay calm through yoga, meditation or progressive relaxation and focus on actions directed towards helping others for the larger good."
helping others for the larger good."
---
Written by Shreya Chatterjee. Edited by Ali Imran.