My Tryst with Entrepreneurship at Ashoka: From doubt to delight
From commencing her entrepreneurship journey during the pandemic to becoming a co-founder, Aditi shares her experience with entrepreneurship at Ashoka University
"If you can't keep your cameras on and maintain eye contact with the screen for three hours, please drop out. There is a long list of students waiting for a seat in this course."
Overwhelmed, I made up my mind to drop out once the class got over.
Hi, I am Aditi, and back then, I was a second-year Computer Science Student at Ashoka University. In my fourth semester, I stumbled upon my first entrepreneurship course, Cultivating an Entrepreneurial Mindset, taught by Prof. Mukesh Sud, one of the most loved visiting faculty from IIMA.
The class was very different from any other class I had taken at Ashoka or outside on three counts:
It was participation heavy: During the class discussions, students not just interacted with the professor but students also interacted with other students
We went through interesting case studies like that of PayTM, the making of Ashoka University, and more
We were also expected to submit a one-pager before each class addressing a question from the case that we thought was most relevant
Coming from my very theoretical Computer Science classes with barely any cameras on, having such a lively class with so much class participation was a foreign concept for me.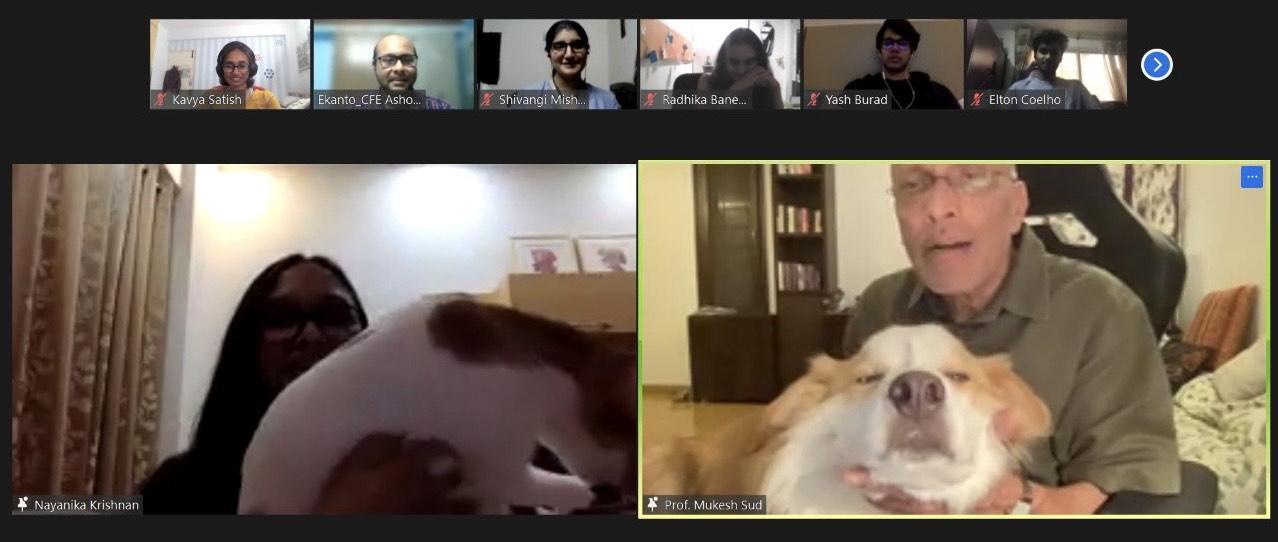 The 3-hour experience turned out to be so much fun that I decided to change my mind and stick to this course, thus, marking the beginning of my very rewarding and interesting journey of Entrepreneurship at Ashoka.
One major learning at Ashoka has been to always try – either we win or we learn, so I went ahead and applied for it. I am so glad I did because becoming the representative turned out to be one of the best decisions I have taken in life so far.
I was also lucky to be chosen when the department was scaling from three courses in a semester to 17, thus allowing me to contribute a lot more. From interacting with 300+ students and understanding their needs to conducting the first-ever Entrepreneurship Mixer, my tenure started on a very high note.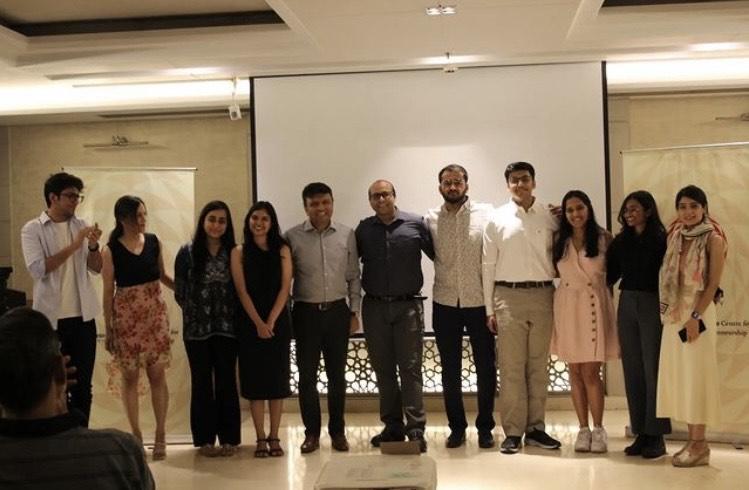 I got the opportunity to work closely with the entire team at the Department of Entrepreneurship—Prof. Priyank, a mentor, a friend and a guide; Ekanto, my go-to problem solver for anything and everything; Sagar, a jack of all trades; Manoj, the relatable genZ with the best jugaads. Working alongside a team that is incredibly approachable, creative, and open-minded provided me with an exceptionally fulfilling experience.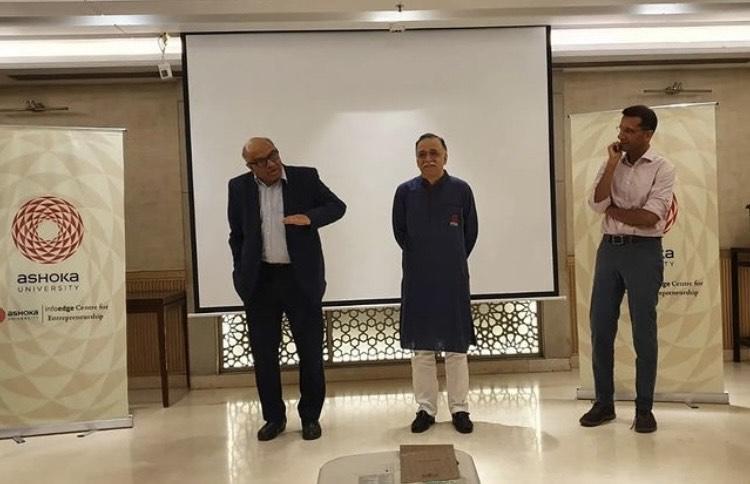 In this journey, I was lucky to also learn from the brightest minds from across the industry and pick their minds on various topics and the latest industry trends. Our founders—Ashish Dhawan, Sanjeev Bikhchandani, and Dr Pramath Raj Sinha; and professors—Raman Roy, Sridhar Sethuram, and Yash Gupta were among a few of my favourites.
Being the Department Representative (DR) not only opened my doors for any opportunity I wanted to grab, but also accelerated my drive to solve problems, take initiative, and build things from scratch.
Not to forget, Shivansh—my Co-DR. From being a random irritating acquaintance to becoming one of my favourite people at Ashoka, the Department also gave me friends that I will keep for a lifetime. Given our love for trying new things, I always had a partner in my many experiments, be it with a new venue for the mixer, a South Indian food menu from an Ashoka Startup over the regular Chicago pizza, making students entrepreneurially speed date on a staircase, or prompting founders to share the worst investment they have made—WE DID IT ALL!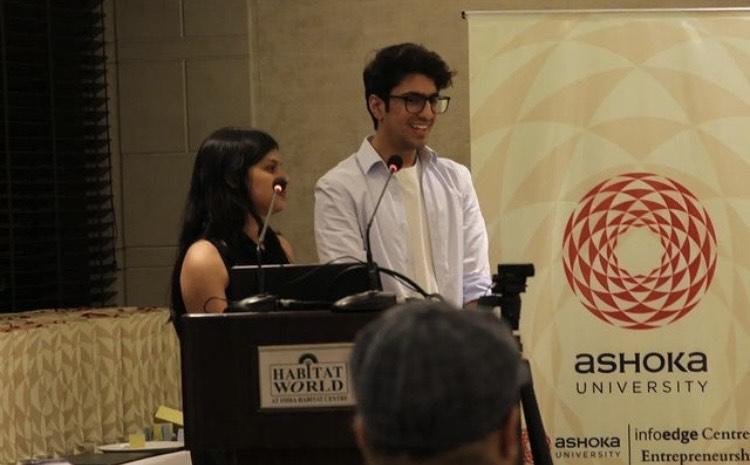 In retrospect, I wonder why I was chosen to be the representative in the first place. One of the biggest reasons was probably the club that I had co-founded: Lang-up.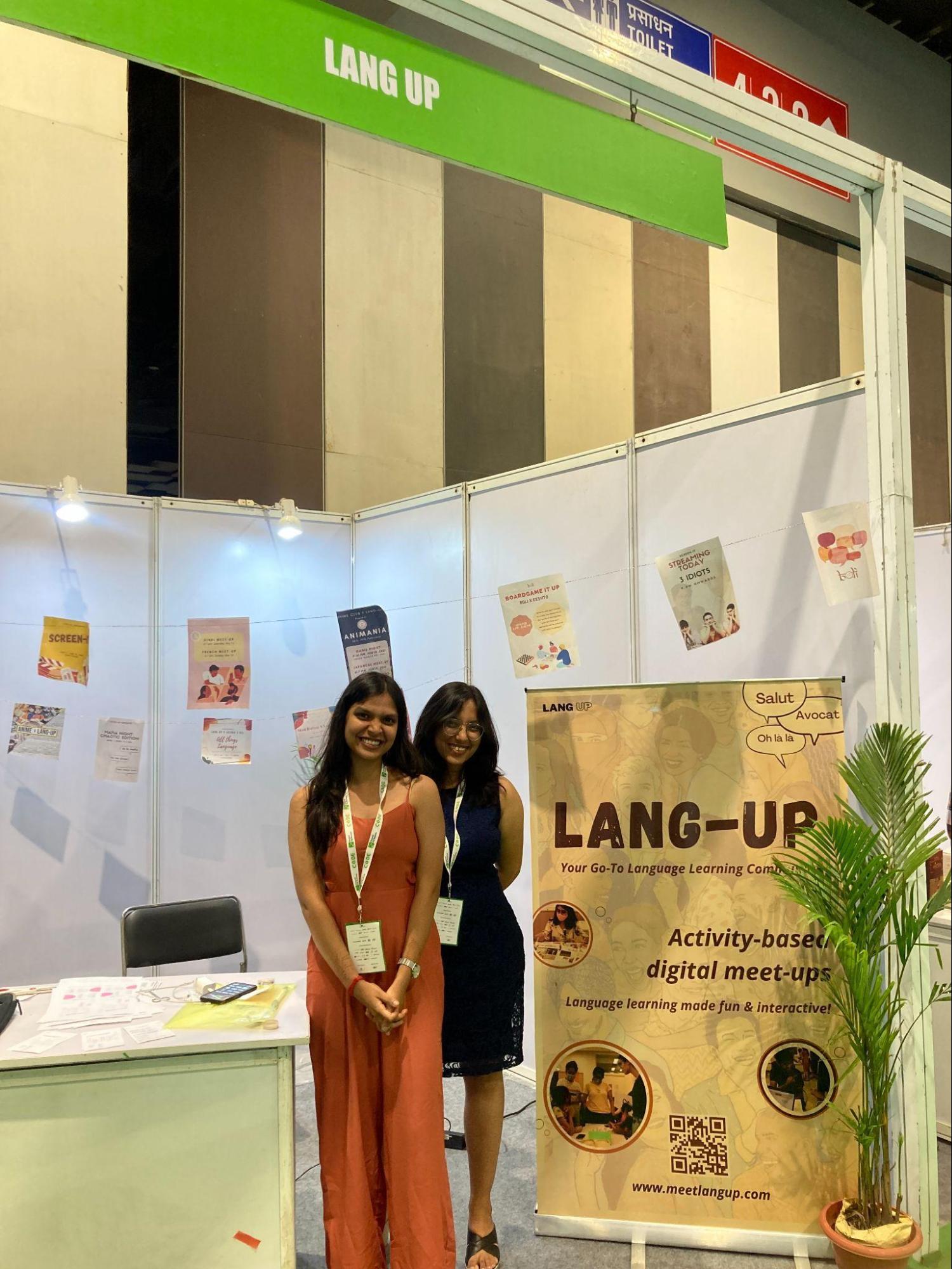 It was supposed to be a college community for language learners but given the drive that the Entrepreneurship department ignited in me, the club ended up being my ground for a lot of experimentation. From doing language meet-ups in six languages, developing our first website, launching a newsletter, screening movies, and collaborating with 20+ clubs on campus, to making a Lang-up Film, pitching the idea at various platforms and setting up a booth at the Convention of Digital Entrepreneurs (CODE), India's Largest Digital Conference—Lang-up became my passion project.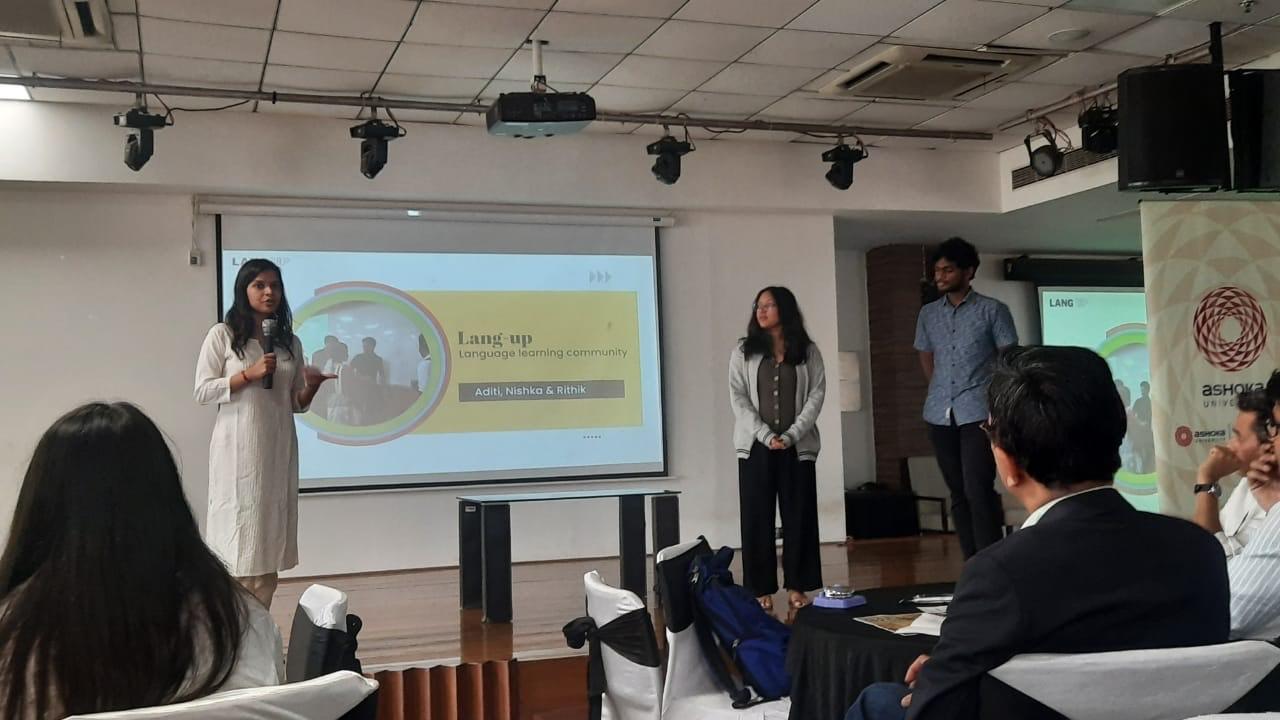 It was impossible to keep Lang-up going at such a high pace without CfE's support. CfE did not just give me the space to brainstorm all the ideas I had for Lang-up, but also supported me in the tiniest of ways possible – be it by allowing me to use the CfE classroom to screen the Lang-up film or giving me munchies to show their support.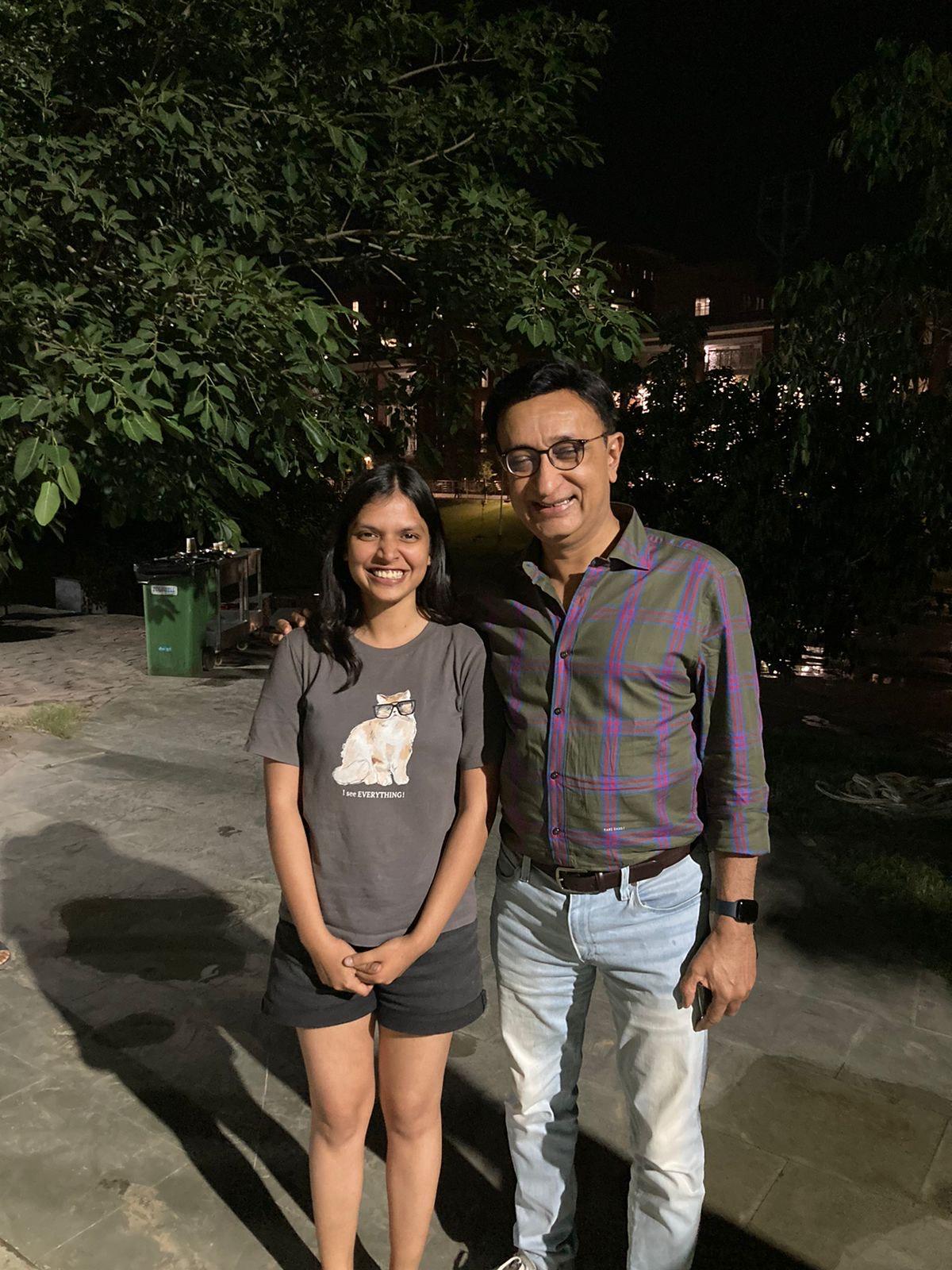 Lang-up has also been lucky to have gained mentorship from Prof. Srikant Sastri, as part of the course, Startup Incubation Lab. Over 13 weeks, we got a clear idea of how to position Lang-up, the TG (read target group) we wanted to target, how to pitch, calculate the TAM (read Total Addressable Market), and more. During this time, we worked on our first deck, talked to 100+ potential users, and pivoted our idea from an-in person college-wise language learning community to an activity-based digital language community for self-learners.

I wanted to become a Teaching Assistant since my first semester at Ashoka; it was one of those bucket list things that I wanted to tick off. Finally, in my sixth semester, I got my first ever TAship with Prof. Priyank for his course, Creativity and Design Thinking. The experience exceeded my expectations to the maximum. From looking through 20+ design books to choose the best seven, taking my first class on Biomimicry, my first shot at grading, to preparing a dance performance for the class with 10 of my students, and talking to my students to get their feedback in person, I learnt how TAship can be enriching, fun, and rewarding at the same time.
Thrilled by this experience, I then got the opportunity to TA for Professors Shantanu & Nitin for their course, Strategies for Market Access, in Monsoon 2022.
This TAship was a little different from my previous experience— a smaller class size, a lot more guest speakers, and professors who specially travelled to Ashoka to teach the course. Apart from the usual responsibilities as a TA, I also had the pleasure of coordinating the one-on-one sales trip for 25 students with representatives from seven different companies, including Pidilite, Kohler, and Ceat among others. It was a one-of-its-own kind of opportunity for students to shadow a salesperson for an entire day. When the students learnt tips and tricks to be great salespersons, I learnt to deal with things that appear to be a logistical nightmare.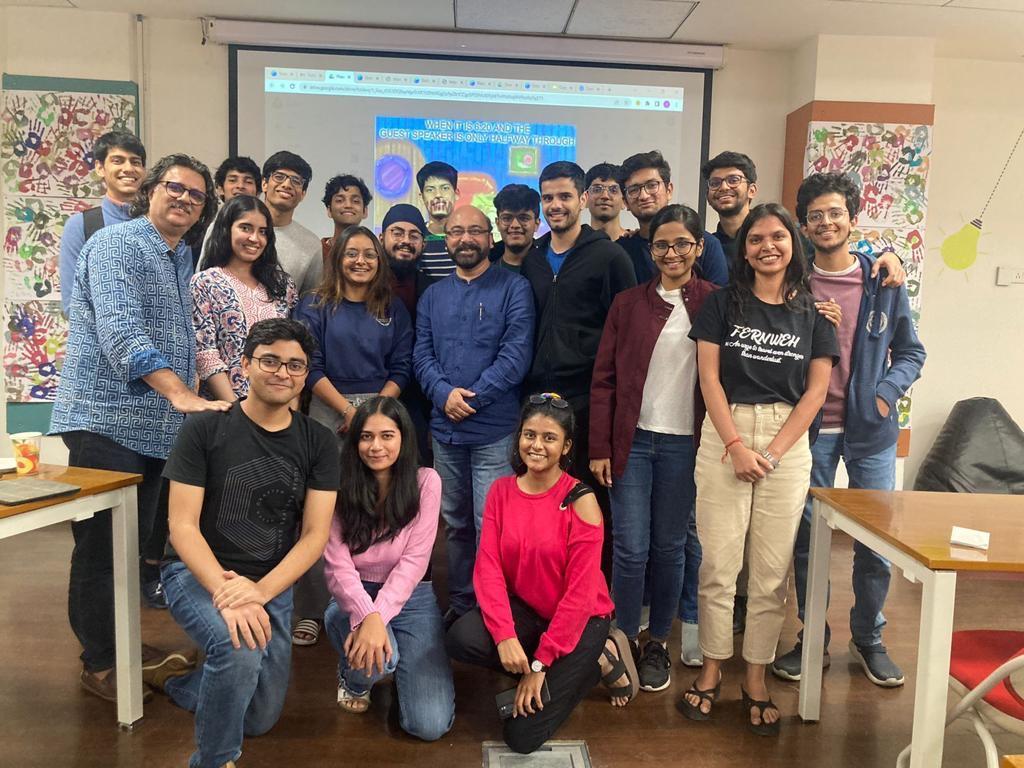 I am very grateful to know Professors Shantanu and Nitin. They always supported and hyped up every initiative I took—my weekend solo trips, cracking an internship that I wanted. Our WhatsApp group soon became a platform for not only work discussions but also updates on anything significant that happened in my life.
CfE's support has extended to a lot more things than expected. For any initiative I took, the Centre was a lot more excited and enthusiastic about it than I was. Be it my participation in Jagriti Yatra—a 15-day train journey around India to understand the roots of entrepreneurship, or doing a vodcast series with entrepreneurs from Shark Tank India Season 1 to reach a wider audience through the sharktankindia.com domain.
I have not only become a lot more confident but have also learnt to optimize for experiences.
I am forever indebted to CfE for the opportunities it has given me and for the person I have become today. Undoubtedly, the InfoEdge Centre for Entrepreneurship has been the best part of my Ashoka life.
Graduating with more than nine Entrepreneurship courses on my transcript, a great community of super-smart peers and experts from all around the world, and an amazing CfE team to fall back on, I am excited to conclude my rewarding tryst with Entrepreneurship at Ashoka.
---
(Aditi Tibarewal is a Computer Science & Entrepreneurship student from the Ashoka class of 2023. She is an incoming APM at KiranaClub)