Ninth YSP concludes successfully in June 2021
YSP Online scaled new heights by enrolling 422 students from 230 schools, 71 cities & 8 countries to the Young Scholars Programme 2021.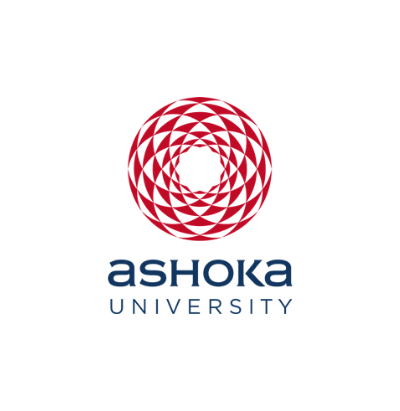 Office of PR & Communications
14 September, 2021 | 6m read
In its second year, YSP Online scaled new heights by enrolling 422 students from 230 schools, 71 cities & 8 countries to the Young Scholars Programme 2021. From the 14 to 18 June students got a chance to hear from 10 Ashoka Faculty and participated in small group discussions around these subjects. They also attended creative workshops as a part of YSP Atelier – the virtual studio space of YSP Online. In writing sessions, students explored the art of writing and through 12 unique topics, the entire batch dabbled with different styles of writing. With inspiring guest speaker sessions and presentations from Ashoka Outreach and Admissions Team students were able to explore the unique Ashoka liberal arts and sciences pedagogy. The day ended for students with the YSP Unwind – a space to connect with peers and play games.
Academic sessions at YSP kick-started the day each day with 2 unique presentations by faculty. From History and Philosophy to Biology and Computer Science the young scholars got exposure to many majors at Ashoka. This year Prof. Swaminathan took her first YSP class and spoke to the young scholars about human musicality and psychology.
Students were mesmerized by Prof. Gandhi's presentation on Civilisations and a student commented "if our school curriculum could teach us like this, no one would have hated history". Similar feedback was received for Prof. Vaidik's presentation on looking at Mowgli through the colonial lens and Prof. Ananya Sharma's presentation on drone warfare.
Talking about the dangers of surveillance, Prof. Debayan Gupta emphasized the balance between security and privacy while Prof. Clancy Martin's interactive session 'The Paradox of Self-Deception' on true and false beliefs and their role in psychological wellbeing gave students an insight into Computer Science and Philosophy at Ashoka. With fun games, Prof. Saran introduced students to graph theory while Prof. Mishra's session intrigued students with the dispute of who owns the copyright of a selfie captured by a monkey. While Prof. Saha's session ended with two interactive experiments in order to reiterate the nuances of how colonization impacts our day-to-day treatment of commerce and money, Prof. Bittu introduced the young scholars to his own research on field crickets.
On three days, students attended YSP Ateliers. Conducted by some of the YSP Counsellors (UG students), the sheer range of topics made the choice very tough for the students. While popular workshops on International Relations, improv comedy and Stock Market were offered again, new sessions on sharpening memory skills and performing arts like "Painting with Acrylics," "Hindustani Music" and "Creative body movement" were also conducted. Philosophy workshops on arguments and logical fallacies were a big hit with the students. With a combination of counsellor presentations, hands-on activities and small group interactions YSP Atelier became an active learning space to deep dive into new concepts and facilitated stimulation of imagination and creativity.
On 2 days in the week students attended writing sessions. Through diverse themes like rhetoric, imagery, metaphors, satire, memes etc. students explored various forms of critical writing and thinking including creative writing, resume writing, composing dialogue and poetry.
The connections students built were made possible by the emphasis on engagement at various levels in the programme. Various YSP traditions like the naming of their cohort groups, events, cohort time, Wobble, Kabootar Ja made space for informal interactions amongst the student community. This year the theme for naming the cohorts was Famous Personalities and the students came up with interesting names like The Cumber Batch, Cohort Darth Vapour, We're HemsWORTH IT to name a few. Events that happened as a part of YSP Unwind ranged from planned events to engage the whole cohort like Open Mic and Treasure Hunt to small group events like listening to music, making pancakes and playing games like Pictionary, Mafia, Among Us, Codenames and Jeopardy.
YSP Unwind gave students a chance to connect with their peers and counsellors from other cohorts and thus forged a sense of community and belonging. In planning and managing various aspects of the programme YSP Counsellors themselves made new friends within and outside Ashoka. A counsellor from UG22 acknowledged her YSP experience was instrumental in, "learning about participating, coordinating, organizing and hosting different sessions."
Guest Sessions
YSP also featured Founder Talks by Ashoka founders who presented sessions for the young students. Vineet Gupta along with Sanjeev Bikhchandani enlightened the students on how students should prepare themselves for higher education and careers ahead. A final session by Pramath Raj Sinha involved a game through which he imparted essential life lessons for the students.