Partnerships in Europe: Big thrust for Ashoka University in 2022
Ashoka University has successfully expanded its partnerships in Europe in 2022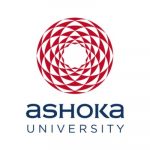 GESP
3 November, 2022 | 4m read
Ashoka University has signed several MoUs with highly ranked universities in the continent which include the University of Geneva, the University of Zurich, University College Maastricht, Leibniz University, Hannover, ENS Lyon in Paris, and Ghent University in Belgium. A number of successful engagements with them have been launched and implemented as well!
An MOU with the University of Geneva (UNIGE) was signed in May 2022, which includes student and faculty exchange and collaboration on research projects between the two universities. The GESP team at Ashoka was quick to implement the student exchange and under this agreement, 3 undergraduate students have been nominated to spend the Spring semester in Geneva starting January 2023. In addition, a Ph.D. student, Devashish Saurav, received the K2 short research grant to work with Prof. Joerg Balsiger in his lab next year. The team is also looking forward to welcoming UNIGE students to the Ashoka campus in monsoon 2023 for a semester exchange.
A second European MOU with student exchange as its focus has been signed with University College Maastricht (UCM) in the Netherlands. UCM offers undergraduate courses in English and Ashoka students will start their exchange soon. We are looking forward to hosting visiting faculty and students from UCM in 2023. Dr. Teun Dekker, Professor of Liberal Arts and Sciences at UCM is impressed with the courses and programmes at Ashoka and said, "we are very happy to explore this partnership in India. I have a very positive impression of your institution, and think our programs would be highly complementary for your students."
Ashoka University has inked a third partnership with the Faculty of Social Sciences and Arts at the University of Zurich (UZH) for student and faculty exchange and opportunities for collaborative research. This summer Ashoka students attended the international summer school courses on blockchain and fintech, and Navya Malhotra did a research internship with a ThinkSwiss Scholarship at UZH. In the pipeline is an exploration to host a joint summer/winter school collaboration with the School of Indian Studies at the University of Zurich.
In addition, a partnership with Linnaeus University (LU) in Sweden has already seen some good traction on faculty and student exchange. Through a grant that LU received recently, two Ashoka Ph.D. Scholars will spend a 10-week semester at Linnaeus in 2023. In response 2 students from LU will also be visiting Ashoka.
Eleonor Marcussen from the Department of Cultural Sciences at Linnaeus University visited Ashoka in September 2022 and met senior leaders, faculty, and students. She also presented a talk on, 'Acts of Aid: Politics of Relief and Reconstruction in the 1934 Bihar–Nepal Earthquake' based on her forthcoming book. Two Ashoka faculty, Alexander Phillips and Aparna Vaidik have been selected to visit LU for research and scholarly interactions.
An MOU with Leibniz University Hannover in Germany offers the opportunity to develop joint teaching or research projects with an option to jointly apply for funding to international agencies. The agreement also has a separate agreement for student
semester exchange.
ENS Lyon in Paris is a renowned public institution in France that focuses on training and research in sciences and humanities by encouraging interdisciplinary studies to solve complex contemporary issues. The MOU between the Ashoka and ENS Lyon includes joint research and teaching programs, exchanges of personnel, hosting joint conferences, workshops, summer schools, student exchanges as well as cooperating in academic publications.
"We are very excited to add new European universities as partners of Ashoka. They offer a wide variety of opportunities in the form of summer courses, research and internships. The focus will be to increase post-graduate traction to these schools as we expand our work with them," said Vanita Shastri, Dean of Global Education and Strategic Partnerships at Ashoka University.
In the pipeline is an MOU with Ghent University in Belgium which is in its final stage of review and signing. The proposal includes mutually beneficial academic programmes and courses; the exchange of academic staff for the purpose of teaching, training or research, and the exchange of students for study, internship, or research.
In addition, partnerships for summer schools have been signed with Utrecht Summer School in the Netherlands, Universita Catolica del Sacro Cuore in Italy, the University of Pecs Summer School in Hungary, and the University of Leeds in the UK.