Placements and Higher Education for Ashoka students
Ashoka University students achieve outstanding placements and admissions for higher education.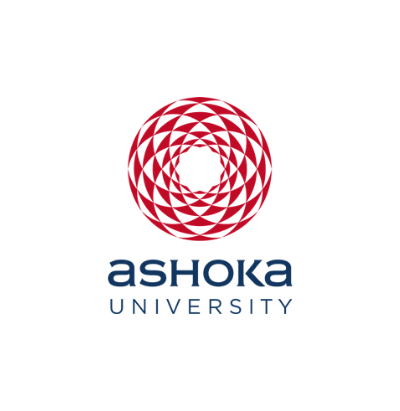 Office of PR & Communications
1 June, 2018 | 8 min read
Click here for more information.
News Update 2018: Ashoka University's Undergraduate students are equipped with a global perspective, leadership skills, communication skills and enthusiasm to make a change. These strengths are being recognized by leading companies and top universities; with 14 students admitted to international universities for higher education and 81 students placed with renowned corporate organizations. Our students have also been accepted into fully-funded PhD programmes at The Ohio State University, Emory University, Brown University, University of Connecticut, The University of Kansas, University of Washington and University of Missouri.


Our first batch of 4-year Undergraduate students (Ashoka Research Scholars) have been offered job opportunities by some of the best organizations in India. These include McKinsey & Company, Deloitte, Star TV, Genpact, Zomato, RBL Bank, India Infoline, MuSigma and Central Square Foundation.
These are some employers:
| | |
| --- | --- |
| Ambition Box | Max Healthcare |
| Amuse Labs | McKinsey & Co |
| Albright Stonebridge Group (ASG) | Microsoft Research (SGO) |
| Boston Consulting Group | Mu Sigma |
| Better Mortgage | Mephroplus |
| Bloomberg Quint | NRB Bearings |
| Business Standard | ParentCircle |
| Centre for Teacher Accreditation | PRS Legislative Research (PRS) |
| Clix Capital | Quicksand |
| Central Square Foundation (CSF) | RBL Bank |
| Deloitte | Reimagining Higher Education Foundation |
| Deshpande Foundation | Samaj Pragiti Sahayog (SPS) |
| Edbrand | Star TV |
| Education Initiatives | Trivedi Centre for Political Data (TCPD) |
| Essai Education | |
| Ernst & Young (EY) | |
Many other outgoing 4th year and 3rd year students, across majors, have received admissions offers for higher studies at some of the world's best educational institutions. These include Oxford University, Cambridge University, the London School of Economics, Columbia University, University of Chicago, King's College London, Trinity College Dublin, the Indian School of Business, Bocconi University Milan, Sciences Po Paris and the School of Oriental and African Studies at the University of London. This is a rare achievement for a first batch passing out of an Indian university, and a testament to the quality of the students and the education they received at Ashoka.


These are the universities:
| | |
| --- | --- |
| Barcelona Graduate School of Econommics | Singapore Management University |
| Bocconi University | Syracuse University |
| Brown University | Tata Institute of Social Sciences |
| Cambridge University | The Graduate Institute, Geneva |
| Cornell University | Trinity College Dublin |
| Emory University | Tufts University |
| Georgia State University | University College Dublin |
| Hong Kong University of Science and Technology | University College London |
| IIT Gandhinagar | University of Amsterdam |
| Illinois Institute of Technology | University of Bath |
| Indian School of Business | University of Bristol |
| Indian School of Design and Innovation | University of Chicago |
| Kent University | University of Connecticut |
| King's College London | University of Denver |
| London School of Economics | University of Edinburgh |
| Manchester University | University of Florida |
| National University of Singapore | University of Groningen, Netherlands |
| New York University | University of Kansas |
| Northern Illinois University | University of Maryland, College Park |
| Ohio State University | University of Minnesota |
| Oxford University | University of Missouri |
| Paris School of Economics | University of St. Andrews |
| Peking University | University of Sussex |
| Queen Mary University, London | University of Trento, Italy |
| Rutgers University | University of Twente, Enschede |
| School of Oriental and African Studies (SOAS) | University of Washington |
| SciencesPo | Warwick University |
| Simon Fraser University | |