Re-defining Care: Lessons from India (and my Mother)| Dr. Vikram Patel
Pershing Square Professor at Harvard Medical School & TIME Magazine's 100 Most Influential People (2015) | November 21, 2020 | Saturday | 5:00 - 6:00 pm IST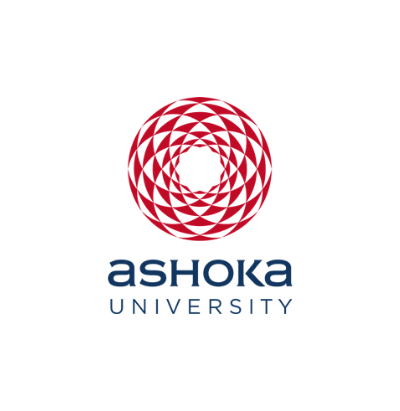 Office of PR & Communications
17 November, 2020 | 5 min read
The Ashoka Distinguished Policy Speaker Series cordially invites you to a distinguished webinar by Dr Vikram Patel, FMedSci, Pershing Square Professor at Harvard Medical School and TIME Magazine's 100 Most Influential People (2015) on November 21, 2020 (Saturday) from 5:00-6:00 pm (IST).  
He will be delivering the talk on – Re-defining Care: Lessons from India (and my Mother)
Abstract 
The current pandemic has created an atmosphere of fear and uncertainty. Restriction of movement, zoom fatigue, financial worries, and other wholesale lifestyle changes have taken a toll on people's mental health. We are seeing a steep rise in cases of depression, anxiety, mental exhaustion, burnout etc. throughout the globe. Mental health disorders are also associated with poverty and social disadvantage. Therefore, they require more attention, especially in India, where a large chunk of the population falls in this category. Love, empathy and the formation of healthy relationships with one another have allowed the human race to flourish as it has. 
 1 out every 12 Indian needs medical intervention as their mental health symptoms is either chronic or their severity is too high. The ratio between mental health care providers and the population is worsening. These figures highlight the need to make changes in the way mental health care demands are met, by looking at new models and approaches. Thus, there is a need to redefine care and incorporate the mental health aspect in all professions which deal with human relationships like general physicians, psychiatrists, psychologists, teachers, parents and so on.  
Dr Vikram Patel has designed various intervention measures to better the same and with his vast fieldwork and academic experience comes in handy in innovative practices that can help the global healthcare community take new steps towards healing mankind in these testing times. 
Speaker's Bio
Dr Vikram Patel is presently The Pershing Square Professor of Global Health in the Department of Global Health and Social Medicine at Harvard Medical School. He is an Honorary Professor at the London School of Hygiene & Tropical Medicine, where he co-founded the Centre for Global Mental Health in 2008 and is a fellow of the UK's Academy of Medical Sciences and served on several WHO experts and the Government of India committees. 
Dr Vikram Patel was appointed by the Government of India's Ministry of Health to write India's first mental health policy and designed the National Mental Health Program for the period of 2012-17. He is also the co-founder of Sangath, a mental-health research NGO that links health-care services with research and engages people and various sectors in providing and developing health care. Sangath was awarded the MacArthur Foundation's International Prize for Creative and Effective Institutions in 2008. He has pioneered scholarship documenting the burdens of mental illness across cultures and worked to create sustained interventions to alleviate these burdens in India, South Asian countries, sub-Saharan Africa, and other countries. 
He was listed in TIME Magazine's 100 most influential persons of the year in 2015. 
 The talk will be followed by a moderated Q&A session. For any queries, comments and suggestions please contact ashokadistinguishedpolicyspeakerseries@ashoka.edu.in