Returning and Working Mothers: Breakthrough Training
The final phase of the training is scheduled for November 14th & 15th, 2018.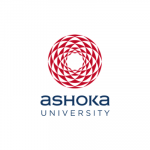 Office of PR & Communications
25 October, 2018 | 4 min read
The Genpact Centre for Women's Leadership (GCWL) is facilitating the Breakthrough training programme for women aspiring to rebuild and strengthen their careers post maternity. The third and final phase of the training is scheduled for November 14th and 15th, 2018. In this phase, the participants, Returning and Working Mothers, learn to manage power relations and influences in the workplace, network for career growth, and manage difficult conversations at home and work throughout the reintegration process.
Phase 1 of the training (August and September 2018) brought participants' focus to developing career goals and delineating action plans to reach leadership positions after their maternity break. Phase 2 (October 2018) stressed on mastering skills that increase employability, building a personal brand, and seeking mentors for career progression.
The training follows through from the research findings of GCWL's qualitative study on lived experiences of maternity and career among women and their return to workforce across sectors. The findings were presented in the report, "Predicament of Returning Mothers," launched April 25, 2018.
The insights in the study were arrived at through an investigation of the complex network of individual, family, social, and workplace factors that force women to leave the workforce post pregnancy and childbirth. The study also assessed initiatives taken both by the government and corporates at several levels from mentorship to maternity management programmes. The study offered a comprehensive overview of the challenges by including perspectives from employers from across three sectors.
For more information, please email gcwl.breakthrough@ashoka.edu.in.
Know more about the Breakthrough Programme here.