Revisiting William Faulkner with Prof. Johannes Burgers
Almost a century after William Faulkner rose to prominence as one of America's greatest writers, the Nobel Laureate and twice-Pulitzer Prize recipient is being revived in digital form.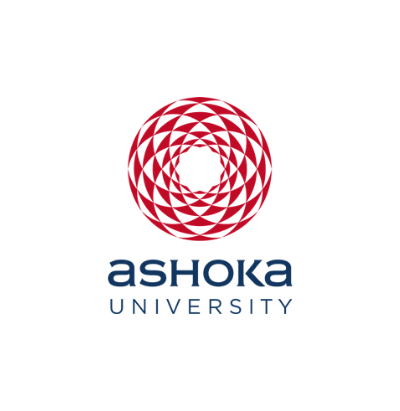 Office of PR & Communications
2 February, 2022 | 4m read
Ashoka Professor of English and Digital Humanities, Dr. Johannes Burgers has been co-awarded a USD 147,000 grant from the National Endowment for the Humanities (NEH) for a project titled Teaching and Learning William Faulkner in the Digital Age. Dr. Burgers will co-direct the digital humanities project with Prof. Christopher Rieger of Southeast Missouri State University, and Prof. Worthy Martin of the University of Virginia will serve as director of technology.
The announcement comes at a time when many teachers around the world have been experimenting and innovating with digital learning due to the pandemic. The grant will try to formalize these practices by working with a dedicated team of instructors to create a series of digital learning modules based on the information available through Digital Yoknapatawpha, a site that reimagines Faulkner's fictional world in digital form.
We sat down with Professor Burgers to guide us through Faulkner's life and work, and how it led to a radically new approach to studying literature through Digital Yoknapatawpha.
---
Excerpts from an interview:
What drew you to William Faulkner?
When I was in graduate school, I was studying for my oral exam, which basically means you get a couple of months to read about a hundred books. It was absolutely grueling, and it made me wonder why I ever wanted to pursue a PhD in the first place! Then I picked up Faulkner's The Sound and the Fury, one of the books for the exam, and from the minute I opened its first, radically experimental pages I couldn't put it down. It made me fall in love with literature all over again.
How do you look back at his literary career?
Faulkner's career is an object lesson in what it takes to become a great writer. He constantly dealt with rejection, revised endlessly, and, despite many years of personal and financial hardship, he stayed true to his vision. In the end, he took his small town in northern Mississippi, and put it on the map because of his stories.
Yoknapatawpha, the fictional county where his novels and short stories were set is based on Lafayette County, Mississippi, where Faulkner spent most of his life. How you think Faulkner's writings have been influenced by his own experiences in life?
While it is true Faulkner drew a lot of inspiration from his "postage stamp" of native soil, I think it would be a mistake to draw a one-to-one correspondence. What makes him such a powerful writer is that he takes his very local setting and turns it into a massive saga that connects to the broader human experience.
Coming to Digital Yoknapatawpha, it is indeed a new type of information literacy. What does the platform contain currently and what strides do you hope to make with the new grant received from the National Endowment for the Humanities?
The platform started out as a "deep atlas" of all of the characters, locations, and events in Faulkner's Yoknapatawpha fictions. That is, an interactive map on which users could project the different stories and learn about them through different tools. Since that initial phase of the project, we have added all sorts of features, including: advanced visualizations, archival manuscripts, audio recordings of Faulkner speaking about his work, character genealogies, scholarly commentaries, historical photographs, a biography of every character and location in the fiction, and an index of keywords for each event. We have also been developing lesson plans that will allow teachers to use the materials in class. While I think the current lessons are great, they have all been designed by people who have helped build the site. If you are very familiar with the technology, it can be hard to remember what it might be like for someone using it for the first time. For the upcoming NEH grant, we have recruited faculty from different backgrounds to help us translate the material to their own classroom through new learning modules. Their fresh perspective will be invaluable when it comes to improving usability.
How has the response to the platform been so far?
We have been working on the platform for ten years, and we are finally at the stage where we have accrued a consistent user base. In fact, we have about 2,000 visitors to the site every day. That's nothing compared to a cute cat video, but by academic standards that's pretty significant. I don't think more than even 20 people have ever read any one of the articles I've published in an academic journal! That said, we would like to see the site become a more established resource in the classroom. Ultimately, we are doing this because we want to help other students and scholars get excited about Faulkner, and to provide new ways of thinking about literature through digital methodologies.
Where are all these information and materials drawn from? Is it also a step towards archiving?
The materials on the site come from a variety of sources. The bulk of the content has been created by our dedicated team of collaborators. We have had to enter each character, location, and event into the database manually. This is very time-consuming work because it involves a lot of collaboration and peer-review. Still, the result has been a very rich database of everything in Faulkner's fiction that, in many respects, does function like an archive.
There are also supplementary materials such manuscript pages, photographs, and audio recordings. The majority of these materials have been shared with us by the Albert and Shirley Small Special Collections Library at the University of Virginia. Other libraries have also been kind enough to give us permission to digitize and display parts of their collections. In doing so, we are making important parts of different archives available to people. We hope that this is a valuable resource for scholars and students who may not necessarily be able to travel to the various libraries to view the originals.
Do you have similar plans for Ashoka that we can look forward to?
In my digital humanities classes we have been using a similar methodology to document characters, locations, and events in novels and short stories about the Partition. This project is still in its very early stages, but already it is fascinating to see what types of spaces Partition literature focuses on and how those spaces are represented. Hopefully once this grant is completed, I can start thinking about funding for this Partition project.