Students and Alums win scholarships to make Ashoka proud!
The academic year 2022-2023 has seen Ashoka students and alums win several scholarships to pursue graduate studies across the world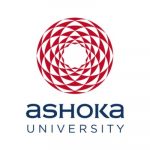 GESP
13 April, 2023 | 4m read
For the very first time, Ashoka alum, Dhruv Agarwal, won the prestigious Quad Fellowship. The Quad Fellowship is a joint initiative of the governments of Australia, India, Japan and the United States that sponsors 25 exceptional fellows from each Quad country to pursue graduate studies in the US.
Dhruv is pursuing a Ph.D. in Computer Science at Cornell University, USA. He graduated Magna cum Laude in Computer Science from Ashoka University in 2020. He then spent two years working at Microsoft Research. Dhruv is part of the first cohort of 25 students from India to be part of the 100 exceptional STEM graduate students to receive this fellowship in 2022. At Ashoka, he was awarded the Undergraduate Research Excellence award and won the Student Life Excellence award for his contributions to student life and social impact. National-level player Dhruv represented Ashoka in badminton, football, and tennis. In an interview, Dhruv said, "Ashoka has helped me more than I imagined any university would."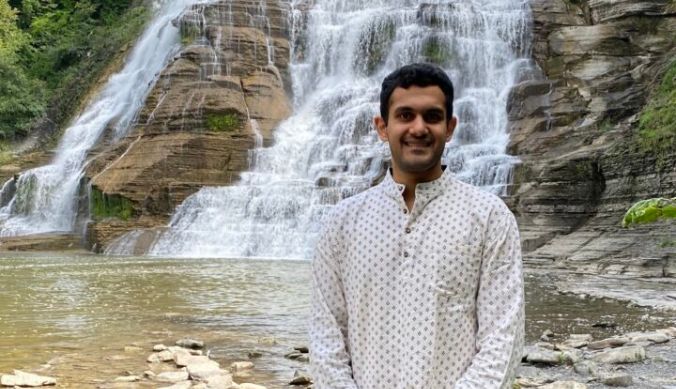 The fellowship is a first-of-its-kind scholarship programme designed to build ties among the next generation of scientists and technologists by building a foundational understanding amongst the 100 recipients about each other's societies and cultures through robust programming with each country's top scientists, technologists, and policymakers.
Another first for Ashoka University is to have its first McCall MacBain Scholar announced in April 2023. Ashoka University students Mohit Kumar (ASP'23) and Rohit Vasishta (ASP'23) were chosen as finalists for the first global cohort of McCall MacBain Scholarships at McGill University in Canada. This is the largest number of finalists from any university in South Asia. Both travelled to Montréal, Canada for the final interviews in March.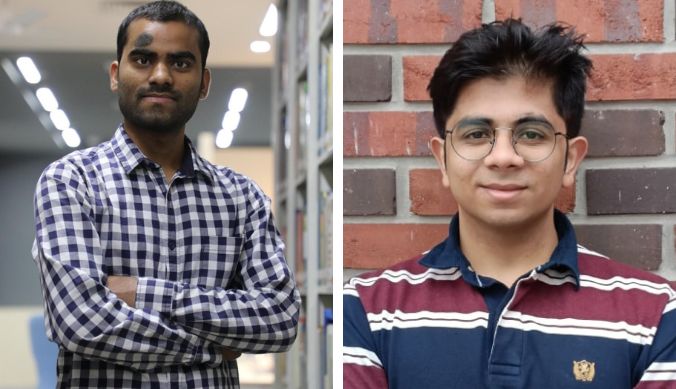 Mohit Kumar, a senior at the University, has become the first and only Indian to win the McCall MacBain Global Scholarship provided by McGill University in Montréal, Canada this year. He is one of the 10 global recipients of the scholarship. A second Ashoka student, Rohit Vasishta, won a $20,000 award as an international finalist. Both Mohit and Rohit have been accepted into master's programmes at McGill University in Canada where they will begin their graduate studies in fall 2023.
Mohit Kumar is completing his undergraduate degree in History, International Relations, and Persian at Ashoka University. In an interview, he said, "Ashoka University provided me with quality education to practice critical thinking and writing skills. Similarly, the equitable opportunities helped me work with different offices, widening my horizon of understanding and skill set such as research and professional development. This has helped me in the holistic application process of the McCall MacBain Scholarships at McGill." 
Rohit is studying mathematics and computer science at Ashoka University. In an interview, Rohit said, "Ashoka University has guided me in building the mind to think critically, and provided me with multiple opportunities to grow and showcase my work. I am extremely privileged to have been part of this institution."Both Mohit and Rohit were selected as Millennium Fellows in the 2021-2022 cycle for their social impact work.
For a second time, an Ashoka student has won the Rhodes Scholarship. Daksh Walia, a proud recipient of this scholarship is a final year master's student of Economics at Ashoka University. Daksh feels that "The rigour with which economics is taught at Ashoka helped me adapt to the program well, and hopefully, I will not struggle too much in the early months."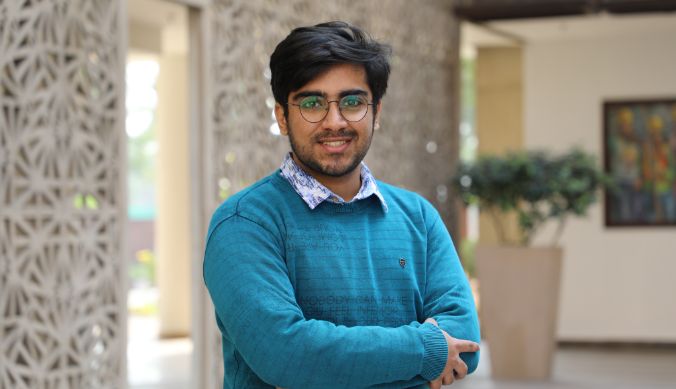 The Rhodes Scholarship is the oldest (first awarded in 1902) international scholarship programme, enabling outstanding young people from around the world to study at the University of Oxford. It is a fully funded, full-time, postgraduate award that enables talented young people from around the world to study at the University of Oxford.
Lalchhanhimi (Chhani) Bungsut, an Ashoka alum from the Undergraduate batch of 2021 received the much coveted Inlaks scholarship from the Inlaks Shivdasani Foundation to pursue a Masters in Social Anthropology at the University of Oxford. In an interview, she said, "Over the three years I spent at Ashoka, I grew more confident in my ideas and thoughts."
Gurmat Singh Brar, an alum of Ashoka's ASP batch 2021 received the prestigious Felix scholarship to pursue his M.Phil. in Politics at the University of Oxford. Gurmat majored in Political Science, with a Magna Cum Laude from Ashoka University. Gurmat recollects, "I clearly remember walking out of my first class at Ashoka back in 2017. At that moment, I knew I was in a special place."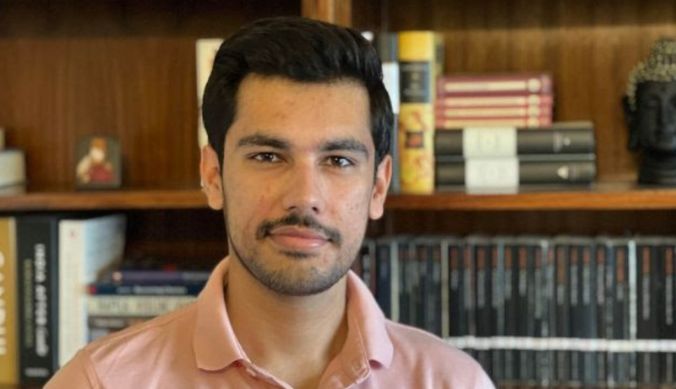 The Felix Scholarship enables outstanding students from India to pursue graduate studies in any subject at the University of Oxford, the University of Reading and the School of Oriental and African Studies, University of London (SOAS).
Pawas Pratikshit, an alum of Ashoka's ASP programme graduated with an Advanced Major in Political Science and a minor in English. He received the Charpak Masters Scholarship (BCS). Pawas summarizes his Ashokan experience in a single song, Yun Hi Chala Chal from the famous movie Swades and firmly believes that one must always retain their individuality and live life to the fullest.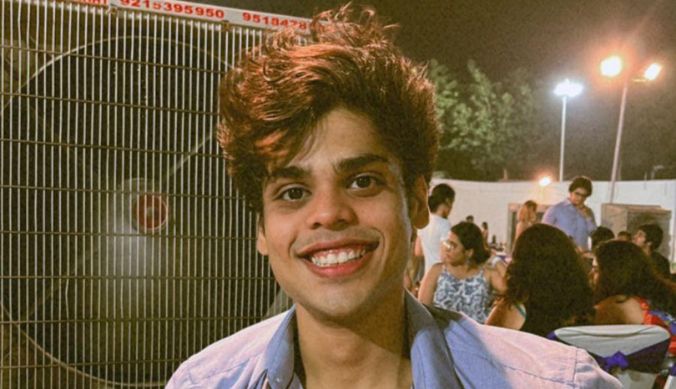 Charpak is the French government scholarship programme in India. It allows Indian students to study at the undergraduate or postgraduate level in public and private institutions in France.
Three Young India Fellows from the YIF programme have made it to the Harvard Graduate School of Education (HGSE). Tanita Abraham YIF'2014 has received the Fulbright Scholarship to study Education Leadership, Organization and Entrepreneurship at HGSE. Bhaswar Khan YIF 2019 is headed to study Human Development & Education and Tarika Seth, YIF 2015 will be joining the Learning Design, Innovation, and Technology Program at Harvard Graduate School of Education.