Study Abroad experiences from students
Seven students from Ashoka University are spending a semester abroad in the Fall of 2017 in leading global institutions such as Harvard, Sciences Po, and University of Pennsylvania.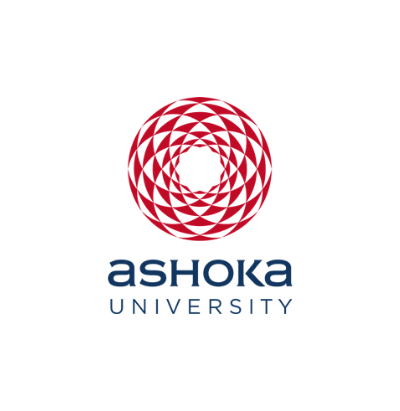 Office of PR & Communications
29 September, 2017 | 6 min read
Shivani Mangal, an undergraduate student at Ashoka University is spending this Fall semester) at Harvard University. Just a few weeks into the classes, she says, "I wish I could go explain about each of my four courses here – the mammoth and world famous CS50 with Prof David Malan and his army of Teaching Fellows; a discussion and group activity based Entrepreneurship course led by Harvard Business School professor Tarun Khanna, History seminars on Zionism with Prof Derek Penslar, a graduate seminar on Modern Asia with Professors Amartya Sen and Sugata Bose. Each class is so unique – in terms of size, student composition and the level of participation – that I cannot make a broad generalization except to say that I love attending all my classes." Shivani feels that her training at Ashoka University has been instrumental in preparing her for Harvard, and the encouragement she received at alma mater, has enhanced her confidence to stick her hand up and ask questions and debate with a world renowned Noble Prize winner and an Indian Parliamentarian on topics like whether or not an 'Asian' identity can exist in international politics.
Shivani Mangal at Harvard University
Shivani is one of the seven students from Ashoka University who are spending a semester overseas in Fall 2017. The students chose their host universities which include leading global institutions such as Harvard, Sciences Po, and University of Pennsylvania.
Another undergraduate student is Palomi Vatsyayan who is studying at the Reims campus of Sciences Po. She was nominated from Ashoka University for the exchange programme this semester. Palomi is taking diverse courses in International Relations that will augment her studies here. She is also taking French language class, where she learns the language through games with other international students. To sum up her first few weeks, Palomi says, "Sciences Po is extremely diverse yet sharply focused, steeped in ancient history yet strikingly modern, very French yet remarkably international. Overall, it offers an unforgettable range of experiences!"
Palomi Vatsyayan at Sciences Po
Aaina Singh is spending her semester at University of Pennsylvania where she is taking Psychology courses. "I have made friends from all nooks and crannies of the world. I have sat in a class marveling over the inner workings of the brain while struggling to understand how it conjures up the mind, I have gorged on gyros and Philly cheese-steaks from tiny food trucks, I have had conversations with total strangers and learnt about the ways in which diversity begets diversity, and I have shared a roof with three women from totally different backgrounds ranging from Africa to Peru to Greece," she says. On the other hand, she has also learnt how to do her own laundry, wash her dishes, throw her own garbage, and set up her bank account – things which she wasn't compelled to do in the comfort of her home or at Ashoka University. Hence, Aaina has some piece of advice for students you would like to spend a semester abroad, "Those who wonder what the benefits of a semester abroad are, here's the short answer: It will push you out of your comfort zone, it will give you new experiences that could potentially transform your outlook towards life and it will help you forge new connections with people from all over the world, making you a truly global citizen."
Nayani Goyal is taking English and Film courses at King's College London; Aaishwarya Jain was nominated to spend a semester at HEC Paris and is taking Economics, Finance, Entrepreneurship courses; and Shriya Rao is at University of Melbourne taking Psychology courses.
The Office of International Programmes at Ashoka University offers unique study abroad programmes to students who want to explore new cultural and academic avenues in partner and other international universities.
Applications for spending a semester abroad in Spring 2018 are now open. For more information, contact studyabroad@ashoka.edu.in.