Study Abroad Experiences of Ashoka students
The Office of Global Education and Strategic Programmes (GESP) at Ashoka University organizes an annual forum, in September, to give students who spent summer abroad, a platform to share different aspects of their study at various global universities, under the 'Study Abroad Experience Forum.'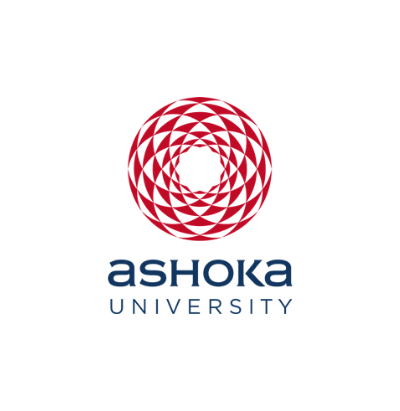 Office of PR & Communications
1 September, 2019 | 10 Mins read
The Office of Global Education and Strategic Programmes (GESP) at Ashoka University organizes an annual forum, in September, to give students who spent summer abroad, a platform to share different aspects of their study at various global universities, under the 'Study Abroad Experience Forum.' It offers a great opportunity for those planning a summer abroad to gain useful insights from their peers. Students shared their experiences of taking courses and doing research at various partner and non-partner universities in the summer.

Ashoka students opted for a range of courses – from Business to more interdisciplinary courses in IR, Literature , Media and Environmental studies. Many of these courses were open to all age groups. For instance, students from King's Summer recalled that the course on Secret and Spies welcomed students from a variety of backgrounds and included professionals, independent researchers and graduates which gave them a wide network to engage with. Students like Mahendra Raju who went to HEC Paris was the only student from India in his course and had a great opportunity to meet students from different countries. Our students also acknowledged that Ashoka prepared them well for University classrooms abroad where they did not feel inhibited to present during seminars and engage in classroom discussions.
Vighnesh Hampapura, who was selected for the Cambridge Summer Programme, was very grateful for the opportunity that let him become a part of a prestigious institute where great minds like Charles Dickens and Issac Newton studied. He also shared his experience of visiting Shakespeare Company in London which was his dream since childhood when he was reading plays and acting in theatre groups. While sharing highlights Vighnesh also added, "An acting class, with Vivien Heilbron, an Emmy-nominated actress no less, changed in fundamental ways my approach to read and perform Shakespeare. A class that combined literary analysis, theatre and performance: could I have asked for more?"

For many, this was the first time abroad. Shivam Sahu, who got the opportunity to attend the summer programme on Cyber Security at Tel Aviv University in Israel, spoke about his first experience on the plane and the challenges of landing in a new city in a different country, far away from home. Students also shared the experiences of encountering cultural differences and adjusting to the new country in terms of mode of travel, food and language. Many shared anecdotes of how they lost their way in London! Kashika Gokhale, who attended the King's Summer School, spoke about important lessons learnt about budgeting and cooking.
Ashoka students attended summer programmes – from Stanford, Lehigh, Wellesley College and University of California Berkeley in the US, to universities in the UK like Oxford, LSE, King's, Cambridge and others like Koc University and Tel Aviv University. The Office will continue supporting students by bringing the best opportunities to enhance their academic journey and undergraduate experience.