Sumana Roy goes Beyond the Classroom!
Ashoka University's faculty explore a universe of ideas in this live and interactive virtual seminar series.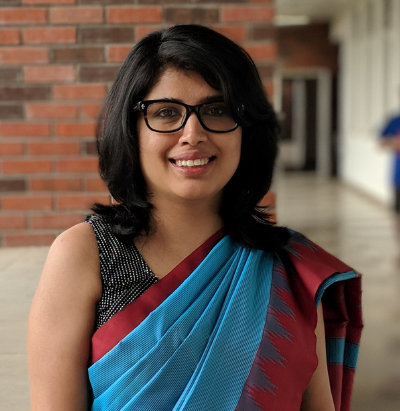 Sumana Roy
8 April, 2021 | 2 min read
'Kavi Kishordas, Kishore Kumar Khandwawala, Kishore Kumar' Kishore Kumar often referred to himself in the third person, so that he was playing a ventriloquist to himself in his interviews, one Kishore interviewing another, often from another phase of his life, or discussing himself in an interview as if he were a stranger. Whether it was this or his 'madness', or the nonsense or gibberish vocabulary that he brought to Bangla and Hindi cinema, or the language of relentless 'improvisation' with which he tried to offset the power-centres of gharanas, we find in his art, in his singing and his acting, evidence of the double life of the provincial. I shall talk about Kishore Kumar the Provincial.
Join us at 6:30pm on Saturday, April 10th
All seminars of Beyond the Classroom are free and open to all.
About Sumana Roy: Sumana Roy is the author of How I became a Tree, a work of nonfiction, Missing: A Novel, Out of Syllabus: Poems and My Mother's Lover and Other Stories, a collection of short stories. She is Associate Professor at the Department of English and Creative Writing, Ashoka University.
About AshokaX-BTC: 'Beyond the Classroom' (BTC) is Ashoka University's attempt to bring to a wide audience, in an accessible format, leading-edge ideas cutting across the intellectual and research interests of our diverse, renowned faculty body. Semester 1 of BTC saw 12 fascinating seminars in subjects spanning from Philosophy to History and English to Biology.