Summer Abroad Programmes at Ashoka
Ashoka University has several partnerships with leading universities from around the world.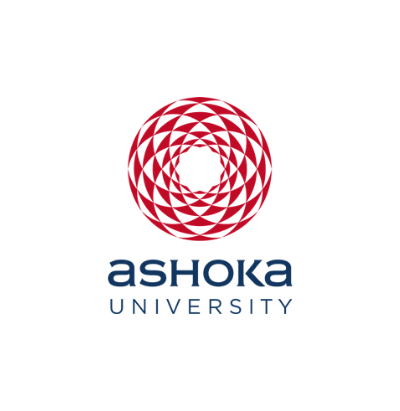 Office of PR & Communications
1 February, 2016 | 12 min read
Ashoka University has several partnerships with leading universities from around the world. The latest partnership was recently announced between Ashoka University and Wellesley College on January 21, 2016 at a special event at Wellesley College in Massachusetts, USA.
Ashoka University was represented by founder, Harshbeena Sahney Zaveri, also an alum of Wellesley College who said, "In many ways, Ashoka has modelled its mission in a remarkably similar manner to that of Wellesley. Ashoka and Wellesley are connected above all by the similarities of our vision and goals. Both institutions focus on developing leaders with an emphasis on social consciousness, effective problem solving, and bigger picture capabilities."
This partnership is unique in that it envisions a collaboration between two of its centres and the endeavour to jointly design academic programming that goes beyond mere student and faculty exchanges.
"In its very first year of collaboration between the Albright Institute and the Genpact Centre for Women's Leadership (GCWL) at Ashoka we were successful in sending 3 students to attend the Albright Institute at Wellesley College in January 2016," said Dr. Vanita Shastri, Dean of Undergraduate Programmes of Ashoka University.
The Albright Institute at Wellesley College shares several values with GCWL: the importance of the interdisciplinary approach for holistic learning, a commitment to civic obligations and the importance of being able to adapt to situations that are outside of one's comfort zone with an open mind. Each year, 40 students from Wellesley College are chosen to be a part of the year long programme that includes an internship in the summer and a 3-week long conference in the winter, which end with the Tanner Conference, where the Fellows share their learning experiences. In many ways, The Albright Institute acted as the framework from which the GCWL Leadership Lab Programme was developed. This marked the beginning of the partnership between Wellesley College and Ashoka University, one that will benefit both institutions through research, academic programming, faculty development, student exchanges and more.
Kavita Sunil and Ishika Ray, both from the Undergraduate Class of 2017 and Mahima Sharma, Young India Fellow 2016, were the 3 students who attended the Albright Institute as observers from Ashoka University. They were selected in a competitive process by a panel that included Mr. Vineet Gupta, the Pro Vice Chancellor and Vanita Shastri, Dean of Undergraduate Programmes to visit Wellesley College this winter.
The theme of this year's Albright Winter session was the Sustainable Development Goals (SDGs), 2030. The talks that were held were given by specialists in fields such as refugee education, poverty, policy making, human trafficking and art, to name a few. The 40 students were divided into groups, each presenting a case study on one of the SDGs. Over these three weeks, therefore, the students got the opportunity to look beyond what they knew, and delve into real problems that could have disastrous consequences since they affect us all. The students were forced to think about the difficulties of international collaboration, the complexities of applying global solutions to indigenous settings and most of all, how deeply interconnected these problems are to one another.
Personal Testimony by Kavita Sunil:
Being at Wellesley College was an amazing experience. Since we were staying on campus, we were able to spend time with the students outside of the conference, and I'm happy to say that I've made some friends who will last a lifetime. Incidentally, it was the first time in USA for all of us, and we were lucky enough to be there just as winter began- which meant snowfall! The whole experience, separate from the conference, was memorable – right from the breath-taking beauty of Wellesley College to the students who made us feel right at home.
One thing I definitely learned being at the college was the importance of a spirit of oneness that all the students shared. It was heart-warming to see how students respected one another and supported each other. I have never been in an all-girls institution before, and the kind of support system that they have built for themselves is wonderful, and definitely different from the kind of support we get in a co-ed institution.
The conference itself focused on the theme of the Sustainable Development Goals – it was insightful and at times heart-breaking to see just how much these problems affect us all, but how little is being done to solve them. The need to find solutions that can be applied worldwide and modified to indigenous settings is urgent, and the conference showed us just how difficult it is to harness that kind of cooperation between countries to arrive at a consensus regarding solutions that can be adopted globally.
About: The Genpact Centre for Women's Leadership (GCWL) is a unique partnership between Ashoka University and Genpact with a vision is to mobilise world-class resources to promote women's leadership and gender equity across regions, industry sectors and generations in India.
The GCWL – Leadership Lab is an eight-month long student leadership programme offered by GCWL to create and nurture leadership at the university through various workshops, mentoring programmes, professional development and opportunities to participate in research opportunities. The focus of the GCWL is to empower women leaders in a gender inclusive space.