The Friends of ACWB: Building an Interdependent Community
Ex-volunteers share their experience of working with the Ashoka Centre for Well-Being.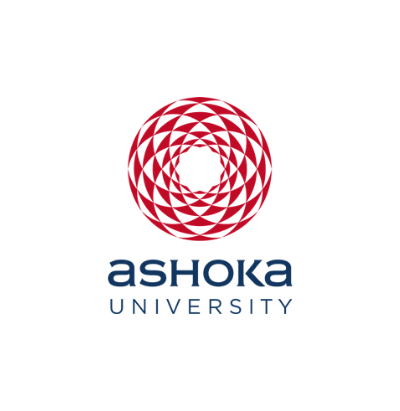 Office of PR & Communications
1 January, 2019 | 5 Mins read
The Ashoka Centre for Well-Being (ACWB) creates a space for students to look out for their peers. Ashokans are encouraged to take ownership of the narrative of well-being at Ashoka.
The Friends of ACWB program empowers students to create campaigns and raise awareness of mental health issues. Carefully selected volunteers may pitch in to the planning and execution of events such as Well-Being Day or be trained to assist with the Dial-A-Peer Helpline (DAPH).
A volunteer who contributed to organising Well-Being Day 2018 shares their experience:
"Well Being Day for me was a chance to give back to the ACWB all that it had provided me with. The Centre has played an extremely crucial role in supporting and safeguarding my mental health this semester. One of the privileges of being a volunteer was that I witnessed the event's positivity spread as the day progressed.
This campus is a world in itself and as students we are all finding our own place in the Ashokan scheme of things. In our pursuits to achieve academic excellence, running clubs, ministries and newspapers it isn't hard to see where and how taking care of ourselves may take a back seat, which is why the spectacle of self compassion pledges being strung in the mess lawns, the sounds of balloons bursting and people taking plants back to their rooms was nothing short of an affirmation that we as a community have the desire and ability to uplift not just our own mental health but also that of others around us.
I am very grateful to the Centre for organising this event and I am even more grateful to them for letting me be a small part of this this otherwise large network of chain-reactions."
A member of last year's Friends of ACWB program shares their experience:
"I was beyond excited when the opportunity for volunteering opened up and even more so when I got selected. The journey has been a roller coaster ride – full of ups and downs – happiness, tears, wonder and mostly love. It's been an important part of my life. I'm glad I could do this – it changed my life and it's made me a better person."
"Members of a community are best suited to support each other." Dr. Arvinder (Director, ACWB) is a proponent of student-run helplines. The Dial-A-Peer Helpline (DAPH) allows callers to speak confidentially without fearing shame or judgement. Carefully selected student trainees are coached in listening and picking up signs of anxiety or depression. They direct callers to the appropriate resources on campus and are supervised by professional counsellors. The emphasis is on lending an ear at the right time rather than giving advice.
The helpline operates from 6 P.M. to 8:30 P.M. on weekdays. This year over 50 volunteers signed up to be a part of the DAPH. Here is the experience of an ex-DAPH volunteer:
"Thank you for giving me a chance to help others and enter a world which is so selfless and kind. I know how difficult it is to listen to others and at the same time manage your own emotions, but you all taught us how to do this bravely! I hope you continue the helpline with the future YIFs and UGs and continue to inspire them."
The centre aims to continue its work by creating more capacity building opportunities for all the stakeholders of the Ashokan community. 
The ACWB welcomes conversations.
Contact Us
Email: well.being@ashoka.edu.in
Book Appointments: http://acwb.ashoka.edu.in/