The 'ones' who stayed back
The Fellows have their own stories of evolving and growing during their time at Ashoka, which goes beyond their professional development.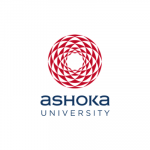 Office of PR & Communications
1 August, 2015 | 10 Mins read
"Even when it is dark here, the sun is shining on the other side of the Earth. The sun shines all the time, even though we never notice it is working…"
Three young men read these lines written by eminent Indian poet Satish Kumar, impersonating the much loved Professor Kenwyn Smith, at the last phase of the Young India Fellowship Alumni Weekend this year. Prof. Smith, who teaches Group Dynamics and Leadership in the New Economy at the Fellowship every year, had sent these lines to a teary eyed, overwhelmed and excited audience comprising of the YIF alumni.
While the three men – Dhruv, Karan and Kaustubh were excitedly reading out these lines to us, a realization dawned over me.
At Ashoka University, the Young India Fellows are the Sun, aren't they?
Akin to birds flying out of the nest, many Fellows have flown all over the globe and are making Ashoka proud. Some are involved in research at some of the premier universities in the world, others are creating significant impact in the corporate and the social sector, and some are successfully building and running companies of their own.
On the other hand, many have chosen to stay back at Ashoka and are helping build this remarkable institution, bit by bit.
They are in fact, helping Ashoka's Founders come closer to what Emperor Ashoka envisioned over two thousand years ago- an institution that prepares students to be ethical leaders in a diverse and complex world. In doing so, little have the Fellows realised that the contributions they are making in this respect from Day 1 have been immense and unparalleled. They are in fact, embodying Ashoka's ideal.
"After the Fellowship, I knew that I was indebted to Ashoka for the rest of my life. When I joined the Genpact Centre for Women's leadership (GCWL) last year, I had thought that it was now my chance to give back to the university only to realize today that yet another year at Ashoka has been such a fulfilling and an enriching experience. I couldn't have asked for a better place to start my career with," says Aastha Dhandia, a Fellow from 2014-15 batch who helped set up GCWL during the course of her year at Ashoka after the Fellowship.
Apart from GCWL, Fellows have been contributed immensely to build other centres from scratch. Take the case of Shiv Sharma, who too has helped Ashoka set up the Centre for Studies in Gender and Sexuality, first as his ELM (Experiential Learning Module) and then as a Deputy Manager. "My biggest learning at my work at Ashoka so far has been in dealing with uncertainties and challenges that come with emerging organizations/institutions. How do you identify, define, plan and launch new programmes and projects, all from the scratch," he probes and one could feel the thrill that he gets out of challenges he faces at work.
Vineet Gupta, Pro Vice Chancellor and Founder of the university feels immense satisfaction about making the Young India Fellows a part of the 'Ashoka Project' as he believes they are able to understand the institution the best and can 'fit very well into cross functional roles, think out of the box and bring great energy and enthusiasm to the workplace'.
He stresses on the fact that, "YIF graduates understand Ashoka very well, having studied here. They get the organizational values and culture very quickly. They bring great energy to the team and are very professional. Their ability to connect with people across functions stands out."
There is an emotion more than passion that holds these Fellows to the institution for a long time. Tanita Abraham, from batch of 2013-14 completed two years at Ashoka last month believes the same about her experience, 'It certainly has been more than rewarding. The fun really has been in working for a cause and vision that you believe in and align with and if it happens to be your alma mater, can it get better?'
The Fellows have their own stories of evolving and growing during their time at Ashoka, which goes beyond their professional development. "The work at the GCWL centre is going to go a long way in championing women's leadership and gender equity across India. Personally, it has been a profound internal journey while listening to women's stories, interacting with women leaders across sectors, working with aspiring women leaders on campus, each day has been an inspiration that has been slowly changing the narrative of my life. I believe. I question. I reflect. I act. I find answers.' adds Aastha Dhandhia about her learnings at Ashoka.
And once more, excerpts from Kenwyn's message reverberate through my mind; that serve as the perfect inspiration for the fellows who are leading Ashoka University forward:
"The sun is the perfect state of being, rather than doing. The sun does not have light. It is light. The sun does not do good; it is good. Be like the sun."
Indeed, the Fellows are the sun!
(The writer is Deputy Manager, Communication and Media Relations and a Young India Fellow from batch of 2014-15)