Those Who Stayed Back: Ashoka University Edition
Here is a glimpse of Ashokans who chose to stay back and contribute to taking Ashoka to greater heights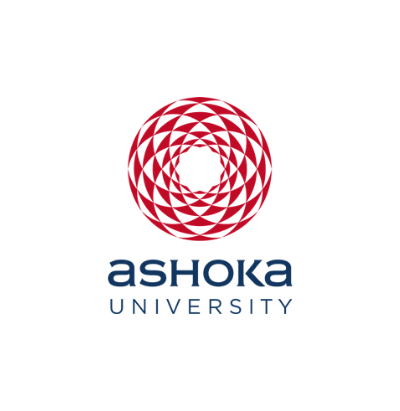 Office of PR & Communications
4 August, 2022 | 4m read
In addition to offering a conducive environment for the students to develop holistically, Ashoka University also offers exciting career choices to contribute to the institution building here. The collaborative work culture and myriad growth opportunities makes the alumni stay back and work behind the scenes.
We present to you the stories of eight Ashoka alumni who talk about their journeys as both students and staff.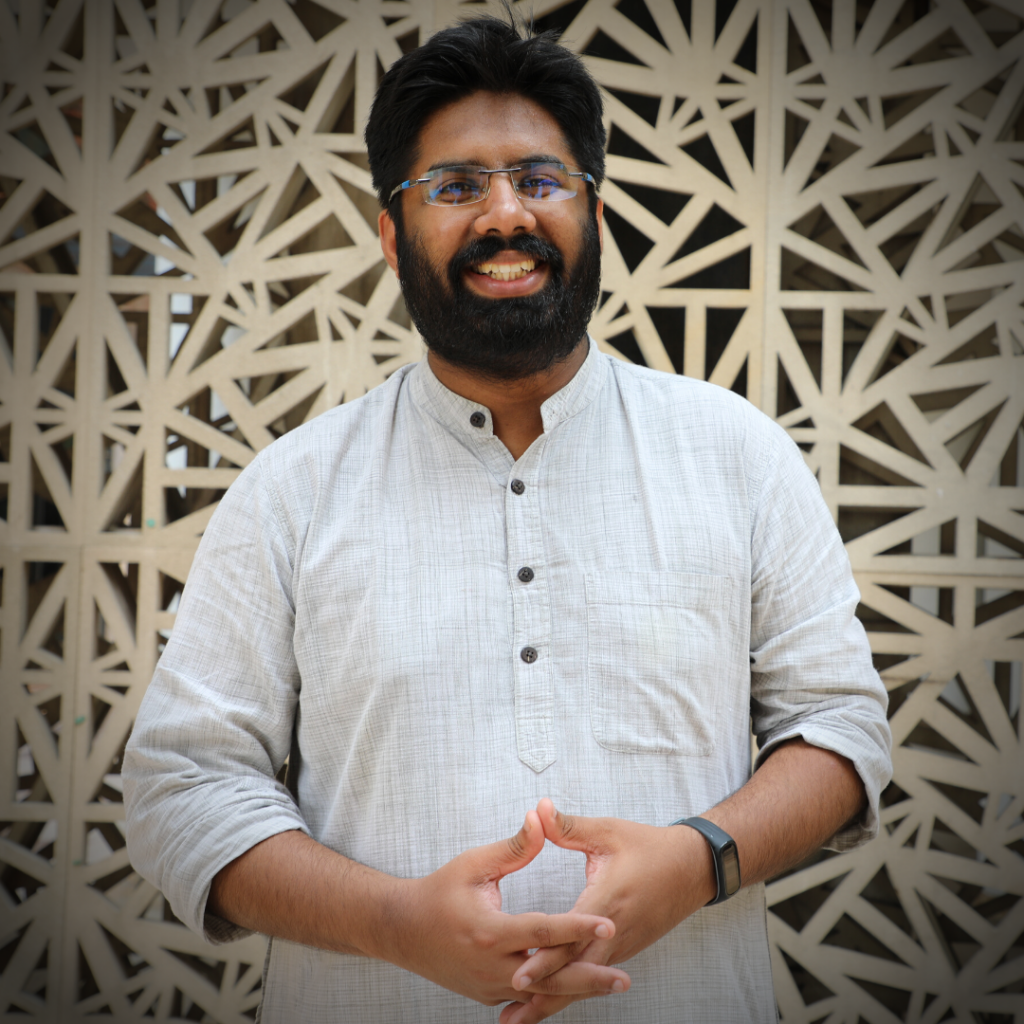 "As the campus experience has grown on me over the years, I have also realized that there'll be no dearth of surprises while working with young minds. While it was particularly evident during the pandemic when we were on crisis duty day in and day out, this period also showed me what true leadership looks like and I will aspire to emulate that as a higher education professional in the days to come."
Geo Ciril Podipara, YIF'18
Manager, Office of Student Affairs
The position in the Office of Student Affairs was the first (and eventually only) role Geo Ciril Podipara had applied for as a student during the placement process at Young India Fellowship. As someone who was quite involved with life outside the classroom throughout his academic journey, the profile offered him a unique opportunity to continue facilitating extra-curricular engagements as an administrator. If he were to put it very candidly, it seemed like he could just continue to do what he enjoyed about University life and also make a modest living off of it.
While the transition from a student to an administrator was relatively easy for him considering he had just been at Ashoka University for about a year, the first few months were still a steep learning curve in terms of drawing boundaries and setting expectations with his yesteryear family, the student body.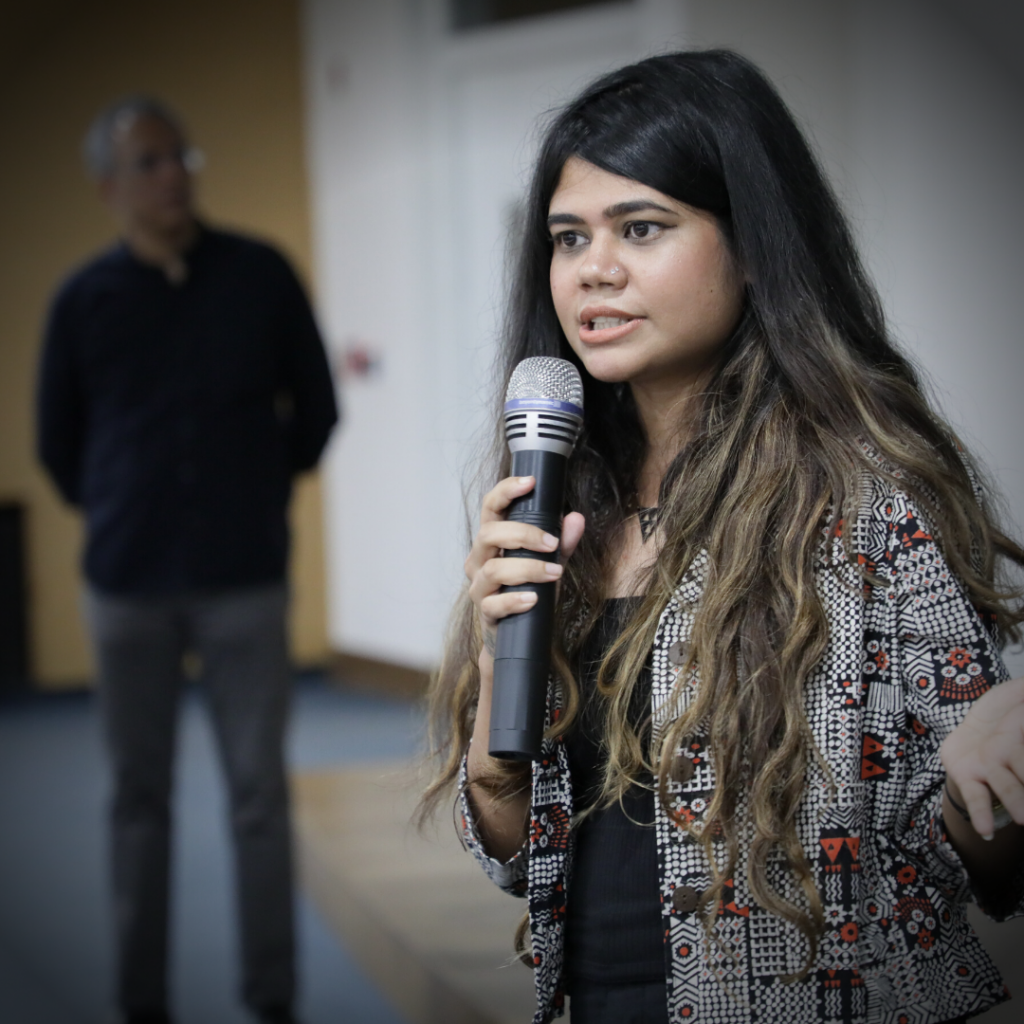 "Before the YIF, I hadn't come across an educational space in the country which was as inspiring and as nurturing as Ashoka is. To build a successful career here, one needs to embody the entrepreneurial spirit, and a little patience helps too. I know I have found my cheerleaders for life."
Akriti Asthana, YIF'18
Manager, Alumni Relations Office
Akriti Asthana picked the Alumni Relations Office over the MLS programme in Philosophy and it was a fairly easy decision. The opportunity had come towards the end of her YIF year, and the JD was everything and nothing at the same time. That got her thinking, this was a once-in-a-lifetime opportunity to build something from the ground up, within the safety net of a rapidly growing organisation. She didn't really know what she was in for.
Akriti has been here for almost four years now and she is incredibly proud of the function that she has built with the support from all stakeholders at the University. It hasn't been all smooth sailing, especially the first two years. But once she found her place in the system, she felt more courageous than ever. It's been a pure joy for Akriti to witness the start-up phase, and now, the growth phase of this massive engine. The Alumni Relations Office is growing rapidly too and she works with an aim to be able to build an exemplary culture of alumni giving back to their alma mater, one that becomes a model for other organisations.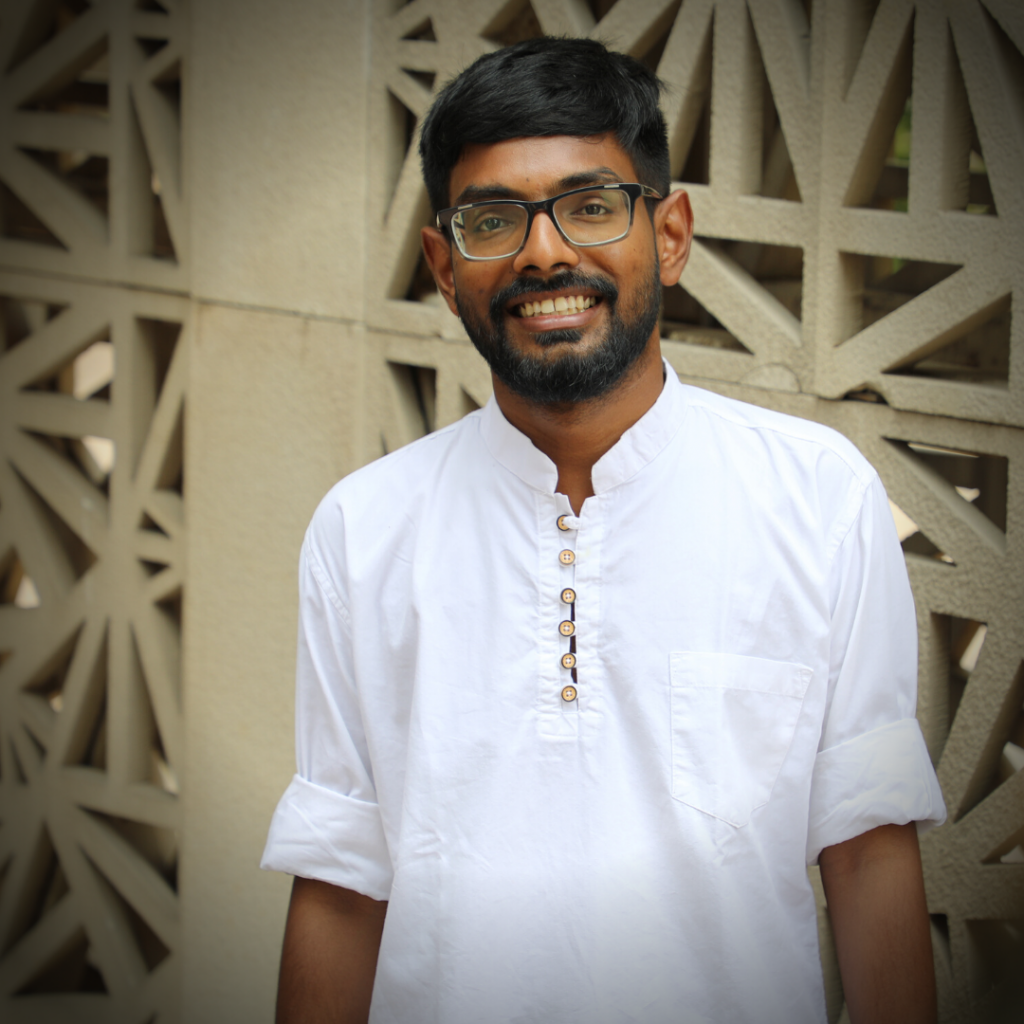 "Every day is a new beginning for us and the challenges that come along with it are always diverse. The job helped me embrace and live up to the responsibility and trust put in us, all in order to finally be able to do something for the university."
Deepak Vamsi Rajavarapu, YIF'19
Deputy Manager, PR & Communications
After graduating as a Biotech Engineer, Deepak Vamsi Rajavarapu worked in different roles in various companies but he was never satisfied. He was curious, wanted to learn more and get to know the world better. It was then that he found out about the Young India Fellowship and decided to pursue the same. It was an unanticipated but amazing shift from anything that he was familiar with. The culture, the learning ~ all of it was new to Deepak.
One thing that he made sure was to inculcate what he possessed in anything that he created. And he likes to believe that it helped him create a difference.
As the fellowship came to an end, a part of him wanted to stay at Ashoka University for a little longer and wanted to give back to the Ashokan community that had given him so much. So, it was another delight when he got an offer letter from the Office of PR and Communications. And that's how he started working here, in this home that Deepak never left, in this community that he had always known and loved. Even though now he is on the other side of the table, being a student here, and knowing how and who to reach out to was a great help.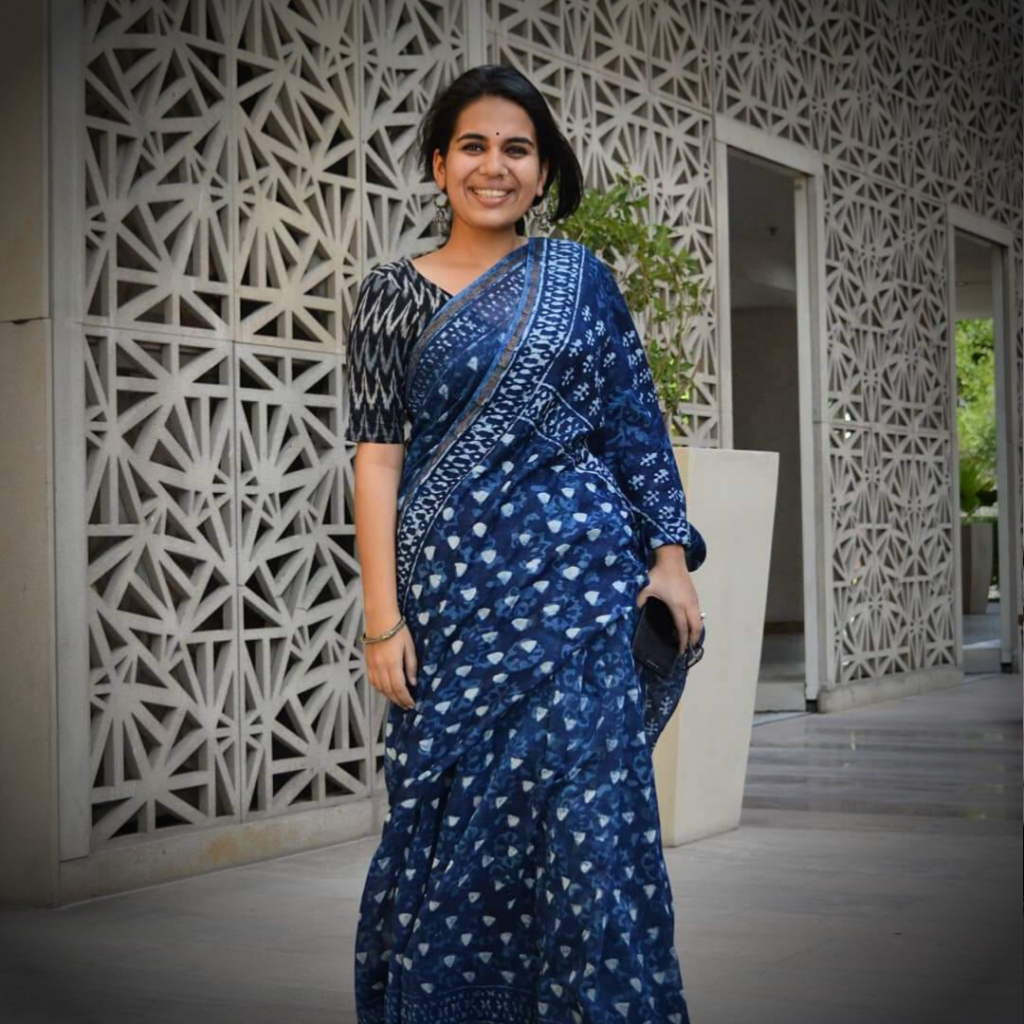 "Joining Ashoka University and coming to the office as an employee did not feel different. It felt like coming home and it was because of the talented and compassionate set of individuals that I was and still am surrounded with. Through the stern support of my peer staff members and seniors, I could tap on my potential to manage people and talents vehemently. As a university and an organization, Ashoka has always given me a blooming ground to take risks, explore passions and discover my purpose."
Manita Chopra, YIF'19
Deputy Manager, Human Resources
Born and brought up in Chandigarh, Manita Chopra graduated with a Bachelor of Commerce and Economics from Panjab University. While she got the opportunity to nourish herself with academic training in the fields of commerce and management, she also wanted to put theory into practice. This led her to a start-up called PU Mirror where she worked as the head of human resources. During her tenure with PU Mirror, she found her knack for managing people, and thus realised that human resources was her calling.
After completing her Master's in Economics, she realized that she needed a more holistic and comprehensive approach to problem-solving. She took a leap of faith and pursued the Young India Fellowship which opened avenues for her. Throughout her fellowship, she engaged herself in group/team activities and could see herself functioning on the people management side. She was also exposed to a diverse group of people which widened her perspective and vision. Therefore, not only was she in love with the culture as a student but was surely enthusiastic when the opportunity to join the HR team was bestowed upon her.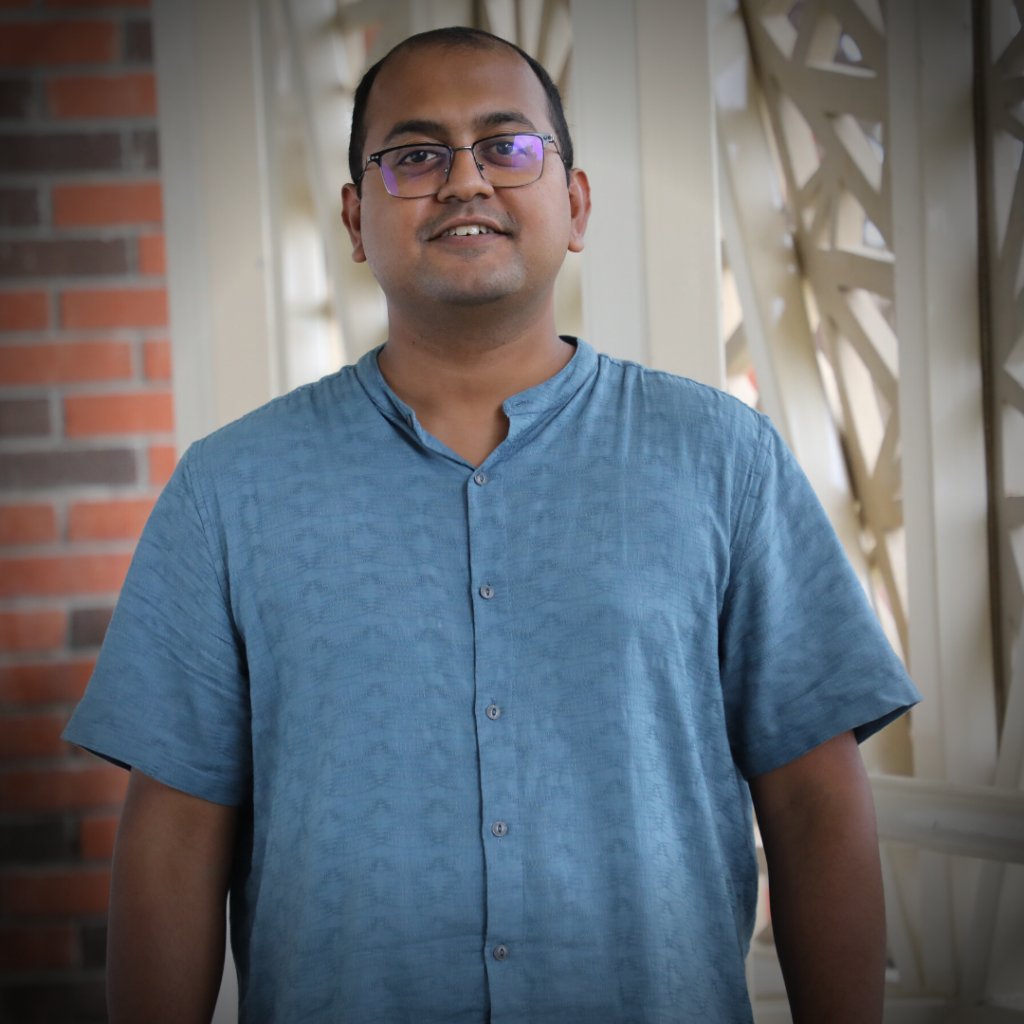 "Working at Ashoka University has been an experience that never gets boring. This is for three reasons: the dynamism of the workplace, conversations with trained and experienced administrators, and being situated close to cutting-edge educational resources. I am someone who likes to read, learn and put things into action. Here I get to do all three."
Bhaswar Faisal Khan, YIF'19
Senior Manager- YIF Learning and Engagement
Bhaswar Faisal Khan was part of the Young India Fellowship, Class of 2019. The diversity of the cohort, the richness of peer interactions, and the multidisciplinary approach of the curriculum got his grey cells running.
Somewhere into the Fellowship, he started wondering how such a supportive and intellectually rich experience was made possible. That was when he learned about Higher Education Administration and Leadership as a field of study, work, and research. He immediately knew that this was what he wanted to do, and Ashoka University became a natural choice. The simple fact that he is able to enable deserving individuals from diverse backgrounds to receive a quality education is what keeps him going. That way, his outreach and admissions role suits him perfectly.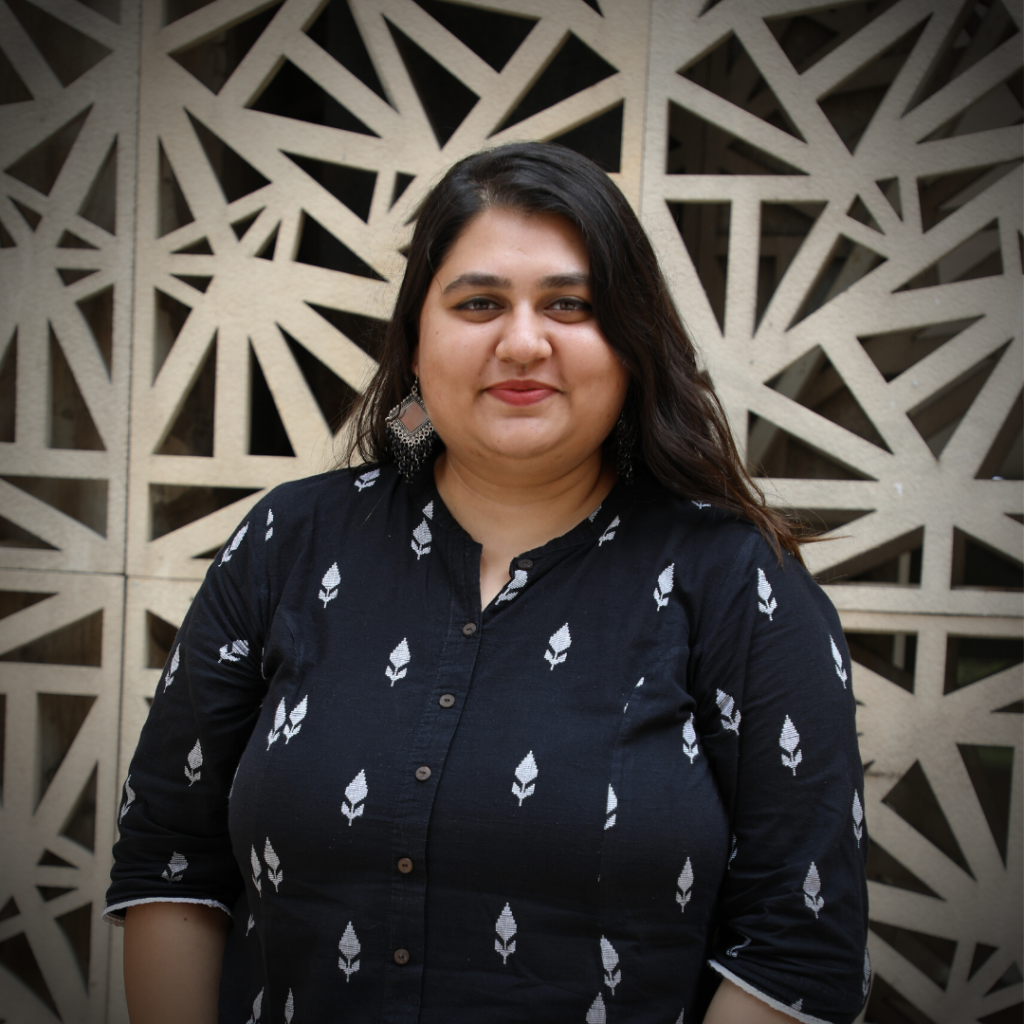 "My experience so far has been both exhilarating and challenging. Exhilarating because I get to discuss new ideas, interact with students, and organize various events, there is always something or the other happening here. However, separating yourself from your student identity and becoming a professional gets sometimes difficult especially when you have spent so much time within an institute. It tends to be your comfort space and our job constantly pushes us out of that comfort zone which I believe is extremely important for all young professionals. Ashoka University has always been my second home, which has been giving me a learning opportunity at every stage of my life."
Anoushka Agarwal, UG'22
Assistant Manager, Office of Student Affairs
Anoushka Agarwal was an undergraduate at Ashoka University with 4 years under her belt. Her bond with Ashoka University was extremely strong as a student and remains strong as a staff member as well.
Transitioning from a student to staff was not without its challenges. As a student, she did not have a larger perspective regarding the day-to-day operation or what happens behind the scenes. However, when she became part of the behind-the-scenes team, she realized how much work and planning goes into making the student experience joyful and seamless.
Anoushka was an RA in her last year at Ashoka University which gave her a small glimpse into the world on the other side of things. The kind of professional training and growth that Ashoka University offers, made her stay back and work here. Additionally, the kind of work that she is doing at Ashoka is something that she enjoys and is helping her to hone her skills as a professional for further future opportunities as well. The fact that she has an amazing team which is supportive and caring and works so well in tandem is a cherry on the cake.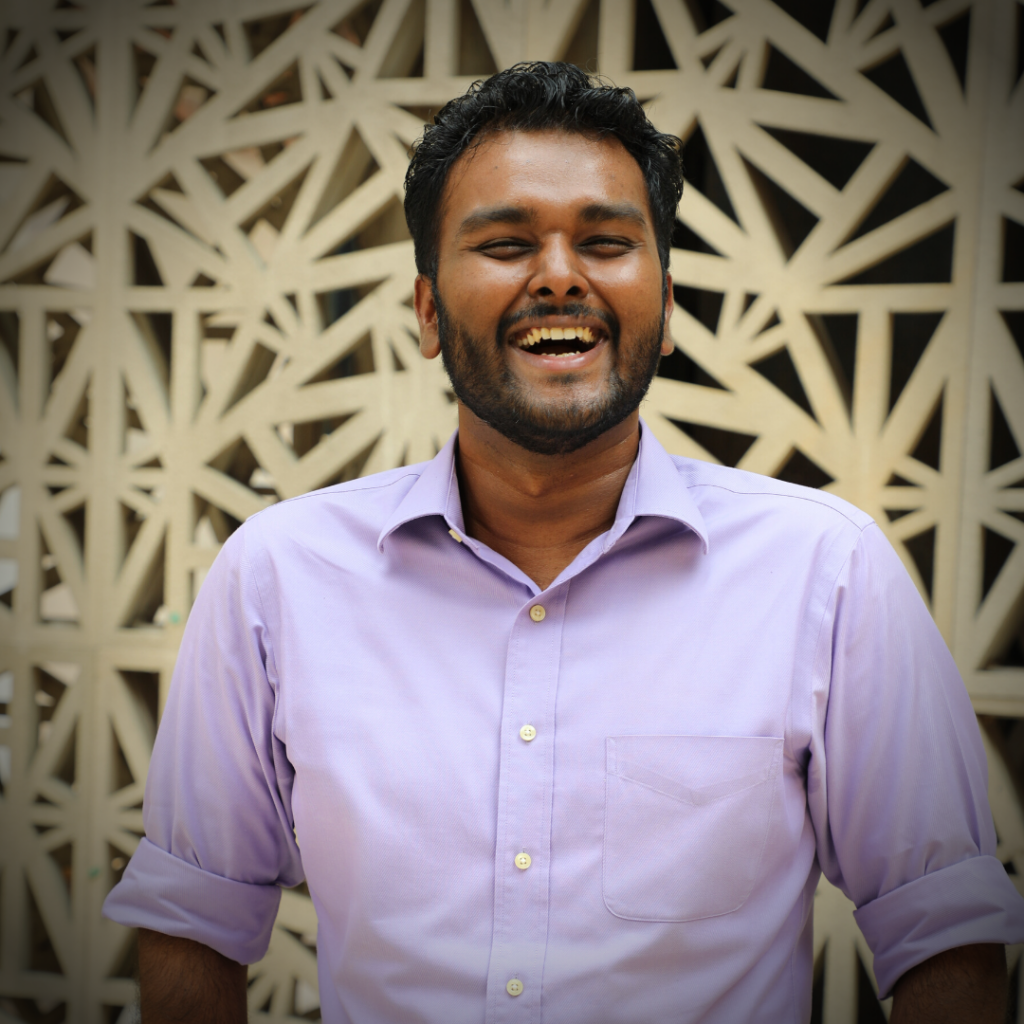 "Working daily with a very diverse group of Students at Ashoka University is a learning experience that I cherish and have learnt greatly from. The role has given me valuable insights into the work of higher education administration."
Royston Braganza,YIF'20
Assistant Manager, Office of Student Affairs
Royston Braganza's interest towards working at the Office of Student Affairs grew when he was selected as one of the Resident Assistants (RA) for his batch. Along with engaging with many more students than he usually would have, it provided him with the opportunity to work in a space that majorly interacts and engages with students. The collective experience was the pivotal reason for him to join the Office.
The transition from a student to a higher education administrator was comfortable owing to the support Royston received from his office members and the experience he had during his tenure as an RA. It was also a way of giving back to the University the learnings he had gathered along the way.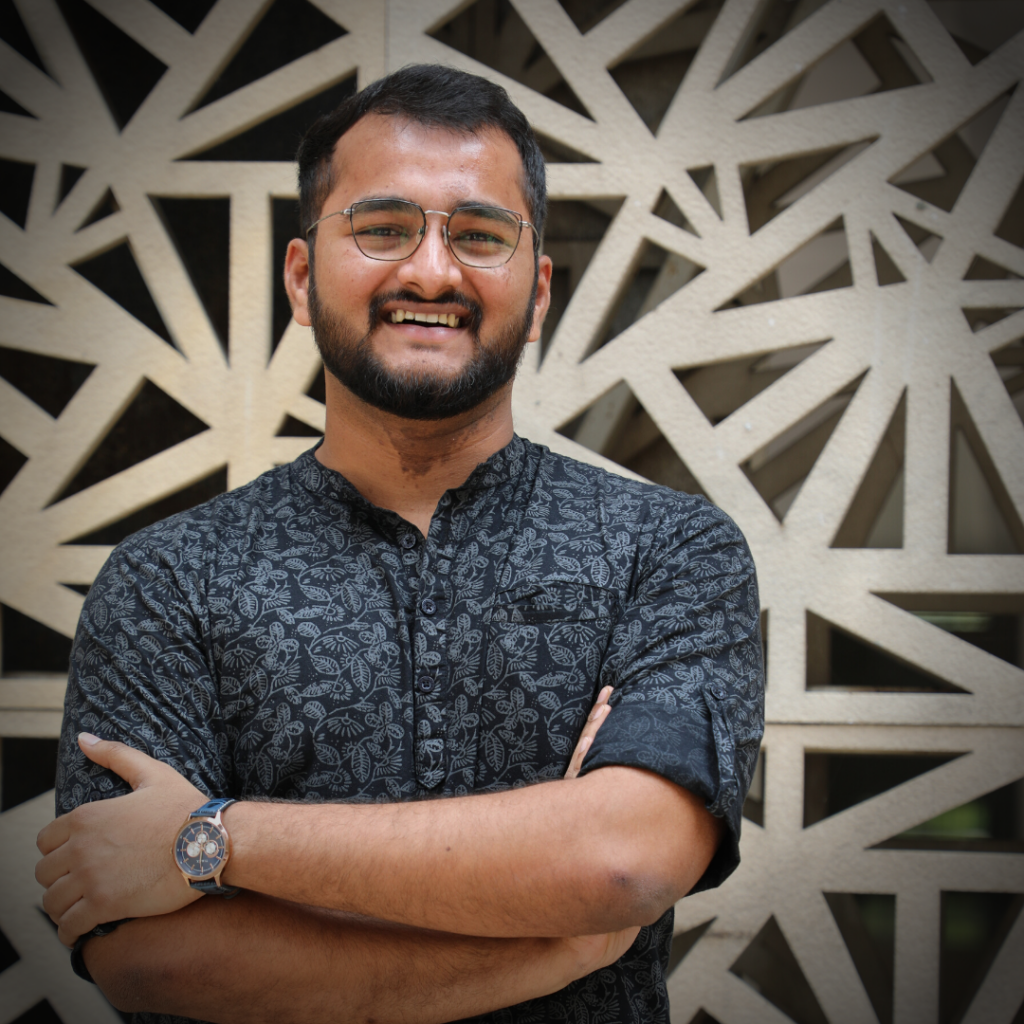 "I joined Ashoka University again because this place taught me how to keep my learning antennas open and be a student for life in just eight months. Now that I have become a curious cat, there is no better place than this to follow that route. My second reason stems from the fact that the collective knowledge and fun this space offers are unparalleled. Whether it is casual catching up with students or an insightful conversation with faculty, being in the right place at the right time can make miracles happen, and I am here to make mine happen one day at a time."
Manoj Kumar Reddy, YIF'20
Assistant Manager, InfoEdge Centre for Entrepreneurship
In 2019 when Manoj Kumar Reddy came to Ashoka University as a student (YIF), he wasn't sure about what he was getting into. Two years later, he is here as an employee, this time very sure and confident about his Ashoka 2.0. There were many stark differences between leading a student life and working as an employee. Manoj missed his batchmates and the good old days often but new experiences at campus eventually filled this void.