Trivedi Centre for Political Data discusses new research methods to study Indian politics
The Centre was formally launched this month and hosted a delegation from the University of Michigan.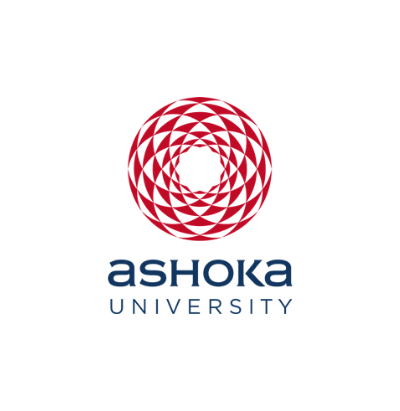 Office of PR & Communications
4 March, 2016 | 10 Mins read
Ashoka University formally launched the Trivedi Centre for Political Data in an event at the India International Centre on March 3rd, 2016. On the occasion, a panel of experts discussed the new research directions needed to study contemporary Indian politics, and debated the methods required to do so. The panel was composed of Shamika Ravi (Fellow, Brookings India), Devesh Kapur (Director, Centre for the Advanced Study of India, University of Pennsylvania and member of Ashoka's Academic Council), Pratap Bhanu Mehta (President, Centre for Policy Research and member of Ashoka's Academic Council) and Ken Kollman (Director , Centre for Political Studies, Institute for Social Research, University of Michigan). The event was attended by scholars, students, journalists and political commentators.

On the same day, the Centre's team interacted with a dozen newspapers and magazine editors, about data-driven journalism and how the data centre could help the media in covering politics with numbers.
The Trivedi Centre for Political Data also hosted a delegation from the Institute for Social Research (ISR), America's premier research institute on political data, public opinion and political survey, at the University of Michigan. The Director of its Centre for Political Studies, Ken Kollman, headed the delegation. He was accompanied by Michael Traugott, public opinion expert, Beth-Ellen Pennel, Director of ISR's international surveys operations, and David Howell, Associate Director at CPS. The Trivedi Centre is developing joint projects with ISR on political data. It includes enriching ISR's datasets with Indian data, building a repository of South Asian Elections constituency-level data, as well as developing joint training programmes for young scholars and journalists in India.
The Trivedi Centre for Political Data's mission is to conduct and promote data-driven research on India's political life, and to disseminate scientifically treated political data for the benefit of scholars, students, journalists and citizens interested in public issues. It already worked with a broad network of scholars in India and abroad on state elections analysis, the political sociology of India's representatives and the geography of politics in India, and has established partnerships with Sciences Po, Paris and the Centre for Study of Developing Societies (CSDS) in Delhi.
The Centre derives its name from its benefactor, Ashok Trivedi, founder of Mastech and IGATE and one of the founders of Ashoka University. Ashok Trivedi built his career with the distribution of open system software in the United States and built one of the major players of the Indian tech revolution, which he recently sold to Capgemini, a U.S headquartered IT company. His interest and commitment to improve public transparency and accountability of public institutions has led him to support this Centre of Excellence at Ashoka University.
The idea of political data analysis at Ashoka started with faculty member Prof. Gilles Verniers, who gathered small teams of Young India Fellows and later on Ashoka undergraduates to crunch election numbers after the 2014 General elections, and every subsequent state election. The practice developed into a research outfit when Prof. Sudheendra Hangal, who leads the Computer Science programme at Ashoka, joined the team as co-director. The Centre is developed as a joint venture between political science and computer science, thus embodying the pluridisciplinary ethos of Ashoka.
The Trivedi Centre is now expanding, with the hire of a Lead Data Scientist and several research fellows. The team is working on the development of a data interface that will enable the Centre to disseminate in open access its data through a user-friendly interface. The scope of the research conducted is also expanding, to include the building of a repository of South Asian election results, the building of datasets on the bureaucracy and the judiciary.
The Trivedi Centre is steered by two boards, which comprise some of the top experts in the field, such as Pradeeb Chhibber (University of California, Berkeley), Christophe Jaffrelot (Sciences Po / King's College / Princeton), Milan Vaishnav (Carnegie Mellon University), Ashish Goel (Stanford University) and Francesca Jensenius (University of Oslo). Former Chief Election Commissioner of India, Dr. S.Y. Quraishi, is also collaborating with the Centre.
What started as a small engagement by an Ashoka faculty member has now become an active research programme, dedicated to the cause of open data and accountability of public actors. The Centre thus fulfils Ashoka's mission to be a university open to the world and conscious of its social responsibility..